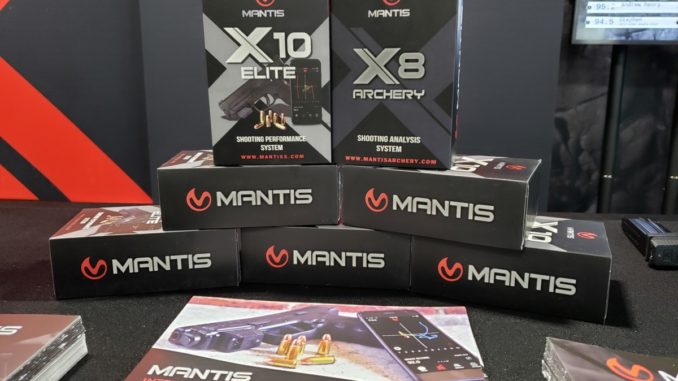 Mantis X had two new products on display during SHOT Show 2020, the X2 and the X8.
Wanting to ensure that quality training is available to all budget levels, Mantis released the X2. The X2 takes all of the updates from the X3 and configures the software for dry fire only. This allows shooters to track their shots, including the leadup and follow through to help diagnose their shortcomings. Physically the X2 is the same as the X3, fitting into the same holsters and accessories.
The Mantis X2 retails for $99 and is available now.
Mantis X8
Why should effective practice be limited to the firearms world? This is the thought process behind the X8. The Mantis X8 is the first in a new line of products aimed at the archery community. Users can mount the X8 to either their stabilizer or directly to the bow itself via a picatinny rail for use. X8 Tracks much of the same movement as its firearm based counterparts.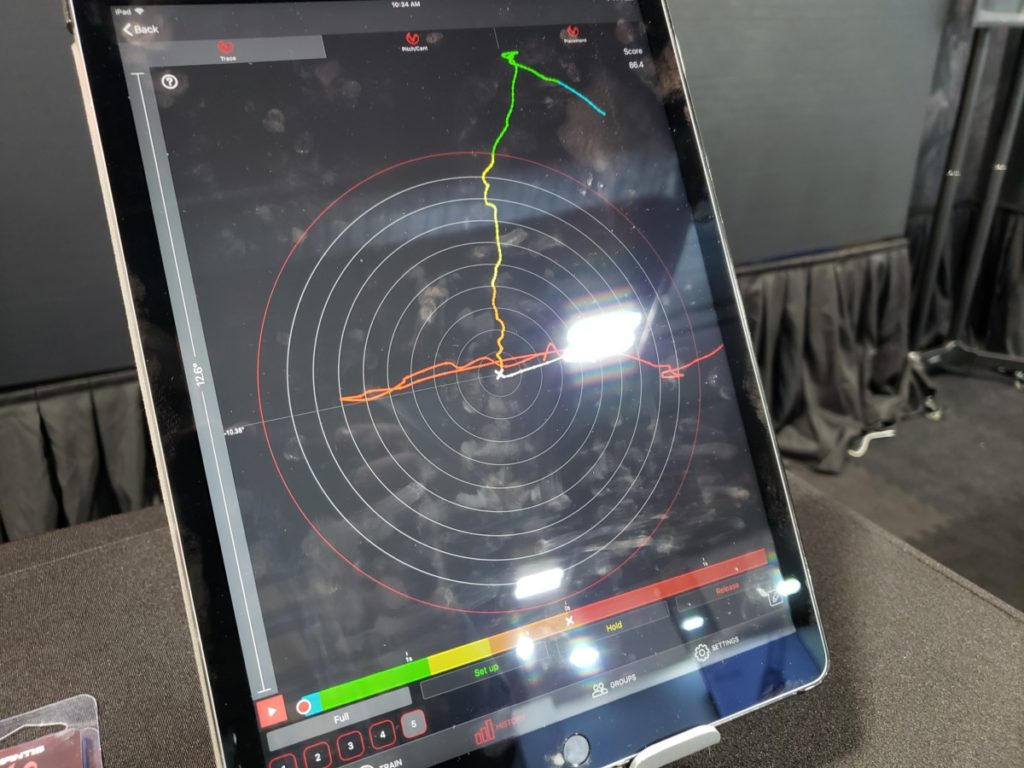 Users can see how they move during their draw and release. Software tracks the angle at which the bow is held both vertically and laterally, allowing for consistent analysis. Shooters can also create a virtual target within Mantis that allows them to place their real world hits for analysis.
The Mantis X8 is available now for purchase and has an MSRP of $149.
Affiliate Disclaimer: Firearm Rack is funded through direct donations and affiliate programs. Some links on FirearmRack.com are affiliate links. Using one of these links costs nothing extra, the retailer pays a percentage of the sale to Firearm Rack. Funding in this manner will assure that factual information is always first. If you would like our Amazon affiliate link or find more retailers on the Support Us page