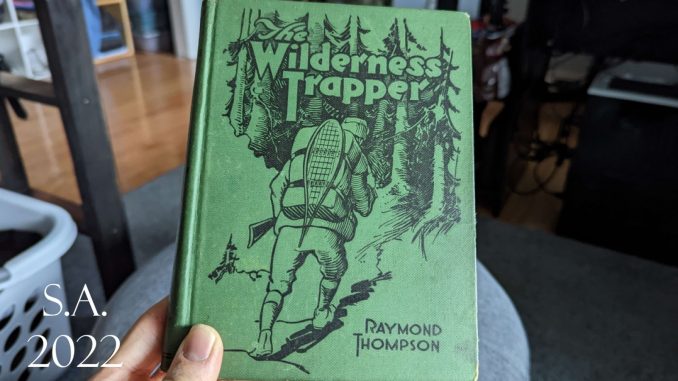 Every summer, since I've taken to the outdoors, I've tried to get out as much as possible. Summer of 2022 was looking to be no different, if only a little hotter and dryer. While visiting my friends at their cabin for the fourth of July, I eagerly made plans to go on a White Mountains hike with the wife of the cabin-dwelling pair. I had been on enough hikes. I knew that tackling a few 4,000-footers would be child's play and probably a very fun experience as well. Mount Washington beckoned to me, and as the saying goes, "go big or go home." If I could climb the tallest peak east of the Mississippi, I could climb anything, surely. Just a few days later, we set off from the parking lot to begin our trek.
When Life Knocks You Down On Your Knees...
Now I won't bore you with the details of the hike. I will say though that if you have full use of your bodily faculties, that a hike to the peak of Mount Washington is an incredible experience. However, I would issue you a word of fair warning. Protect your f***ing knees. Get some trekking poles, a nice walking stick, anything. Don't do it raw. If you think you have joints of steel, if there's only a little ways more down, it doesn't matter. If your knees are hurting, you're doing damage. One of the best experiences of the last few years of my life ended with bursitis and a torn meniscus.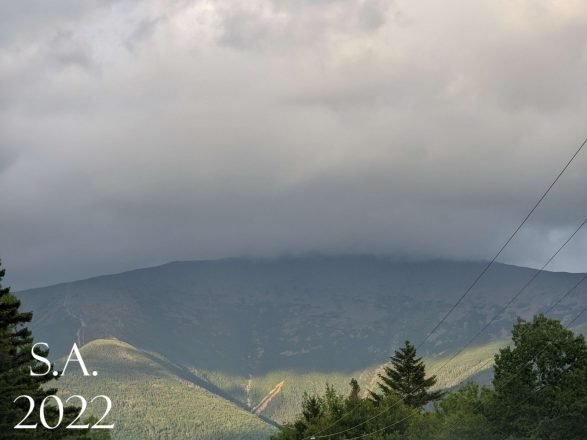 I had been so eager to hit the trails this summer, go on some multi-day hikes, and really just get out there. Unfortunately, I spent the majority of my summer fisting ibuprofen and trying to figure out how to get stuff done around the house and at work with the least amount of movement possible. My morning walks and foraging, my gym workouts, and my gardening all had to change. I was heartbroken that I would miss out on the prime part of the season for activity. However, in my time stuck at home, I feel like I've learned more about myself and the world instead.
Better To Die On One's Feet Than Live On One's Knees
Hobbling around at home, my attention turned to those pesky messes that tend to accumulate in the lesser trafficked regions of the domicile. I decided, finally, to do something about that bookshelf packed with unread tomes. The one filled with all those books relegated to "when I get around to it" status. Slow and steady (and making sure not to over-extend), I skimmed the shelf. Perhaps, I thought, one of these dusty books might newly beckon my interest.
Raymond Thompson's The Wilderness Trapper caught my hand, as it had at the antique store a year ago. I had resolved to purchase physical copies of only reference books. After all, long series of fantasy novels take up much less space on a Kindle. I had read nearly all the stories of monsters and magic that I could handle up to that point. Thus, my e-reader had remained dormant for some time. Well, why not, I thought, taking the little book with me to my chair. No point in keeping a book around if it's never gonna be read.
At this point, I might actually recommend reading Raymond Thompson's book. However, as far as I can tell, it seems nearly impossible to come by from any online source. (Maybe I can lend it to you if you ask nicely). But while this is not a review of The Wilderness Trapper, I will say that I've never been so hooked on a book about how to catch game animals for fur in the Northwestern Canadian wilderness. Will this information ever be relevant to me? Probably not (though maybe more so for me than the average suburbanite). But in the absence of getting outside into the New England woods that I know so well and love so dearly; I was transported to a hundred-year-old untamed wilderness filled with adventure and experience.
...You're In the Perfect Position To Pray
I can't truly profess any real knowledge or experience about fur-trapping now. Thompson's book is filled with wonderful anecdotes and real wisdom. However, having dove into a book, an instructional manual really, about a topic that I knew nothing about, I can't help but feel something of that old trapper is now a part of me. Perhaps that's the point of reading, after all. Maybe take it upon yourself to sort out that shelf of unread books. Or maybe for you it's a bin of old toys or video games, a tote of old clothes, or a garage full of tools. Sort it out, and you might find yourself caught in something truly meaningful.
I intend to continue this as a series delving into some of the great books I've read, as well as what getting around to the small things has taught me. I may do an article on The Wilderness Trapper, as it's a book that I've come to love.
If you are into reading, check out our book reviews/overviews here.