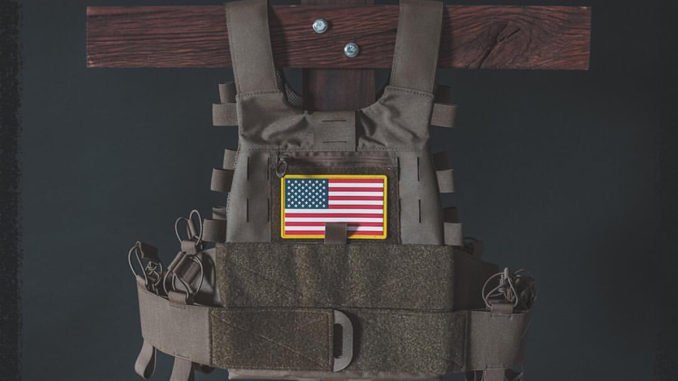 A new plate carrier is being offered by RE Factor Tactical. Based on a previous design by (and built in collaboration with) Ferro Concepts, the "Advanced Slickster" PC is described as being both modular and customizable for both high- and low-visibility operations. Is it a must-have? That will depend on your need. Take a look.
A recent release describes the new rig thusly:
A modular, GWOT-tested Plate Carrier
REFT's plate carrier is the result of a collaboration with Ferro Concepts. While it likely will not replace the forthcoming USMC Plate Carrier Generation III, it has attracted substantial attention from professionals who are allowed to (or must by necessity) buy their own armor.
The Advanced Slickster Plate Carrier is substantially lighter than many current PPE options and boasts a number of features that may put it in the running for best plate carrier available (at least in some estimations):
▪Ferro Concept's tested Slickster base
▪PTT Loops on the front of the vest
▪Integrated Kangaroo pocket for magazines/essential equipment
▪Elastic comms wires
▪2 x integrated radio pouches capable of fitting up to a PRC-152 Radio
▪4 x 6" Zipped admin pocket capable of holding a passport or similar sized item
▪Elastic cummerbund with 4 x magazine carriers
▪Added elastic retainers to cummerbund carrier for magazine retention
▪MOLLE Laser cut back panel
Crafting a Unique Plate Carrier
The Advanced Plate Carrier was designed after, "...years of frustration of wearing plate carriers that were good, but not quite good enough."
REFT's Luke Peelgrane says,
"This plate carrier went through extensive testing overseas with individuals actively participating in the war on terror. We continued to develop the plate carrier based on the actual current needs of combat. Our goal was to set out and create the best plate carrier on the market with features that could: maintain current comms systems, carry multiple magazines, attach equipment to the back, hold standard PTT systems, hold important documents and maps, fit in both a high vis environment and a low vis environment and most importantly be worn comfortably for long periods in a multitude of environments."

Multi-Mission PC: Low Profile and Kinetic Operations
RE Factor says the Advanced Slickster can be stripped of it's equipment to maintain a "smaller footprint," making it easier to conceal. REFT's Luke Peelgrane says, " Our goal was not just to create the best plate carrier available, but to create a low profile/slick plate carrier that could adapt to fit any individual mission need without sacrificing functionality. While this isn't the lowest profile system on the market it is the lowest profile carrier that can still be adapted for use in high vis kinetic environments if needed."
Regarding traditional "overt" tactical use, the Advanced Slickster plate carrier fully accommodates several different comms systems. This includes dual radio pockets for those carrying multiple radios and numerous elastic loops to route radio and antenna wires. A flap on the front of the carrier is intended to accommodate and secure several different PTT (Push-To-Talk) radios currently in use.
RE Factor Tactical: Unconventional Solutions
The new low-vis/high-vis plate carrier is currently available in several colors (and MultiCam). REFT is online, www.refactortactical.com and on Instagram @refactortactical. They also maintain a blog that addresses a number of topics, from questions like "What is VGLI" to explanations of the "Veterans United Lighthouse Program" to discussions regarding Range Estimation and Pistol Drills.