Some reloaders prefer to deprime before tumbling and a hand deprimer might be just the ticket. Frankford Arsenal sent us new Platinum Series hand depriming tool to run through its paces. Using the hand deprimer allows you to quickly deprime cases without setting up your press.
It arrived ready for retail sale, the hand deprimer look rather heavy duty.
From the Frankford Arsenal website
Introducing the Frankford Arsenal Platinum Series Hand Deprimer. The Hand Deprimeris made of robust die cast aluminum and features our (patent pending) Universal Collet System. In just 4 easy steps you can deprime your spent brass by hand. No need to set up your press and reset your dies to deprime a few cases. This system is fully contained. It even captures the spent primers in a collection tube so you can dump them later. Our Universal Collet System can handle brass from .20 cal all the way up to .338 lapua. This deprimer can even deprime pistol brass. Military crimped primers are easily removed as well with the full length ergonomic grip.

Extremely efficient design for ease and speed of depriming
Universal collet system to deprime brass from .20 cal up to .338 Lapua
Robust die cast aluminum construction for extended use
Auto-ejecting case holder for easy removal of deprimed cases
Comes with 3 different collets for different diameter cases
Features an easily removable spent primer catch tube
Easily deprime crimped primers
Works on pistol and rifle brass
Ergonomic grip
Getting right to it, you insert the brass into the collet and turn the collar to make sure it is snug but still loose enough to easily remove. Setting the hand deprimer up is easy and fast.
After flipping the barrel down and squeezing the handles the primer pops out without much effort. You can see here the fixed decapping pin protruding through the flash hole.
I sat down on my back porch with a beer and got after it. I was able to deprime over 500 cases before I experienced a failure. The decapping pin was slightly larger than the flash hole and got stuck. I tried to remove it but the pin broke. When I spoke with a representative for Frankford Arsenal he stated that they had experienced this on their test units when depriming some NATO 5.56 brass. You can see how the hand deprimer is constructed, the collar to the left of the brass is the adjustment for the collet system.
Here is a closeup of the collet and collar system. It makes the hand deprimer very easy to use.
While the collet system makes adjustments easy some of them are quite brittle. The largest of the collets was so thin that it broke while removing it from the tool.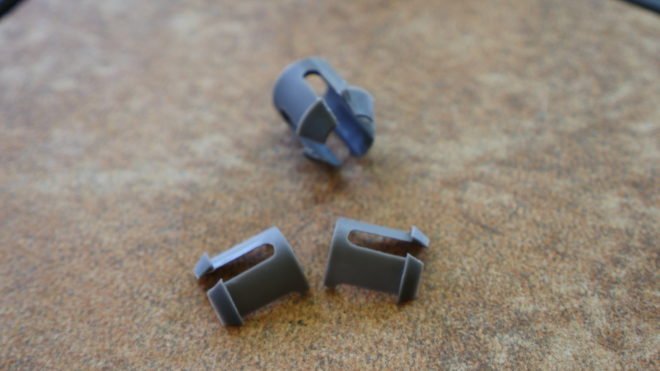 The collets are stored on the bottom of the deprimer, sometimes they are a bit tough to remove.
The deprimer is made of cast aluminum, while it feels pretty durable the fact that the collar was wearing through the paint and into the body after merely 500 rounds was worrying.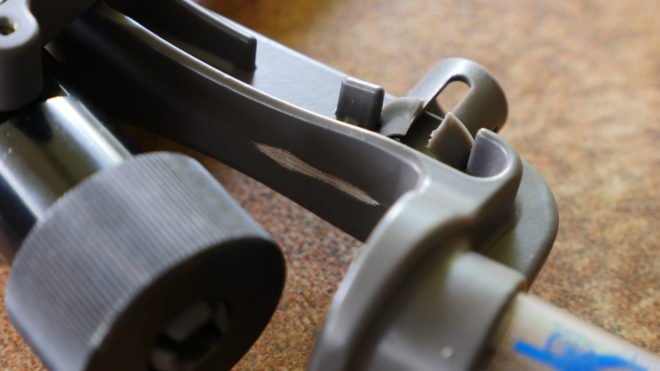 Again we see some wear at only 500 pieces of brass deprimed. The barrel is kept in place by a small ball and detent arrangement that is adjustable. I didn't adjust it before starting and didn't receive instruction to do so. You can see the metal flakes on the barrel.
I did quite like the self-contained primer catch tube. I wish it was threaded, but Frankford used a friction fit to secure the tube.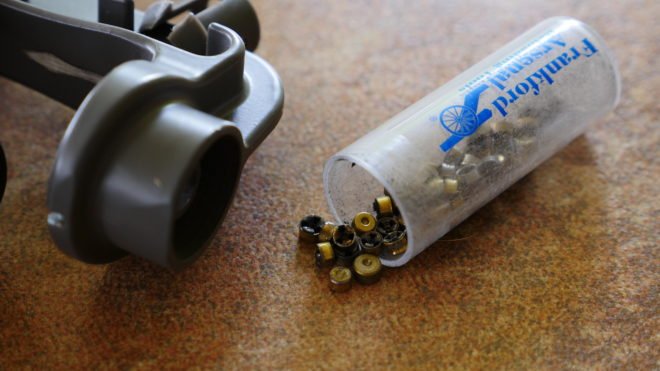 I was able to deprime quite a bit of 5.56 brass before the pin broke, the tub has about 400 pieces of NATO 5.56.
I ran about 30 pieces of 30-30 brass through it as well and the deprimer handled it easily.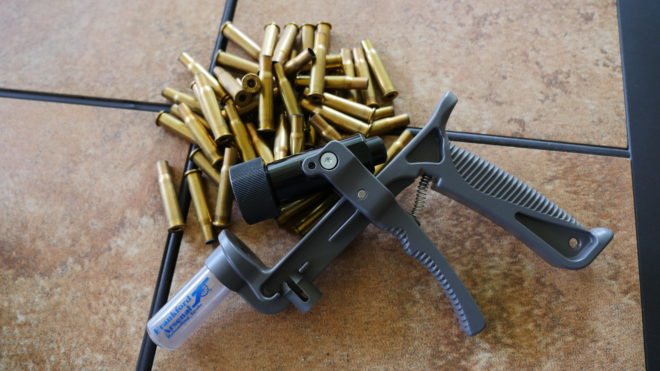 I also deprimed some .270 that I had laying around as well. I was able to deprime these without issue as well.
In conclusion, I am a bit disappointed in the construction quality and customer service I received from Frankford Arsenal. After I reported the broken pin and they confirmed they also had an issue the solution they gave me was to find a universal decapping pin to replace it. I did not have a decapping pin that I was willing to sacrifice for this test, so it ended with the broken pin.
The Frankford hand deprimer might be the ticket for you, just be careful with it because it seems sort of fragile after using it. You can learn more about it on their website here. The Hand Depriming tool has an MSRP of $64.99 and is available at many online retailers.
This post originally was run on The Firearm Blog - http://www.thefirearmblog.com/blog/2015/06/16/review-frankford-arsenal-platinum-series-hand-depriming-tool/