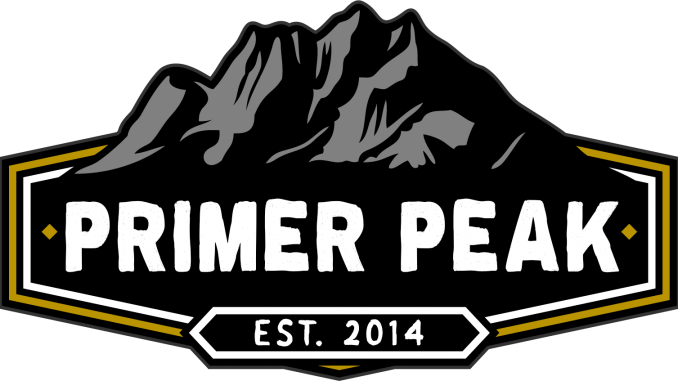 We have changed things up! Firearm Rack is now Primer Peak.
Why the name change? There was some confusion about what Firearm Rack was. After replying to regular emails and messages where some assumed we are a gun shop. We have no plans to sell guns, a name change was in the cards.
A more outdoor-oriented name made sense to us since we like to talk about other things like knives, camping, flashlights, and even modifying our vehicles to suit our love for the outdoors.
What Does Primer Peak Mean?
Coming up with a new name for the website isn't easy. We settled on Primer Peak for a few reasons.
Primer
We decided that a nod to our roots as a firearm focused publication was a must. While it might be a bit corny, it also is a fun play on the term primer.
Primer (n) [prim·​er | \ ˈpri-mər] (Merriam-Webster definition)

3:  a short informative piece of writing
Peak
Since day one, Firearm Rack's focus on personal improvement rather than buying skill has always been central to our content.
Peak (n)  (Merriam-Webster definition)

6(a):  the highest level or greatest degree
Plus, we like the mountains.
Will This Change How Primer Peak Approaches Content?
Absolutely not! This blog has always placed giving you the best information we possibly can. After all, we are consumers just like you and have been let down by content creators who's opinions are for sale.
We will never present information to you to make an affiliate sale or rubber stamp a product as good to appease advertisers or manufacturers.
Just like you, we have spent more money than we care to think about buying products that just flat out didn't perform. As has always been the case, our mission is to save you from making a purchase you might later regret due to inadequate information.
What Will Primer Peak Focus On?
Firearms will continue to be a large part of what we talk but expect the topics to broaden out quite a lot to cover just about anything that one of our writers is passionate about. The one constant is the search for great gear that serves our needs.
We will be talking about a ton more things now that the website has a broader name.
Backpacks
Boots
Outdoor Clothing
EDC Gear
Flashlights
Medical
Plus pretty much anything that we like
More Changes Are Coming!
On top of the change to Primer Peak from Firearm Rack, a forum is being added to the website. While the comment section is a great place for discussion, a forum is a bit easier to navigate and provides a place to start a conversation about anything.
Also on the to-do list is an overhaul of the way the website looks, but that will be a project for later this year. Since going live with the current website design in October of 2017, there have been several aspects of the site that we are just not happy with.
The end result will be a more user-friendly website, more content about more topics, and a place for you to argue with Primer Peak writers and readers on the forum.
Make sure to subscribe to our newsletter (another thing getting a revamp in 2020) to stay up to date on what Primer Peak is doing!