As someone who spends a large amount of time in their vehicle, the likelihood of being involved in a serious collision is relatively high. While seatbelts unquestionably save lives when properly working, they can malfunction, trapping people inside a vehicle. With this in mind, we need tools readily available to help us escape from flames, water, or other hazards. Looking for something compact and effective, I decided to give the CRKT Exi-Tool a try.
Form
The CRKT Exi-Tool is an extremely compact piece of equipment, with a lot of tools put into one. Onboard we have a seatbelt cutter, a glass breaker, and an LED flashlight in something smaller than a deck of cards. The Exi-Tool clasps onto the seatbelt, making it readily accessible when needed, no searching required. Simply unclasp the tool using the two large wings on the rear, and go to work. The seatbelt cutter is shrouded, in typical form, to avoid any unwanted slicing of clothes, skin, and other debris. On the rear of the tool there is a small switch inside a recessed area, which actives a single LED light, opposite the carbide glass breaker.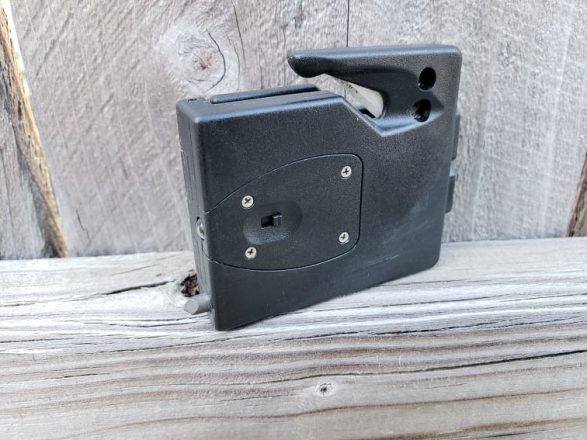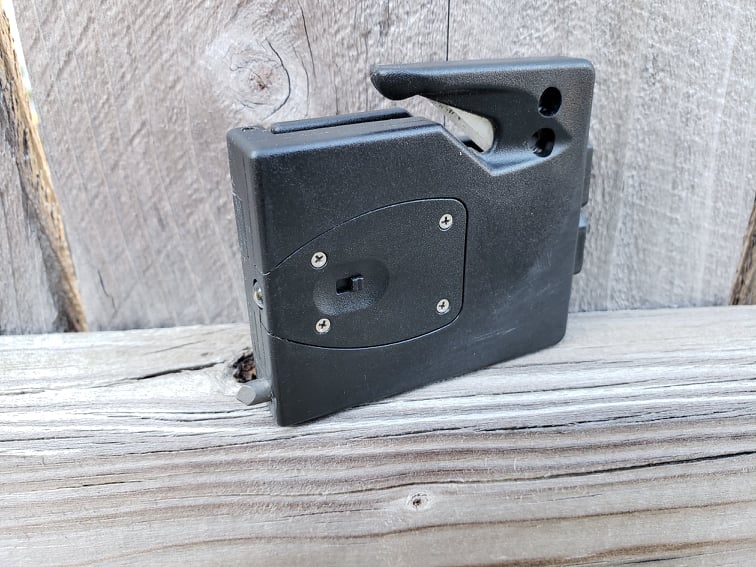 Overall it's a really clever design, working in many things you'd need in an emergency situation. But how does it fare in the real world?
Real World Use of the CRKT Exi-Tool
The first thing I noticed about the CRKT Exi-Tool was how dim the included light is. I haven't been able to find hard numbers for output, but it's a little less bright than your standard issue Lightning Bug. By that I mean the literal insect. The light is so weak that it might as well not even be there. Unless you're in the pitch black, it's not going to illuminate much. Your phone or gas station flashlight will do better here. On the positive side, the battery in mine (a normal 2032) has lasted for roughly six years without dying.
My biggest grip with the CRKT Exi-Tool is how weak the clasp is. This tool spends more time lost under my seat than it does hanging on my seatbelt. I drive a sedan and live in the suburbs, with most of my driving being on the highway. Sure there are potholes and the rare swerve to avoid deer and dummies, but we're not bouldering here. Even with relatively smooth pavement, the CRKT Exi-Tool cannot stay in place for more than a few minutes. In situations where seconds could mean the difference between life and death, you cannot be searching for a life saving tool that has failed to retain itself.
I haven't had the opportunity to cut seatbelts or break car windows with my CRKT Exi-Tool. So unfortunately I can't speak to those aspects of the tool.
Final Thoughts on the CRKT Exi-Tool
While this version of the CRKT Exi-Tool is now discontinued, they're still widely available. Coming in around $10-20, they seem like quite the steal. Even with their budget friendly price tag, I wouldn't recommend one. It's a neat design that falls short in the most important area. Maybe instead of shoehorning in a flashlight, CRKT could've put a better clasp on this.