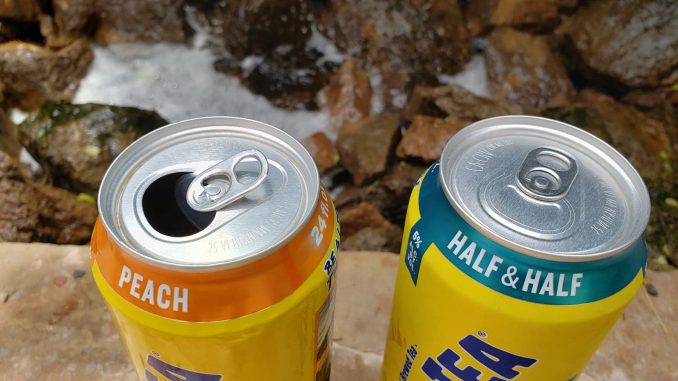 While it was first introduced in 2001 in Cincinnati, Ohio, the world at large was introduced to Twisted Tea in December of 2020. Overnight the tasty beverage became a household name in the defensive community. Now that some time has passed, how does Twisted Tea stack up to the competition?
Controls and Features
Controls are very simple, with a single tab for opening the can. Those familiar with brands like Dr. Thunder or Moxie will instantly recognize this industry standard tab, typically requiring just a single finger to break the seal on the can. I have noticed some inconsistency in the stiffness of the tab across some models of Twisted Tea, with a few consumers requiring the assistance of a butter knife or similar to open their can.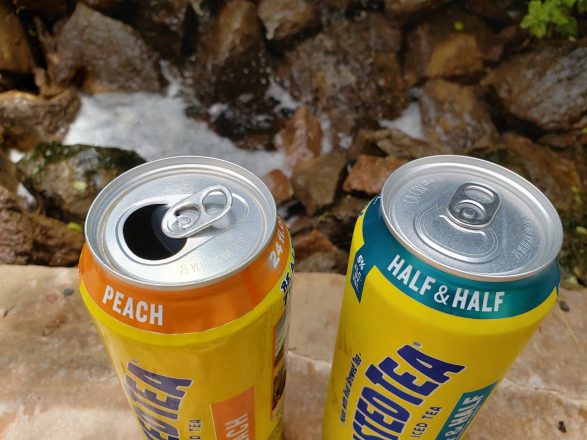 A standard can of Twisted Tea comes in a 24 Fluid Ounces, with several other sizes available. In terms of weight, an unopened can measures 26.3 ounces, or 11506.25 grains in total. This is pretty significant, but we'll touch on that later. The outside of the can is completely smooth, making for an easy transition to different grip techniques, but hampering positive control at critical moments. I'd like to see Twisted Tea improve the texturing of the can to avoid any fumbling for future users.
Users have the choice of nine flavors at this time, though my experience is limited to the Original, and Half & Half flavors. Check the Twisted Tea site for their current offerings.
Range Time with Twisted Tea
Remember the weight I mentioned above? They used to say "I carry a 45 because they don't make a 46". Well the future is now, old man. If you thought 230 grains was impressive, try 11506.25 grains, launched at roughly 36-55FPS depending on launcher. That's enough to phase even the most racist tweaker at your local Circle K. Unfortunately, this method is likely to burst your can, which is bad for us, but good for Twisted Tea profits. Use this technique sparingly, or carry a New York Reload.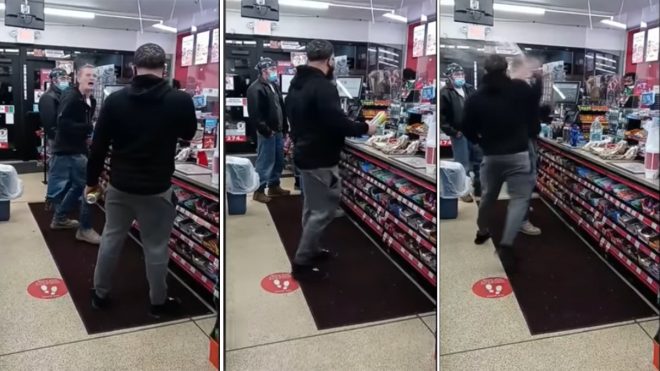 In addition to its use as an impact weapon, Twisted Tea can also be consumed for a variety of reasons. This can improve charisma with some users, or decrease intelligence with others. I recommend testing its effects on you in a controlled environment, so you know what to expect in more compromising situations. For those focusing on this use case, I suggest the Half & Half flavor over the Original for some extra zest, helping to mitigate the mild bite of the alcohol found inside.
Thanks to its lack of carbonation, if your can remains sealed after smacking down the local racist, you can celebrate with a cool drink and no worry of unexpected fizziness.
Support Gear
Support is pretty limited for Twisted Tea. If you want to keep that mf thang on you, the pickings are slim. Pockets are always an option, though the girth of the can will limit you to BDU or cargo style pants, making it difficult to achieve a consistent purchase upon the drawstroke. Holsters are virtually nonexistent, so you'll need to find a bender to make something custom for you to keep it along the waistband.
Another issue we run into here are open container laws. While a sealed can is better as a less lethal tool, you may find yourself needing refreshment when out and about. Look into your local laws for more guidance on this subject.
Final Thoughts on Twisted Tea
So how does Twisted Tea measure up after its 15 minutes of fame nearly two years ago? Honestly, I don't think it's going anywhere anytime soon. While not as popular as it used to be, Twisted Tea has cemented itself in our culture, both as a defensive tool and a refreshing drink. Head down to your local convenience store to snag your own Twisted Tea, no background check necessary.