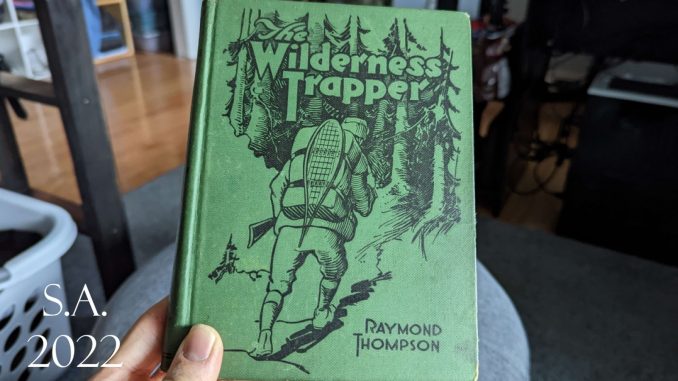 Last week we covered our most popular articles of 2022, based upon viewership. This week we're covering Primer Peak staff picks for our best articles of the year. Some of these were popular, and others fell through the cracks. Either way, they're certainly worth a read.
The vast majority of the conceal carry market is focused on men. While we make up the majority of gun owners and carriers, this leaves a massive gap in quality gear and information for women in the community. One of the more popular ways of packing heat is the conceal carry legging. Wanting to see if the hype was real, Ally picked up a pair of conceal carry leggings from Alexo Athletica. Her results may surprise you in more way than one.
I definitely had some specific people in mind when writing this piece. There are a lot of good resources online, and even more that are bad. Unfortunately many people have difficulty differentiating information, entertainment, and just pure crap. While this one is far from being the most popular article I've ever written, it might be the most important. Give it a read, and think about those who you follow. Does anything there sound like what I detail? Maybe it's time to reevaluate your resources.
Being our resident Aimpoint fanatic, Paul knows a thing or two about red dot optics. After a few years a mulling over an article on the Bindon aiming concept, it finally saw the light of day in 2022. Paul speaks to both history of the technique, along with the practical application of Bindon as it relates to non-magnified optics here. Check it out, you might learn a thing or two to improve your shooting, or to help you make the transition to optics.
Despite big plans for the year, a knee injury in early Summer 2022 forced Sarah to reevaluate how she'd be spending her free time. Unable to explore the outside world, instead she turns to the inside world. While a little outside the current norm for Primer Peak content, this one is well worth the read.
Ammo is expensive and talk is cheap. We've spoken to dry practice tools in the past before, but the Coolfire is something different. Sean spent significant time with the Coolfire trainer to build skill and save some cash during our ongoing ammo crunch. Offering recoil, trigger reset, while safely preventing the use of live ammunition, the results speak for themselves. If you're looking for a way to improve your practice, check out Sean's review on the Coolfire Trainer.
Thoughts on 2022
We thought last year was good, but 2022 proved even better for Primer Peak. From massive growth in views, to us covering even better content than before. Are your favorite picks on this list? If not, let us know what you liked best down in the comments. You can also join our Discord server to talk to us directly. If you've ever thought about writing, reach out, we're always happy to add more writers!