BLUF: JOX Loader Pouches are quite possibly the best revolver speedloader pouches on the market. They balance speed with security, making them ideal for both competitive or defensive use.
Traditionally revolvers hold six rounds, with newer models bumping that up to eight. This makes for a gun that is quick to empty but slow to reload. Adding insult to injury, most retailers only stock the lowest quality gear when it comes to wheel guns, with soft nylon or bulky leather being their options. These may have been cutting edge back in the 1970's and 80's, but we live in the 21st century, and we deserve better than this. Better is where JOX Loader Pouches come in.
By a Shooter, for a Shooter
JOX Loader Pouches are handmade, belt mounted, kydex pouches crafted for a variety of revolver speedloaders. Mounting hardware consists of a non-adjustable hooks that grasp the bottom of the belt. Pouches are easy to attach and remove while keeping your belt buckled without sacrificing the security of the pouch.
Each JOX pouch comes with multiple foam discs that are used to adjust the height of the loader within the pouch. The pouches come in two variants based upon the loader you are using.
The first model, designed for HKS and Safariland Comp I/II style loaders uses dual retention lips to secure the loader, with a large cutout on either side. The cutout allows the shooter to grasp the body of the loader, whereas most pouches force the user to grasp the knob. This makes for a much more secure hold on the loader, especially if you are using an HKS, as those release their rounds by twisting the knob.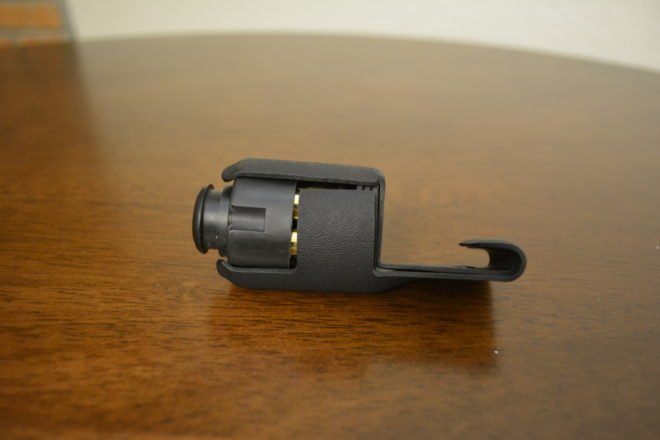 The second JOX model, designed for Safariland Comp III, JetLoader, and similar loaders, features a taller cup with an adjustable retention screw. This taller design provides enhanced security for loaders with larger knobs, preventing the loader from being knocked out of place.
Walks the Walk
I ordered one pouch of each style to wear during an eight-hour Defensive Pistol class at Mid West Tactical, in addition to gear from Safariland and HKS. Throughout the day I tested the following loaders in each pouch:
HKS 10-A
Safariland Comp II
Safariland Comp III
JetLoader
Firing 400 rounds from standing and various unconventional positions, JOX came out strong; reloads were faster and the speedloaders were more secure when compared to the Safariland and HKS pouches lining my belt. The balance between speed and security seems to have been found.
Back to Reality
Unfortunately, everything isn't all sunshine and rainbows when it comes to JOX Loader Pouches. Nick Jaques, the founder and sole employee of JOX, hand makes each pouch and handles all of the administrative duties of his business. Nick maintains a full-time job, with JOX being a side project for him---if you can call 40 hours a week a side project. This personal touch drives lead times to a six week minimum on all orders, not to include specialty work.
The price tag is nearly as hefty as the wait. Unpolished pouches come in at $48 each, and polished pouches at a whopping $68. I paid full retail for my pouches, opting for the unpolished edges, and the quality was so high I thought I had been sent polished versions by mistake. At those prices, you could buy four Safariland CD-2 speedloader holders, although you will be getting a proportionally inferior product to match the reduced cost.
Despite a high price tag, and lengthy wait time, JOX Loader Pouches have made a believer out of me. The quality and effectiveness speak for themselves. For a part-time, one-man operation, Nick Jaques has managed to put some of the biggest manufacturers to shame. If you use a revolver, do yourself a favor and order some JOX Loader Pouches.
Check out JOX Loader Pouches at their website: (http://www.joxloaderpouches.com/)