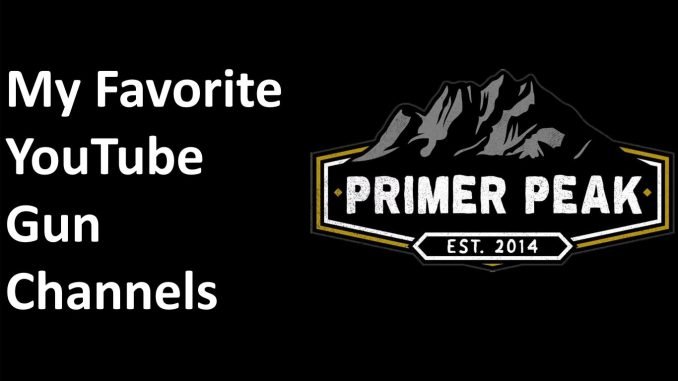 Over the past several months I've spoken to my favorite gun related blogs, both currently active, and defunct. After spending more than my fair share of time on the internet, I know some people just cannot read. Others simply do not have enough time to consume long-format content. Luckily, we have a wide range of video options at our fingertips to remedy this problem. Some of these offer quick clips for the TikTok generation, and others go more in depth for those looking for the nitty gritty. Here are some of my favorite firearms releated YouTube channels that you should check out.
Wilson Combat
Wilson Combat has been known for decades for their high end 1911's, and more recently their Glocks, Shotguns, and SIG pistols. The company has had a YouTube presence for years, but they've really stepped their game up lately. Living legends like Massad Ayoob, Ken Hackathorn, and Bill Wilson himself make regular appearances to lay down bits of knowledge. Topics range from shooting drills, use of force policy, firearms related politics, and stories of days long gone.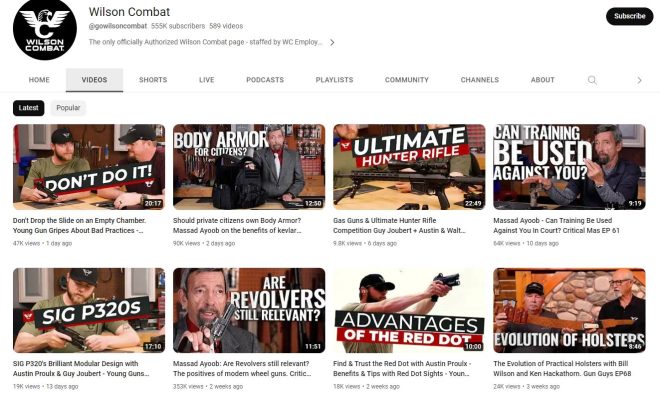 Whether you're looking for serious information, or comfy vibes, the Wilson Combat YouTube channel is a great resource.
Lucky Gunner
I've already spoken to Lucky Gunner once in this series, and here they are again. Chris Baker is the primary host of Lucky Gunner's videos, and his presence on screen is fantastic. With excellent filmography, solid narration, and a wealth of information, this channel is often my top recommendation for those looking to learn. I frequently find myself going back to rewatch videos both for refreshers and to pass the time. Topics include shotguns, less lethal tools, shooting drills, and even some lighthearted bits.
FPF Training
The FPF Training YouTube channel may be the best primer available for those wanting to learn about the intelligent use of force. Prior to taking Street Encounters, John Murphy requires students watch a five hour playlist from here to prime them for class. This is a no-BS look at real world violence, with both positive and negative outcomes to learn from. You're doing yourself a disservice if you don't watch these videos. Fair warning, this is for serious learning, not playful fun.
C&Rsenal
C&Rsenal is one of the most interesting channels that I follow. Mae and Othias continue to do incredible work documenting the firearms used in and around World War I, while also being fun to watch. Each video is a fantastic deep dive, both historically and mechanically, with high production values and comfy presentation. Years ago I used to use these videos to fall asleep, which is a great credit to how cozy each presentation is. To really sell how much I enjoy C&Rsenal, this is one of the few people I support directly on Patreon.
I Love Muzzleloading
I Love Muzzleloading is another repeat offender on my lists of favorites. Ian does a great job of covering everything from guns, muzzleloading gear, courses of fire, books, rifle builds, and more. His presentation is polished, the information is solid, and the videos keep my attention with ease. This is my go-to for anything muzzleloading related.
Wrapping Up My Favorite YouTube Gun Channels
Over the past several years I find myself continually paring down the number of YouTube channels I follow. The fact that these few choices have never been on the chopping block is a testament to their quality. Check them out for yourself and see what you think.
Is there anyone that didn't make the list that you'd recommend? Let us know in the comments!