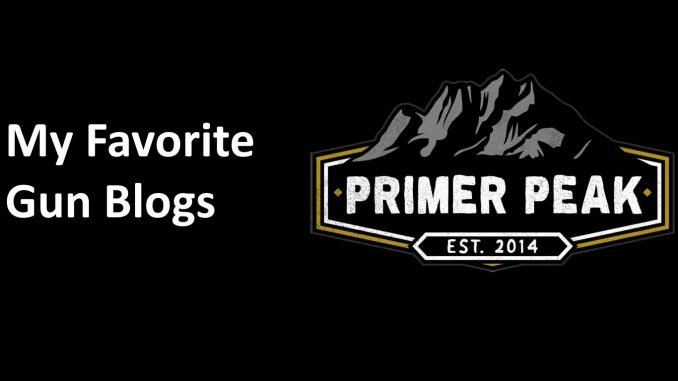 A few months ago I spoke about my favorite defunct gun blogs. It may be a shock, but I do read content created by those who some may consider competitors to Primer Peak. Some of my greatest learning comes from our peers in the firearms world, and many were fundamental in my early years as a gun guy. With the hours of information and entertainment they have provided, it's time to give credit where credit is due. Here are some of my favorite, currently active, gun blogs.
Active Response Training
If you don't read Active Response Training, then you are wrong. I can say without hesitation that the work of Greg Ellifritz is some of the most important being written today. With over a decade of articles in its backlog, you could spend a long time reading here, and you would be infinitely better for it. On multiple occasions I've found myself diving back several years, reading new-to-me articles, and rereading material I've forgotten.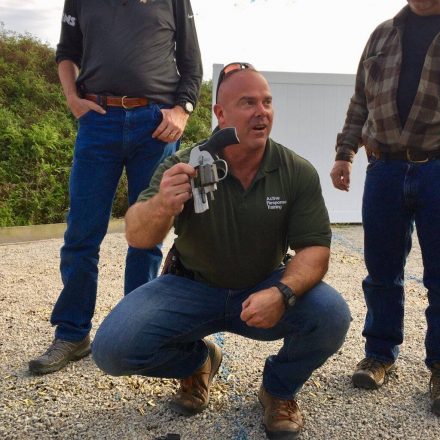 Not only does Greg write here, but he also has an excellent book, Choose Adventure, and he teaches classes under the Active Response Training banner. While I haven't jumped into a class with him yet, we did share the line during my Rangemaster Master Instructor Development Course.
If there's one site you should be reading, it's Active Response Training.
Revolverguy
I love revolvers, but good information is often few and far between. Luckily, Revolverguy is one of those resources, and they carry more than their fair share of the weight. Despite being a fairly focused site, there's no shortage of content; covering guns, gear, tactics and techniques, there's something for every revolver shooter. When someone has a question about wheelguns, Revolverguy is one of the first places I send them to get their answers.
That Shotgun Blog
Shotguns are nearly as misunderstood as revolvers, with a similar dearth of quality content surrounding them. That Shotgun Blog is a site that I first came across only a year ago, but it has quickly earned a place in my heart. Nate knows his way around a boomstick, and clearly communicates his findings to his readers.
If you want to cut down the mythology around the shotgun, go check out That Shotgun Blog.
Lucky Gunner Lounge
Lucky Gunner does more than just sell ammunition. Between their Labs and Lounge, there are dozens of articles across a wide variety of subjects. More than once I've referenced their stellar ballistics tests, or sent someone a list of links from them to read. Lucky Gunner is fully responsible for me learning the names of people like John Johnston, Melody Lauer, and Darryl Bolke, all of whom I've repeated sat in class with. With informative articles and videos, with production values to match, Lucky Gunner should be on your shortlist of resources.
Hipster Tactical
I first learned of Hipster Tactical in late 2022 while reading The Weekend Knowledge Dump from Active Response Training. Hipster Tactical stands out from the average gun blog in a unique way. Reading a few reviews instantly brought back memories of when I first found Petrolicious. High quality photography, emotional response, a sense of wonder, appreciation for the subtleties of the firearms designs of yesteryear. Hipster Tactical may be the most unique entry on this list of blogs.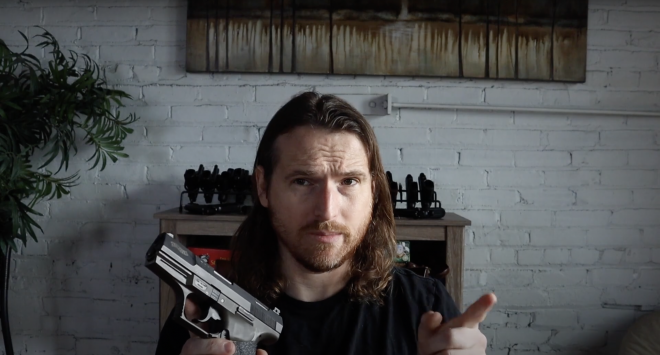 You won't find torture tests of spreadsheets of data, but you will walk away with a sense of style not found elsewhere. Hipster Tactical is unique in delivery, and is a refreshing change of pace from the typical gun blog. Since first writing this piece, Matt has come to contribute to Primer Peak in addition to his work on his own site.
I Love Muzzleloading
Blackpowder firearms are an arena where my knowledge is slim. In early 2022 I started seeing I Love Muzzleloading in my Instagram feed, which initially was an annoyance outside of my interests, but slowly began growing on me. Months later, and Ethan's content is some of what I most look forward to when scrolling through my feed. I've combed the website, Youtube channel, and Instagram page, trying to absord as much information as possible.
One of my goals this year is to pick up my first muzzleloading rifle, and that is solely due to this account. If you have any interest in blackpowder firearms, modern or historical, check out I Love Muzzleloading.
Primer Peak
You know I had to include Primer Peak on this list. I might be a little biased, but hear me out. The staff here are some of the finest in the industry, and I say that without a hint of doubt. Spending at least an hour a day reading other sites, and most writers don't hold a candle to people like Paul, Sean, or Ally.
As people who don't do this for a living, we're not beholden to a paycheck or the good graces of others in the industry. This leads to unbiased reviews, and unique editorials, both positive and negative. Each year sees growth, I'm proud to call Primer Peak home, and our writers my friends.
Wrapping Up My favorite Gun Blogs
I owe a lot to the people on this list, and hopefully this helps pay things forward. Go read their content, give them a share or donation if they offer those options.
Have you read any of the blogs I spoke to here? Do you have any sites that didn't make that list that you'd recommend I check out?