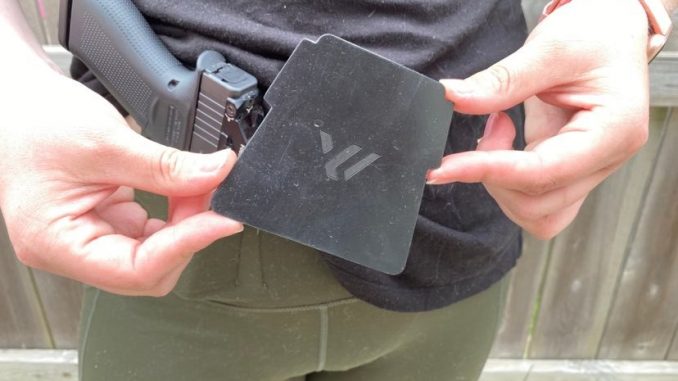 Every gun girl on Instagram seems to own a pair of Alexo Athletica Conceal Carry Leggings. What exactly is the hype? Leggings are not holsters, and why should I pay over $15 on a pair of leggings?
From Alexa Athletica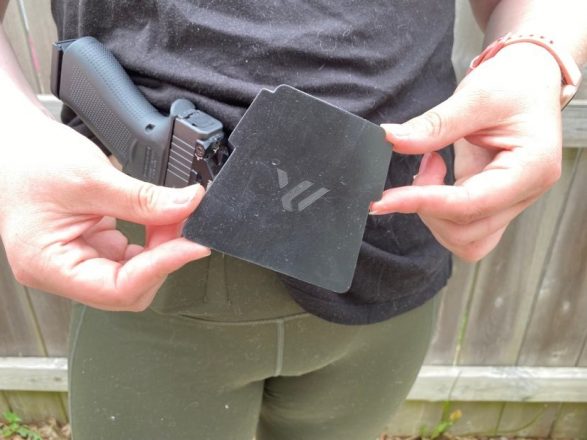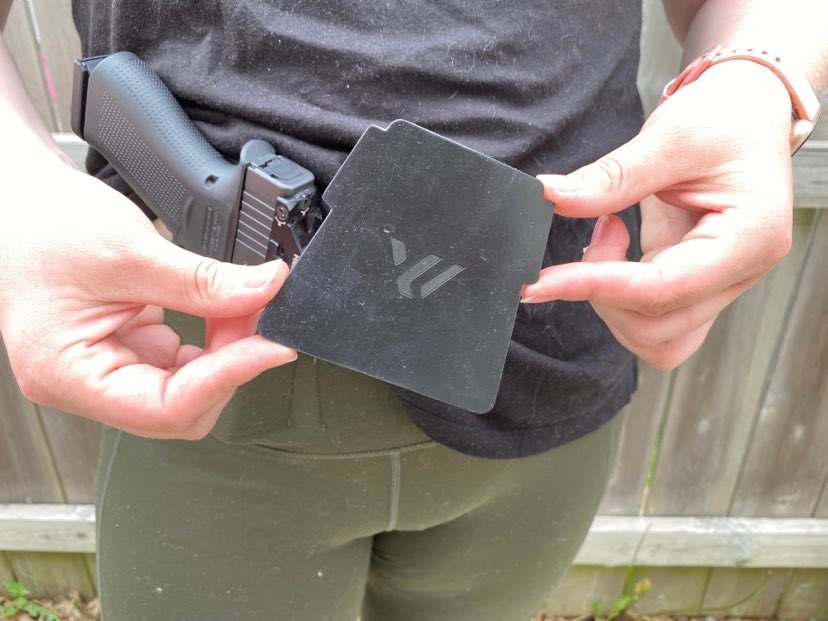 I purchased The Signature Pant 3.0 in Forest Green during a Black Friday sale. For something I had very low expectations for, I couldn't justify spending $99 plus shipping and handling. The current retail is $99, but at the time of writing these leggings are on sale for $69. I purchased the leggings ($62) and an Alexo Trigger Guard ($7), bringing my total to $69.
Before purchasing I looked around the website at some of the different options, and tried to find the cheapest pair of leggings I could. Once I found a pair I liked and could afford I saw this note:
"IMPORTANT NOTE: Never wear this garment without proper trigger guard protection. Firearm must be stored in the space with the thick elastic band closest to your skin and NOT in the front V shaped pocket. Carry pockets accommodate firearms weighing 23 oz. loaded or less. Please note it is the responsibility of the user to choose adequate trigger protection. Leggings do not come with built in trigger guards but provide versatile pocket space and support to hold different tools and kydex trigger guards of your choice."
Alexo is aware that their product can be dangerous, especially for people who don't read the fine print. Additionally, I was sure I wouldn't be able to carry my Glock 48 with these leggings.
They Arrived
My very first impression upon putting on the leggings was annoyance. As soon as I pulled the leggings on I heard seams rip. Additionally the trigger guard I purchased smelled strongly of burned rubber, and felt flimsy. I was not at all looking forward to wearing these with the additional weight a firearm would add.
What I Hate About Alexo Athletica Leggings
Leggings are not holsters. There is no built in trigger guard, and there is zero retention. These should be a hard pass for anyone who plans on using these for their intended purpose.
This slideshow requires JavaScript.
Attempts at Safety
I have heard of women making these leggings safer by using a trigger guard, or adding a kydex holster into the provided pockets. A trigger guard of some sort is needed to make these leggings safe. Unfortunately using a driver's license, conceal carry permit, or credit card is not going to be enough. These items are small, and can move around within the pocket. Additionally, should you need to use any of those items, do you really want to put your hands where your gun is if it isn't gun time?
The Alexo Trigger Guard is only slightly better, as it fills the pocket so it won't move around as you go about your day. You, your children, or your pets likely won't get around Alexo's trigger guard, but you still lack a safe level of retention. Not to mention the trigger is only covered on one side, so the trigger could be pulled if some fingers find their way into your waistband.
Issues Concealing
This slideshow requires JavaScript.
Some women have added an entire kydex holster with some kind of clip into these leggings. While this is the safest option for carrying, there is still much to be desired. Namely in the issue of concealing. The gun (and possibly a holster as well) sits on top of your stomach. You are unable to find a sweet spot for concealing as the pockets are pre-sewn into the waistband. Additionally, you are unable to use a wedge, a wing, nor any other method to possibly be able to make the gun hide into your body and curves. I even attempted to conceal in baggy shirts, and I still managed to print.
Good luck using this product to conceal safely. With any method, your pistol is left unsupported in the waistband. Normal movements around my house push the pistol out of the "holster" pockets, and the gun moves a lot when I walk around the house. There is also the concern that when my dog jumps up on me the gun will get knocked out because of the lack of support.
Expensive
Additionally, these leggings are EXPENSIVE. I rarely spend more than $10 on a pair of leggings, so this felt like a big purchase. If you're tight on money, you'd be better off buying a Comfort Concealment Belt or an Enigma for that much money.
What I Love About Alexo Athletica Leggings
Concealment Enhancing
Honestly, I love these leggings. As leggings, these are my favorites to wear around the house. They also offer the best concealment aid because the waistband is slightly reinforced and fairly stiff. When I use The Comfort Concealment Belt or the Phlster Enigma I get even better concealment than I do when I wear regular leggings due to the sturdier waistband.
I've had these leggings since November, and they have held up amazingly through multiple washes. The elastic waistband feels just as secure as it was when they first arrived. Aside from seams popping when they were first purchased, they have held up great and I've had no issues with their construction.
They Have Pockets!
I love that I have six pockets to carry items in (aside from review I don't carry my gun in these). They pass the squat test (you can't see my panties). The waistband does an adequate job holding my fat in place. I love this color, and I plan on buying a pair of jeans in this forest/olive green color.
This slideshow requires JavaScript.
Final Thoughts on Alexo Athletica Leggings
Alexo Athletica Leggings are awesome as just leggings, but not as a conceal carry option. None of us at Primer Peak would even consider recommending these as a conceal carry option. They are just not safe, and they don't offer much for concealment. These are expensive as just a pair of athletic leggings, but if you want to spend the money for the tacticool brand name, go for it. Please make safe choices.