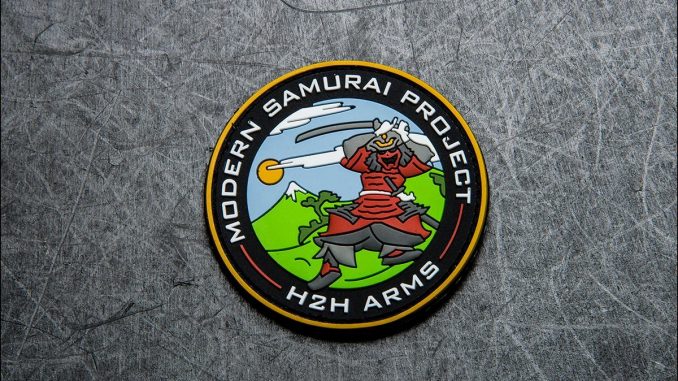 In the midst of the COVID-19 pandemic, solid training is hard to come by. Classes are being canceled and rescheduled nearly every day, with no clear answer of when things will return to normal. Add to that the current ammo panic, and now training is even harder to stomach with prices being gouged and shelves empty. In conditions like these, how is a shooter supposed to grow their skills?
Some of us have access to private shooting ranges where we can carry on as normal. Dry fire is always an excellent method, and this is as good of time as any to start a routine. But those methods can only take you so far. Repetitions of poor form and bad techniques will only ingrain those bad habits, making them difficult to break. Luckily we live in the 21st century; we can train, we have the technology.
Last year I trained with Scott "Jedi" Jedlinski during Shooter Symposium. He instantly made changes to my grip that provided immediate benefits, along with other tips along the way. In addition to classes and merchandise, his site Modern Samurai Project, also lists private lessons and video consultations available for purchase. Curious on how much I could get out of a one hour video lesson, I decided to order a video consultation.
Homemade Jedi
Within 12 hours I was contacted by Jedi through email to setup a time and date for the lesson. Opportunities were available as early as that same day, along with several times throughout the week. I opted for the following day to give myself more time to prepare my learning environment. The only equipment required is a webcam, an empty gun, holster, and a shot timer. I opted to plug my computer into the TV for a larger screen, hung up a few targets, and set up better lighting as well.
Consultations are conducted via Skype. We linked up at our scheduled time, and I gave my introduction. Jedi asks if there is anything that I want to work on during our session, and we settle on the draw and the FAST drill. I'll spare the intimate details, but overall I was impressed with how much we accomplished over video in our short time.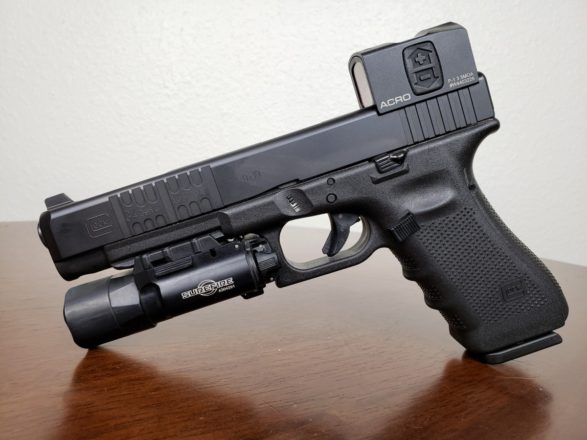 Surprisingly, Jedi was able to notice some changes that needed to be made to my grip. Specifically regarding some downward pressure with a thumb that was driving my dot off target. Most changes involved cutting down excessive motions which I wasn't aware of. By the end of the lesson I was down to a sub-second draw. My FAST times were just below four seconds in dry fire. Of course live fire will be slower than dry, but this is a good start.
We wrap up the lesson by summarizing everything we'd gone over. Feedback is applied both ways, and we disconnect. A few days later I go to the range to verify the skills we had practiced.
Range Time
Previously, my best time on FAST was a 7.19 clean. This put me just above "Advanced", in the bleeding edge of "Intermediate". I can definitely tell that I was falling into some of my old habits again on the range. The stress of live fire frequently brings poor techniques to the surface. That being said, I still managed to clean a sub-five second FAST. I only did it once, but I did it and had a witness. This means more practice for me to get it repeatable. Time was 4.85, with a 1.74 first shot, and 0.17 splits. After several close failures I slowed things down and focused on accuracy to finish the day. This resulted in a 6.75 clean, with 2.13 first shot and 0.33 splits. If everything goes right, I'm an "Expert", but now I can make "Advanced" all day long.
Thoughts on Modern Samurai Project Video Consultations
A two day, in person class with Jedi averages $450. A single day class with him is roughly $250. To get one-on-one instruction in person will cost you $150 an hour. A video consultation runs $100 an hour. Those numbers generate a lot of different responses from people based upon their subjective values of time/money/product.
When you look at the price of an hour of time on video, versus two whole days on the range, it's easy to see why folks get upset by the price. That being said, it was worthwhile for me. The duration may be short, but the curriculum is tailored. You get 100% of Jedi's attention for an hour, with the ability to work on your choice of skills. No associated ammo or travel fees to tack on. I've paid similar amounts of money to other instructors and come away having learned nothing. Instead, I found some errors with various processes, had solid discussion on techniques, and tangible results in under an hour. It's a short amount of time, but it's efficiently used.
Modern Samurai Project provides solid training both on the range and from the comfort of your own home. I suggest others take a look at trying a video consultation. At worst, you're out $100 and an hour of time, which isn't much in the grand scheme. At best, you make serious improvements in your shooting ability.
Check out Modern Samurai Project on their website >>HERE<<
You can also find Jedi on Youtube >>HERE<< on Facebook >>HERE<< and Instagram >>HERE<<