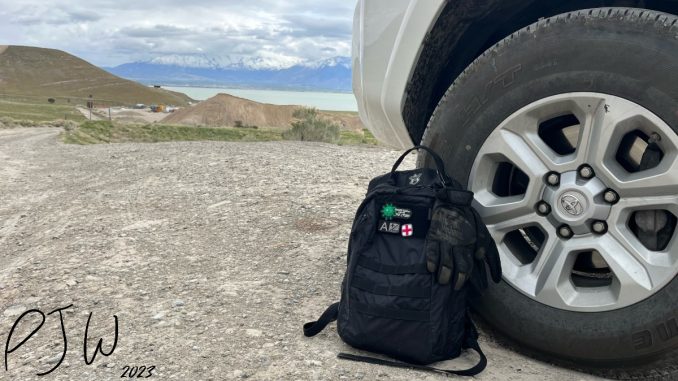 Keeping in line with our "Spring-EDCleaning", I wanted to give a review of the bag I've used for the last few years. Since about 2011, I've carried a backpack as an EDC bag. While it doesn't travel on my back all of the time, it's always nearby. Might be in the truck, could be on a table at the range, and generally comes into houses when I visit friends. Since late 2021, that bag has been the Grey Ghost Gear Lightweight Assault Pack Mod 1. What features does it have, and how well has it held up?
What Is the Lightweight Assault Pack?
The Lightweight Assault Pack Mod 1 is a simple backpack made by Grey Ghost Gear. GGG is a softgoods company based out of Idaho. I became familiar with them after a video by Sage Dynamics nearly a decade ago, so I knew who they were when I found this pack. I was in the market for a "gear bag" back in 2020, and bought my first Lightweight Assault Pack then, and procured my second one in early 2022.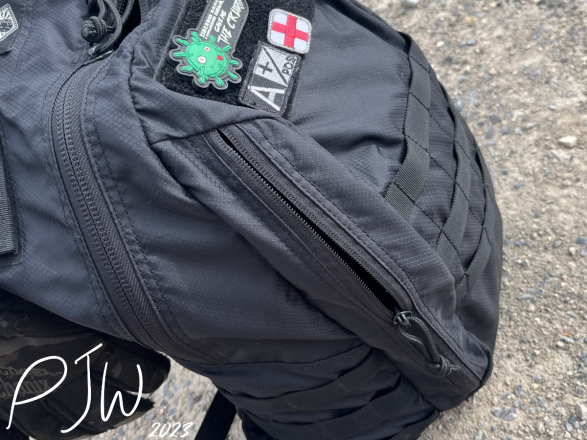 The Lightweight Assault Pack Mod 1 (LAP) is a medium size backpack, with three main compartments. The "Mod 1" in the name is due to the lack of plate carrier attachment method, as this is strictly a backpack.
We've got a front compartment with two zippers, which is hook-and-loop lined. Moving to the large middle compartment, there is a spacious area, with two pockets for holding water bottles. The final compartment is made for a water bladder, but will hold any flat object. The exterior of the pack has MOLLE webbing, and the shoulder straps feature a chest buckle and D-rings. Atop the bag, we have a hearty pull strap, and two ports for a drinking tube to come through. There is also a hook-and-loop space on the front of the bag for patches. Total internal space is 1170 cubic inches.
As the name suggests, the LAP is lightweight, and made from lightweight materials. GGG doesn't list the exact materials, but the solid color bags are made from diamond pattern ripstop nylon. The camouflage bags are a little heavier, and lack the diamond pattern. The black bag I've tested comes in at 19.5 ounces, with the Multicam one weighing 21.6 ounces. Country of origin is Vietnam, and price runs $81.99-$91.99 depending on color chosen.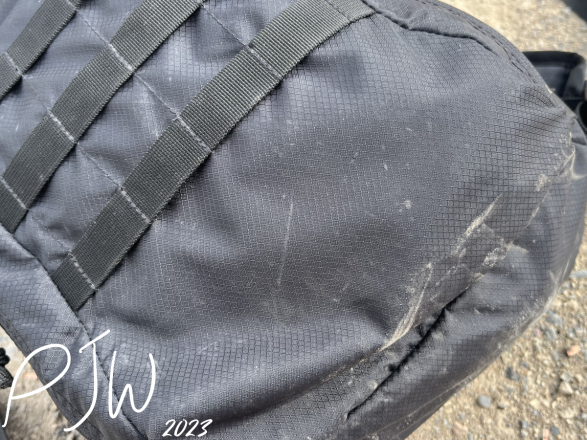 How have I got my bags setup for use?
What's In My Bag?
I've got two Lightweight Assault Packs, and each one serves a different purpose.
My Multicam one is my gym bag. I don't generally change at the gym, but when I do, I use this bag to hold my clothing and toiletries. The bag is spacious enough to carry a full set of clothes, along with a toothbrush and toothpaste, hair products, and deodorants. I've usually got enough space for a change of shoes too, depending on my footwear for the day.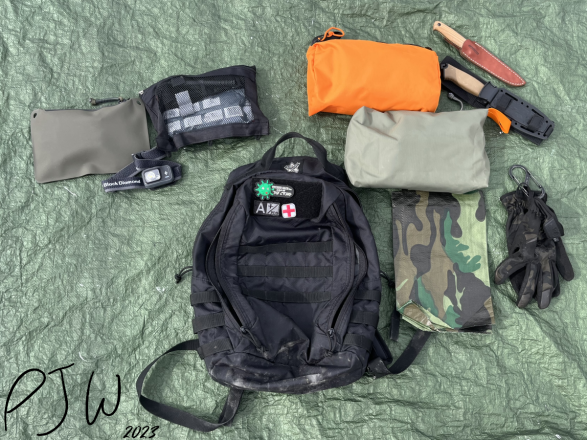 The black LAP is my EDC bag, and has been for about a year and a half. The discrete color, and lighter weight makes it better suit my needs. In the outermost pocket, I carry spare ammo for my carry guns, an IFAK, and an LED headlamp. In the main compartment, I carry a boo-boo FAK, my toolkit, and two fixed blade knives, each one serving different purposes.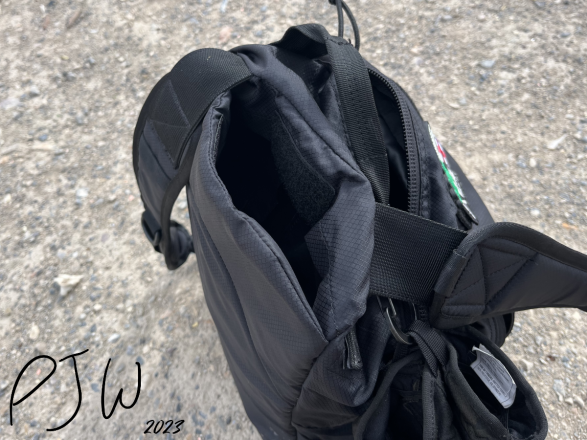 While I don't carry a water bladder, the back pocket holds a 2'x3' tarp section that I cut up, as a ground cloth to sit on, or a pad to dump gear onto. Carbineered to the pull strap, I have a set of Mechanix gloves. With everything I carry, my bag comes in at 9.5lbs total. I filmed a video to show the contents in better detail.
I purposely don't pack the bag super tightly. I like having some extra space in the main compartment, so I can toss things in there throughout the day. A coat, change of clothes, or a few pistol cases can still fit despite my normal EDC goods being inside.
How has the bag held up, and what features do I like, and dislike about it?
User Experience
Getting durability out of the way, the LAP has held up exceptionally. I've not had any tears, rips, or breakages with any of the parts of the packs. Stitching quality is great, especially given the low price of the bag. The YKK zippers pull well, the fabric hasn't ripped, and the straps haven't really frayed. I've touched up the minor fraying on the bottom part of the shoulder straps with a lighter, but that is extremely normal wear. Cleaning the exterior of the bags is very easy, as a damp cloth makes good work of dirt and grime.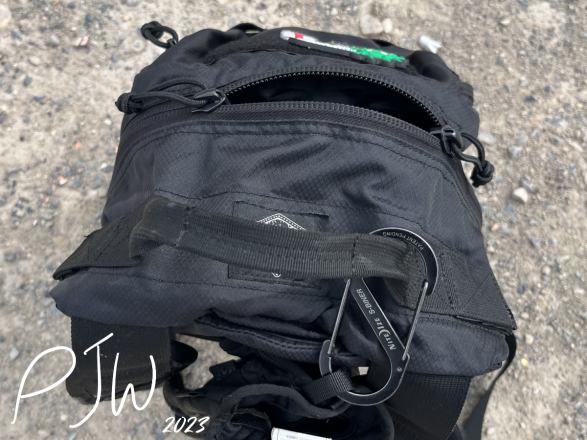 Feature-wise, this bag is extremely simple, but I like that. With 3 main compartments and two pockets, this bag makes it easy to segment and stow your gear. I've talked about organizing gear in a prior review, but it's one of those things that makes digging tools out very easy. I'm pretty anal about the organization of my gear, and with this bag, I've not had any complaints on that front.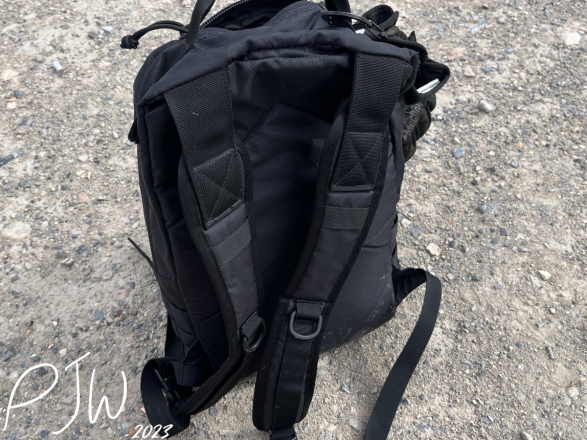 Comfort is great on the bag. I've worn it for long stretches of time, and the shoulder straps are quite comfortable. The chest strap works well too, but I don't generally wear it when I'm just out and about. This wouldn't make for an excellent extended hiking bag, as it lacks a frame or beefier straps, but as an EDC bag, it's great.
If I have a single gripe with the bag, it's the MOLLE webbing. Now, I know that this is made to be a proper assault pack, but as an EDC bag, the MOLLE webbing is a little conspicuous. However, that's something I can fix with a pair of scissors and a lighter.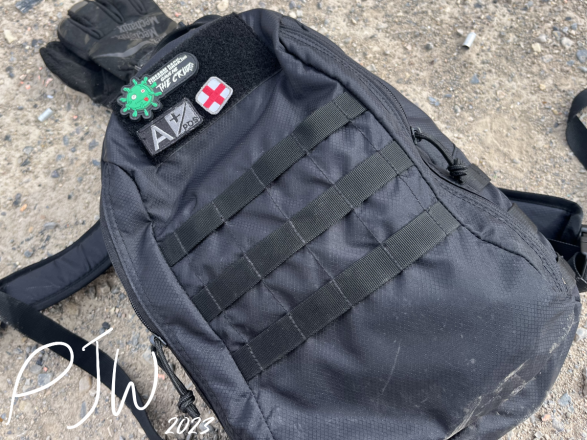 This has been an excellent pack, through and through.
The Lightweight Assault Pack Mod 1 Verdict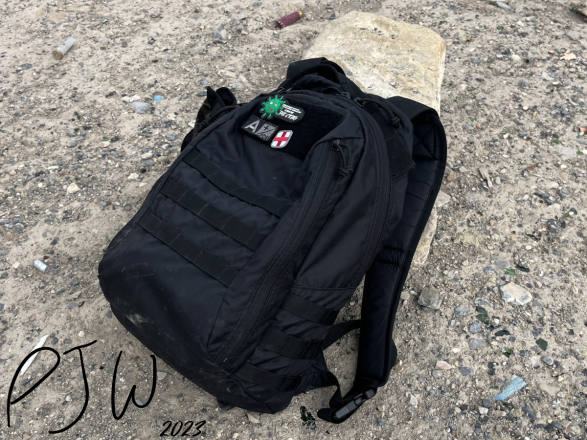 Over the years, I've used a lot of different bags for EDC. From cheapo Wal-Mart book bags, to Maxpedition man-purses, I've tried a whole lot of bags.  It's traveled with me across the country, on many hikes, and just around town. So far, this pack is my favorite.
If you are looking for an inexpensive, lightweight EDC bag, this one is great. For the price, the construction is excellent, and the feature set is solid. My gripes are minor, and if you are okay with a bag made overseas, this should suit your needs well.
Further Reading
If you are in the EDC mood, check out our other recent EDC articles: