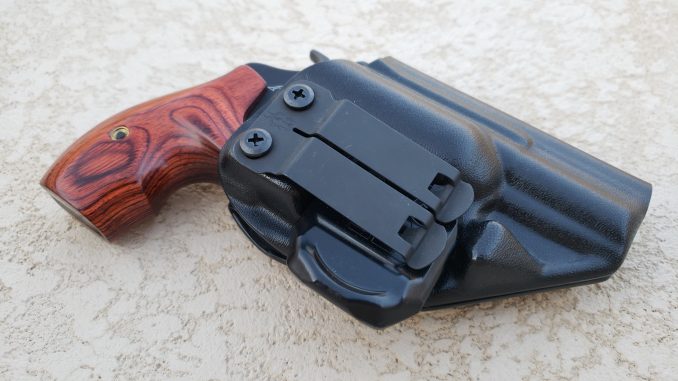 I'm no stranger to Harry's Holsters. Back in 2019 I reviewed the first version of the Icon, which became my daily holster for much of that year. A few months ago I heard from Harrison again, and he sent me some pre-production photos of the updated Icon 2.0. Excited by some of the changes, I was happy to check one out for review. How does this new snub nose holster compare to the predecessor? Let's find out.
Construction and Design of the Harry's Holsters Icon 2.0
The Harry's Holsters Icon 2.0 is a fairly straightforward kydex holster, with a few notable changes. The first change is that this holster is no longer ambidextrous, unlike the progenitor. That said, southpaws are still in luck, as Harry's offers both left and right hand versions of the new Icon. One of the biggest changes to the design is the addition of a concealment wing. This is a proprietary wing made by Harry's, which is a welcome addition, and greatly aids in concealment. For those curious, this wing is not compatible with the PHLster Enigma, so other deep concealment methods will be necessary.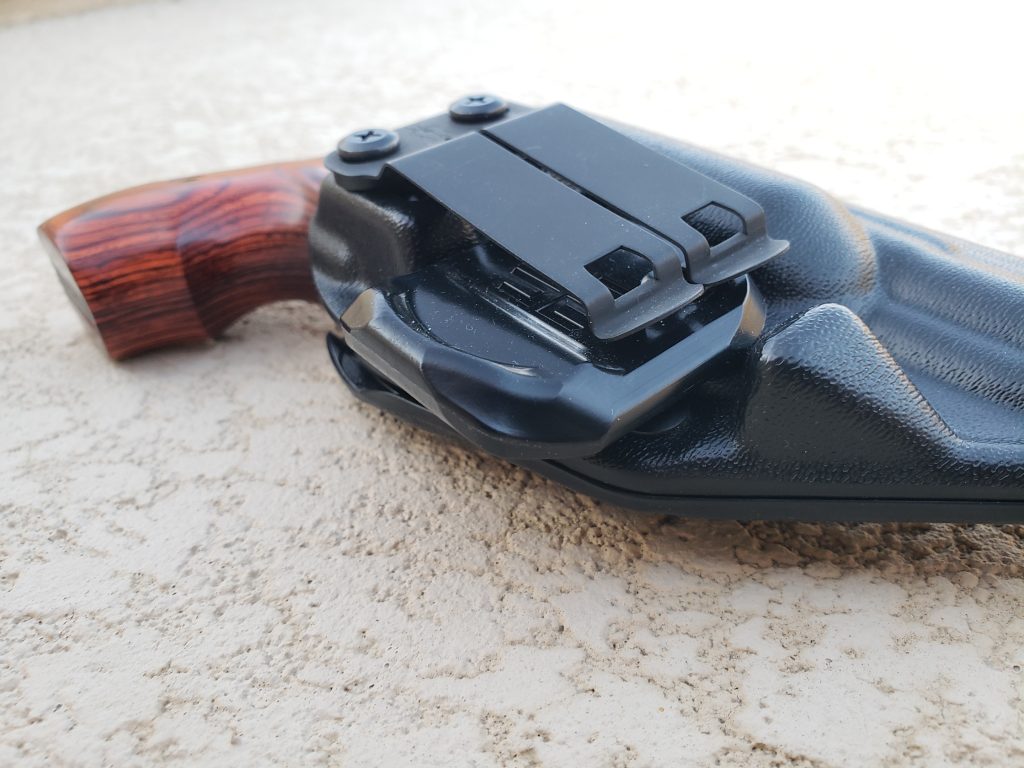 All edges have been smoothed out, and the muzzle is closed, making for an easy carry on long or especially active days. Retention is non-adjustable, remaining secure without a struggle to draw your revolver. The backside of the holster features prime real estate for the addition of a wedge, which further improves concealment.
Some changes in holster design prohibit the use of laser grips. To date I have worn VZ, Hogue, Pachmayr, and Altamont grips without issue with the Icon 2.0. The area near where grips mate to the frame is flared, which should improve grip compatibility across various shapes and sizes.
Mounting Options
The Icon 2.0 comes standard with a DCC Monoblock. This helps improve stability over the previous version, while still being easy to don and doff. Users can adjust the ride height of the holster by 3/4", to improve concealment or access. Holster cant is adjustable by 15 degrees, positive or negative, for those wanting to carry strong side or crossdraw.
Real World Use
I've been carrying the Harry's Holsters Icon 2.0 for several months. It has seen multiple training days, several hour road trips, and lazy weekends lounging around the house. So far I've been very impressed by the comfort and concealment offered by this holster. The concealment wing is probably the biggest improvement from the previous generation, and makes a big difference in tighter fitting clothing. Smooth edges help avoid hot spots when seated for long periods of time, and reduce wear on clothing. Despite hundreds of live and dry drawstrokes, I see no signs of excess wear, with the holster continuously coming back for more.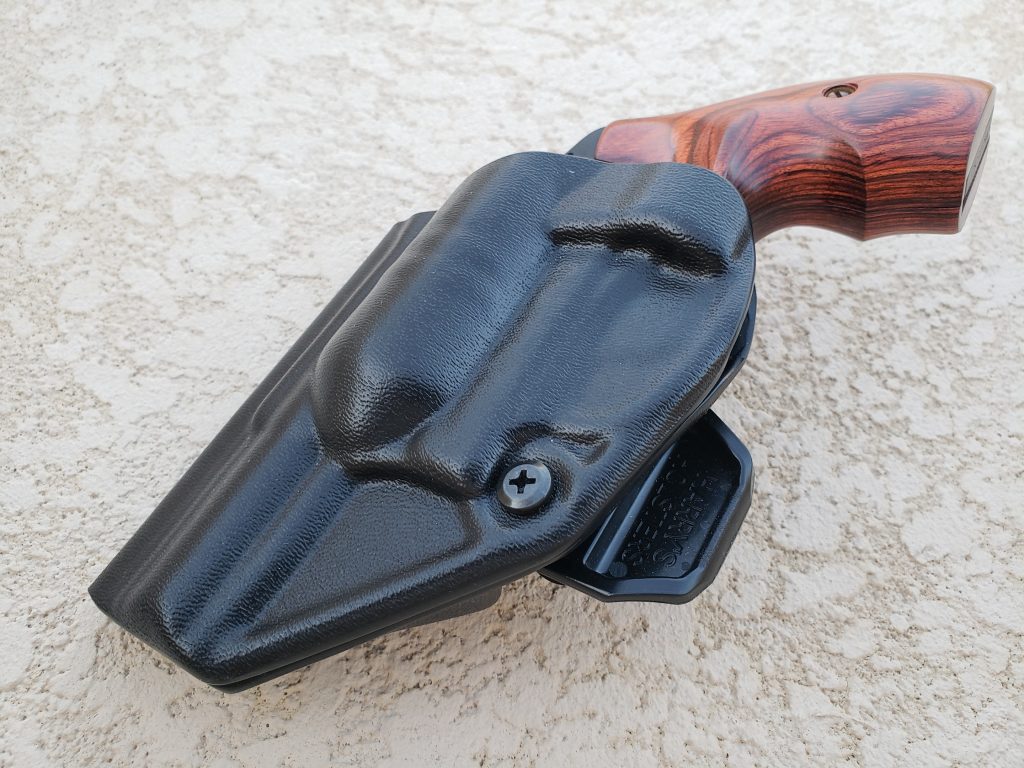 I do have minor gripes about the Icon 2.0 however. My preferred grips are Crimson Trace LG-305, which are incompatible with the new Icon. Additionally, there's a little extra material near the sinus of the grip, though this has not impacted my ability to control recoil on the clock. I plan on relieving this area slightly with some sandpaper, however this is far from a deal killer for me.
Final Thoughts on the Harry's Holsters Icon 2.0
Overall I really like the Harry's Holsters Icon 2.0. Over the past several weeks I keep finding myself throwing it into my waistband, which is surely a good sign. I appreciate the application of feedback that Harrison has made with his lineup, and the growing support for other revolvers on the market. While this isn't my "perfect" holster, it has easily earned a place in my waistband alongside offerings from people like JM Custom Kydex. If you're in the market for a revolver concealment holster, give Harry's Holsters a hard look.
The Harry's Holsters Icon 2.0 features an MSRP of $97.25 direct from Harry's. Currently the holster supports 2" versions of the Ruger LCR, and a variety of S&W J-Frames with barrels up to 2.25". The Taurus 605 and 856 feature support for both 2" and 3" models. You can get yours >>HERE<<
This slideshow requires JavaScript.
Author's Note: Harry's Holsters sent me this holster free of charge for purposes of review. No expectation of positive feedback was provided, nor requested on the part of Primer Peak or Harry's.