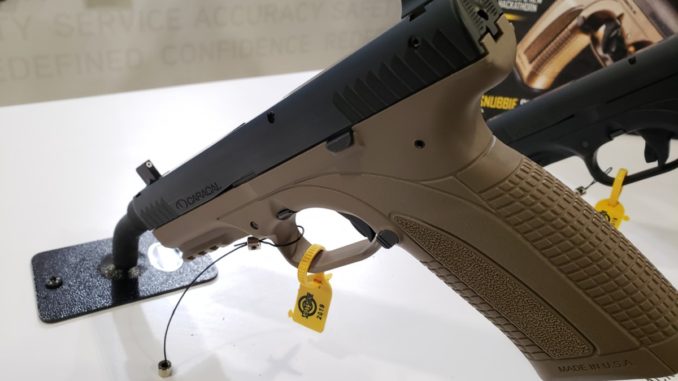 Caracal had the latest edition of their Enhanced F line of pistols on display at SHOT Show 2019.
The Caracal Enhanced F is a polymer frame, striker fired 9mm pistol, originally designed in the United Arab Emirates. Buyers can choose from the standard model, a suppressor ready version, and the unique Quick-Sight variant.
All Caracal pistols feature dovetail Trijicon three dot sights where applicable. Night sights are available across the entire catalog, and all pistols feature ambidextrous magazine releases. Frames come in black, FDE, and Ranger Green with no provisions for changing back straps or palm swells.
Range Day
When firing the Caracal Enhanced F during Range Day I was pleasantly surprised with its performance, despite the pistols' shaky track record. Grips are comfortable and provide a solid purchase without being aggressive enough to drive away more sensitive shooters. The trigger has a long yet consistent pull similar to a double action revolver with an indistinct break.
I fired two magazines from the Quick Site model, expecting the reduction in sight radius to negatively impact my accuracy. To my surprise, my hits were just as precise as with my Glock 34.  To top off it's solid accuracy the Quick Sights offer exceedingly rapid target acquisition. Speaking with other shooters throughout the week I heard many stories similar to my own, with each just as surprised at their results.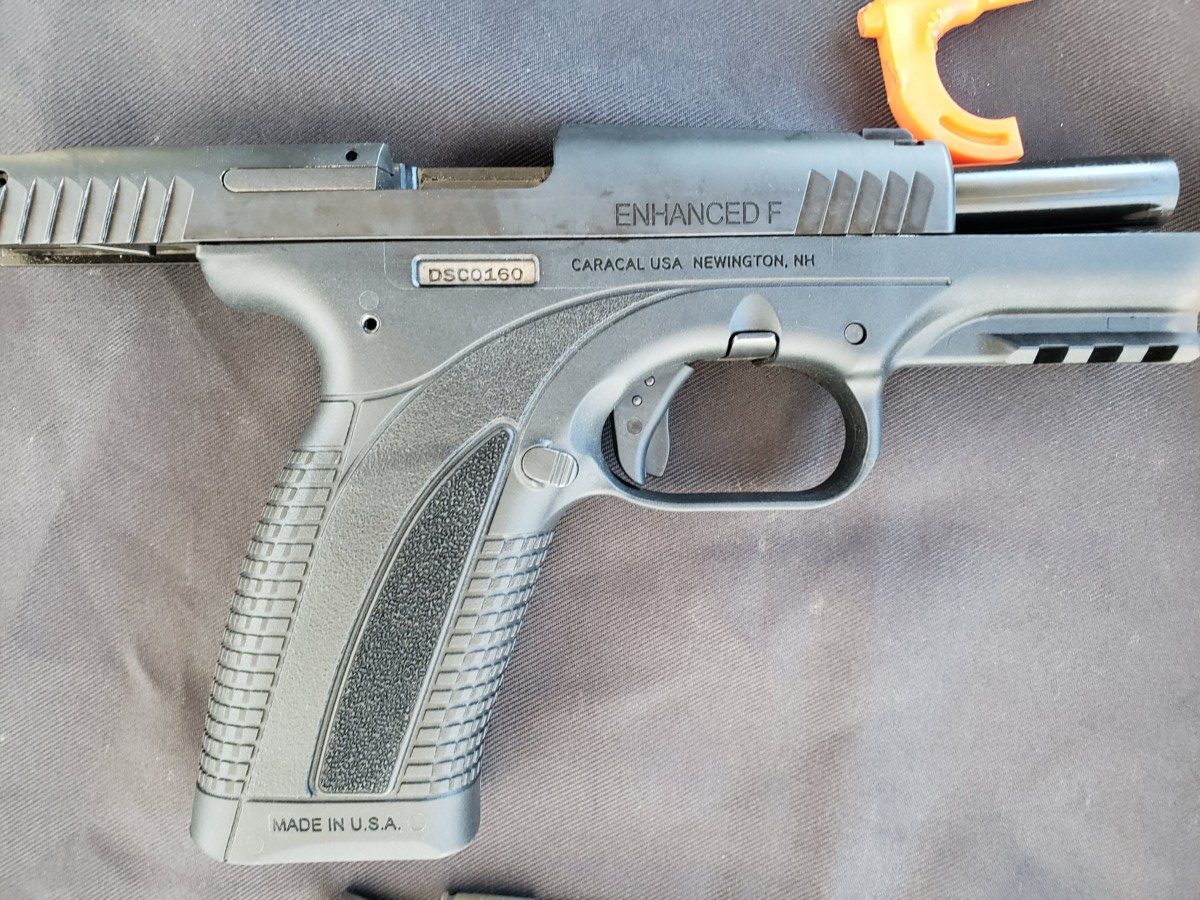 The Caracal Enhanced F has a bad reputation to overcome. Based on its performance this week, the future seems bright. MSRP starts at $599 and goes to $699.