After seeing how PSA builds their rifles, uppers, and other components I don't have much issue passing this deal along. When they are offering an M-LOK rifle kit under $300, it is hard to ignore that.
While this isn't what I would call a "duty" rated rifle kit, it does offer quite a lot of gun for the money.
While touring their facilities with Ammoland I built a rifle that was very similar. As I said, the kit offers a lot for the money like a 15" M-LOK handguard, a solid upper receiver, and a 16" 1:7 twist barrel. If you are looking for something to go hunting with, plink at the range, or even start your AR-15 journey, this might be a good option.
I mean, it is a M-LOK rifle kit under $300. You can't be mad at that as long as you keep things in context.
Where To See It:
I have put some links to the rifle kit below as well as some stripped lowers and a couple of pistol kits. You could feasibly build a 5.56 pistol for as little as $309.98, or the 16" rifle or .300 BLK pistol for as low as $ 339.98.
This really is the golden age of AR-15s.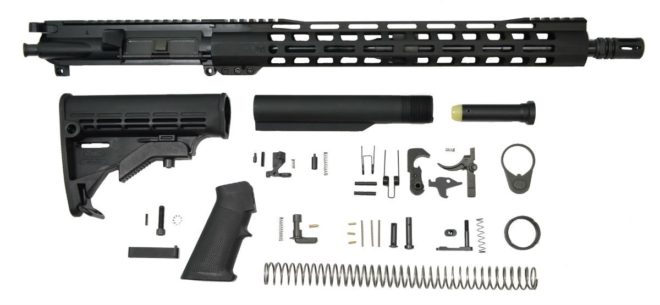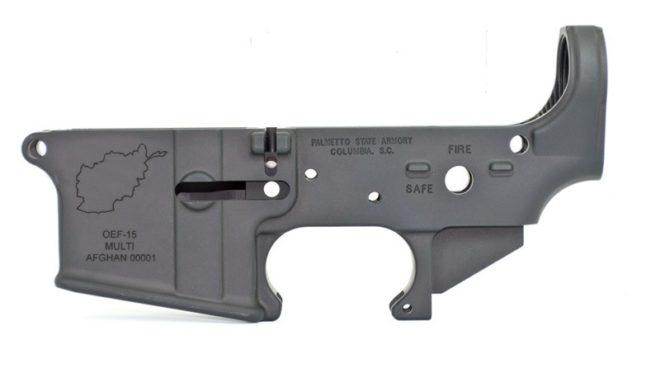 All prices are current at the time of publication. Please click the link to see the most up to date pricing.
Specs For The 16" M-LOK Rifle Kit:
Barrel Length: 16"
Gas System: Carbine-Length
Barrel Profile: M4
Barrel Steel: 4150V Chrome Moly
Chrome Lining: No
Barrel Finish: Nitride
Muzzle Thread: 1/2-28
Chamber: 5.56 NATO
Twist Rate: 1 in 7"
Barrel Extension: M4
Diameter at Gas Block: .750"
Gas Block Type: Low-profile
Muzzle Device: A2 Flash Hider
Receiver Material: Forged 7075 T6
Receiver Type: M4
Hand guard Type: PSA 15" Lightweight M-Lok Free Float
Is Bolt Carrier Group Included: Yes
Bolt Steel: 9310, Nitrided
Bolt Carrier Profile: Full-auto
Charging Handle included: Yes
Overall Length: 24.5"
If you happen to have a spare lower laying around, this would be a good one to snatch up. When I shot mine it outperformed my expectations in terms of accuracy and while I didn't shoot thousands of rounds, I didn't see any reliability issues.
I mean, at the end of the day we are still talking about an M-LOK rifle kit under $300, the fact that it was acceptably accurate and ran without malfunctions is pretty impressive.
Affiliate Disclaimer: Firearm Rack is funded through direct donations and affiliate programs. Some links on FirearmRack.com are affiliate links. Using one of these links costs nothing extra, the retailer pays a percentage of the sale to Firearm Rack. Funding in this manner will assure that factual information is always first. If you would like our Amazon affiliate link or find more retailers on the Support Us page