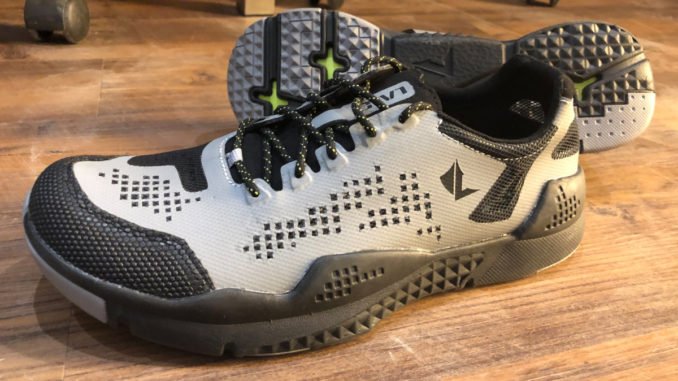 While I really love the tough nature of "tactical" clothing, I am not a fan of looking like a Gucci-ed out SWAT team member when running to the store. That is what makes the Lalo Tactical BUD/S Grinder so damn interesting when I was perusing the Lalo men's shoe lineup when asked if there was a particular style I wanted to try out during an event at High Speed Gear (Also known as HSGI) early last year.
While shoe reviews aren't normally our thing here, talking about some of the things that we rely on like shoes, gunbelts, shooting drills, and even modifications to your vehicle that make life as a firearms enthusiast easier or better.
I should preface this review by telling you that I am notoriously hard on shoes. It isn't uncommon for me to burn through roughly three pairs of athletic shoes a year. Hell, I recall a time when someone gave me a pair of 5.11 boots and I was killing those at the rate of about a pair per month. One of those pairs of 5.11 boots gave up after only a few weeks. As you might expect, the 5.11 customer service team became well acquainted with me until I gave up on getting more than 30 days out of a pair.
If the LALO Tactical BUD/S Grinder makes it past the 6-month mark and is still serviceable, I will consider it a win when taking my ability to murder shoes into consideration.
What Sets The LALO Tactical BUD/S Grinder Apart?
LALO Tactical was founded with the mission to design and produce footwear that was geared towards the needs of SEALs and other Special Operations troops. You see that with the Shadow Amphibian boot that was designed to fit inside of a swim fin, complete with what they call a "fin lock" on the heel of the boot that also has a small pocket for glint tape.
The HSGI event wasn't my first exposure to LALO Tactical though. My friend Mike S. who also works in the gun industry and has a penchant for fitness has been a huge proponent of LALO's athletic line, so much so that he reached out to them and arranged for every attendee to have a pair of shoes or boots in their size waiting for them. Initially, I was given a pair of LALO's Shadow Amphibian boots, which we will review soon, that I thought didn't fit correctly (more on that in the standalone review) so LALO sent out a pair of the BUD/S Grinder shoes after the event.
The BUD/S Grinder has some unique features like a work boot like toecap made of something LALO calls SuperFabric that is supposed to be highly abrasion resistant and an interesting mesh construction that has a rubberized coating applied to make it a bit more durable. The BUD/S Grinder also has something called a medial stability wrap in the middle of the shoe that does exactly what it claims, give you extra mid-foot support.
Wearing The LALO Tactical BUD/S Grinder
Living in Texas, there are some things that I take into consideration with footwear that people might not normally think about. The most important consideration has always been, and will continue to be, how well do the shoes breathe? There is nothing quite as unpleasant as spending a Texas summer day outdoors wearing shoes with poor ventilation. That said, the LALO Tactical BUD/S Grinder is one of the more breathable shoes I have ever worn. You could even feel the wind on your feet inside the shoes, something I can't recall experiencing previously.
I found the shoes to fit quite well and were true to size even though LALO recommends buying a half size larger than normal. I especially appreciated the lacing layout since it prevented unwanted pressure on the top of my foot, an issue with most shoes in my case. In fact, I often skip crossing the laces over right above the lace retaining loop found on the tongue of most shoes to alleviate the pressure.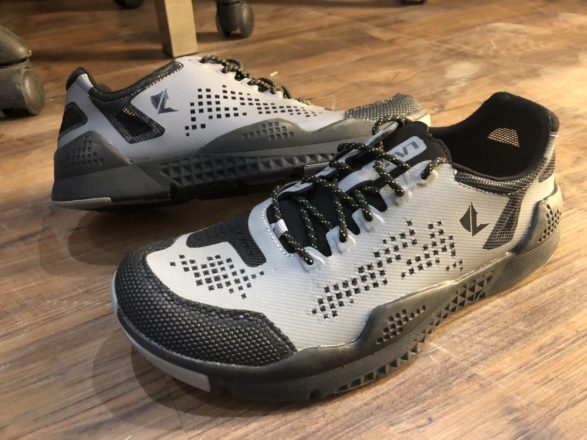 After 9 months of daily wear, I decided I needed to wash the shoes. The shoes were in great shape but they looked dirty as hell. Instead of just wiping them off with a wet rag like I normally would, I decided they needed a "deep clean" and tossed them into the washing machine. In hindsight the shoes didn't need anything beyond a wipedown, tossing them into the washing machine was absolutely a mistake. The result was the grey rubberized coating applied with a process LALO calls "hot melt" (which I have no idea what it means) delaminated from the mesh fabric the uppers are made from. When I asked LALO what the deal was, they told me that the delamination was abnormal and replaced the shoes with another model that was in stock since they were out of the Grinder in my size at that time.
The only other notable wear that I noticed prior to the washing machine incident was some slight fraying of the SuperFabric toecap material. Thinking back about how rough I had been on the shoes, some slight wearing on the toe cap is really nothing, especially when I think about how many other pairs of shoes I have killed in far less time.
---
---
As far as comfort is concerned, the LALO BUD/S Grinder might be one of the most comfortable daily wear shoes I have ever had. No matter if I was walking miles a day on a trade show floor, sitting in the office working on a review of some kind, spending over a week driving on the Brownells Convoy 'Cross America, or spending the day on the range, the BUD/S Grinder never felt uncomfortable. Not once did I make an audible sigh of relief when taking them off since I never felt like my feet were dying in them.
Overall, the shoes fit well, were comfortable, and had proved to be tougher than any athletic style shoes that I had purchased in recent memory.
Do I Recommend The LALO Tactical BUD/S Grinder?
Short answer? Yes, I absolutely would recommend this shoe to someone. Aside from the strange delamination of the rubberized coating on one of the shoes, the BUD/S Grinder was fantastic.
I would absolutely buy a pair as a replacement when the Zodiac Recon AT shoes wear out since I really like the understated non-tactical look they have and find them to be incredibly comfortable. Based on the 9 months and change that I wore them on an almost daily basis, I feel that had I not washed them in the washing machine they would still be going strong.
Like I said previously, the delamination was a fluke according to Jay, the owner of LALO. When Jay offered to send out another pair of shoes because of the issue, he sent out a pair of their new Zodiac Recon AT shoes which feature the same style of construction with the rubberized coating bonded to a mesh type material. The replacement shoes have seen daily wear since just before SHOT 2019 and are showing no sign of the same delamination issue that I saw on the BUD/S Grinder.
That said, I did come across an Amazon review that detailed a very similar delamination issue to what I saw. Could this be an actual problem with the type of construction LALO uses or did the Amazon customer get a pair of shoes that were produced about the same time as mine? Could it have been an issue they identified and fixed or is this what you should expect? I honestly wish I knew, but I can say that the Zodiac Recon AT shoes aren't suffering from the same problem after about 5 months of daily wear.
Bottom line, if you are considering buying a pair of the LALO Tactical BUD/S Grinder shoes you should, just take into consideration the delamination issue I saw. If you do happen to experience an issue, I can safely say that the LALO customer service team is top notch.
Even with the delamination issue, I would absolutely buy a pair as a replacement when the Zodiac Recon AT shoes wear out since I really like the understated non-tactical look they have and find them to be incredibly comfortable. Based on the 9 months and change that I wore them on an almost daily basis, I feel that had I not washed them in the washing machine they would still be going strong.
You can find more information about the rest of the LALO Tactical lineup on the LALO Tactical website. The MSRP for the LALO Tactical BUD/S Grinder is a bit steep at $130 but LALO often has sales that bring the price down substantially. You can also find some pretty good deals on Amazon as well with some of the LALO Tactical shoes like the Zodiac Recon and the Bloodbird being priced as low as $50 for select sizes and colors.
Affiliate Disclaimer: Firearm Rack is funded through direct donations and affiliate programs. Some links on FirearmRack.com are affiliate links. Using one of these links costs nothing extra, the retailer pays a percentage of the sale to Firearm Rack. Funding in this manner will assure that factual information is always first. If you would like our Amazon affiliate link or find more retailers on the Support Us page