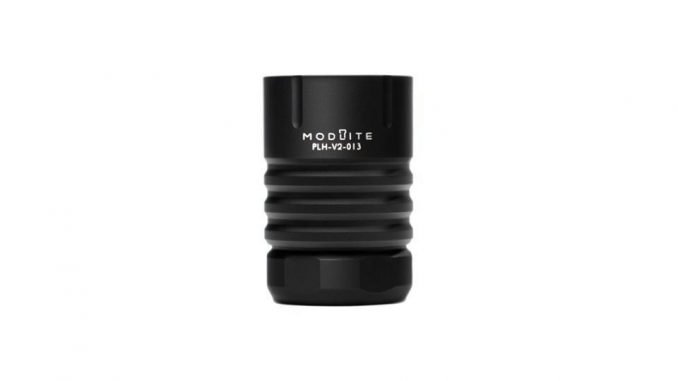 Modlite just released the newest model of their ultra-high output weapon lights, the PLHv2.
The PLHv2 is an updated light head, compatible with both Modlite 18650 and 18350 light bodies. The light produces 1350 lumens with 54,000 candela in both versions. Shooters can expect to see nearly three times the throw compared to a Surefire M600DF. Run time is approximately 75 minutes using 18650 batteries, with the smaller 18350 providing about half of that. MSRP for a PLHv2 light head is $230. Pricing starts at $310 for complete lights.
We've had our hands on one of these lights for over a month now. Keep an eye out for a full review in the near future.