Mossberg had their latest pistol on display during SHOT Show 2020, the MC2c.
The MC2c from Mossberg is an evolution of the MC1sc released at the start of 2019. This time around Mossberg is moving into the compact category, bringing a slimmer, yet similarly sized pistol to the Glock 19. The MC2s features a metal, double stack magazine to both increase capacity and keep width down. This means that MC2c magazines are not compatible with the MC1sc. The gun comes with two mags, a flush fit 13 round, and an extended 15 round. The barrel has been extended by an inch, bringing it to 4.4 inches.
The pistol retains the same controls, and take down functions as its subcompact brother. Keeping in line with similarly sized pistols, Mossberg has added an accessory rail to the front for your light and laser needs. Two finishes are available, with with both black and stainless slides. Much like the MC1sc, the MC2c has an optional crossbolt safety model.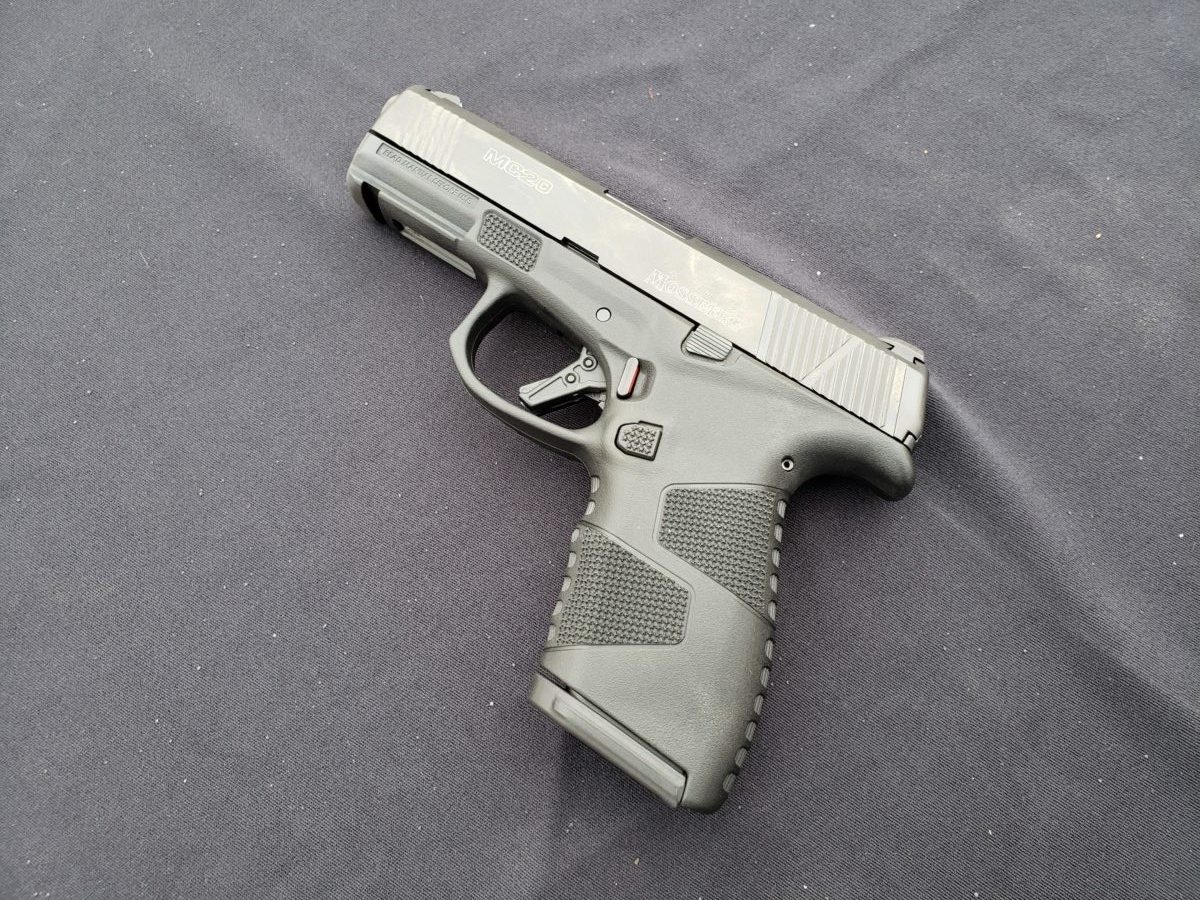 I had the opportunity to fire the Mossberg MC2c during Range Day. Last year I was a huge fan of the MC1sc, specifically praising the shootability and trigger. Strangely, the MC2c's trigger was awful. The weight was extremely heavy, feeling in excess of 10 pounds. Recoil felt harsher than on the smaller pistol as well. This was definitely at the bottom of the list of 25+ guns I fired that day. If it wasn't for the trigger, I'd be looking forward to this gun. Unless I had a bad sample, this is something I plan to avoid.
The Mossberg MC2c has an MSRP of $490.00 and will be available by early May.
Affiliate Disclaimer: Firearm Rack is funded through direct donations and affiliate programs. Some links on FirearmRack.com are affiliate links. Using one of these links costs nothing extra, the retailer pays a percentage of the sale to Firearm Rack. Funding in this manner will assure that factual information is always first. If you would like our Amazon affiliate link or find more retailers on the Support Us page