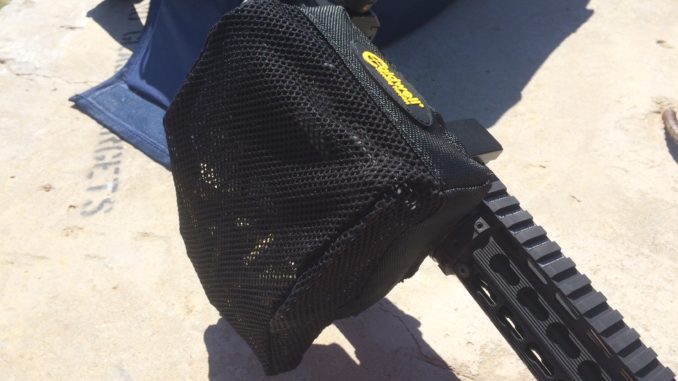 There are few annoyances at the range that top picking up my fired brass, it reminds me of the hours I spent at M16 qualifications filling my K-pot with fired cases. Thankfully Caldwell has brought a new pic rail mounted brass catcher for the AR15 to the market. My days of spending valuable shooting time hunched over like an Army Private have come to an end.
Packaging is nice and came with the required tool to install and adjust the brass catcher.
It attaches to a small mount that uses a Torx screw instead of something more common, kind of a downside if you ask me. I don't like the idea of putting yet another tool into my range bag. The low profile mount is well made and stays clear of my sight picture.
Inserting the brass catcher onto the mount requires no tools to attach after the mount is screwed onto the rail.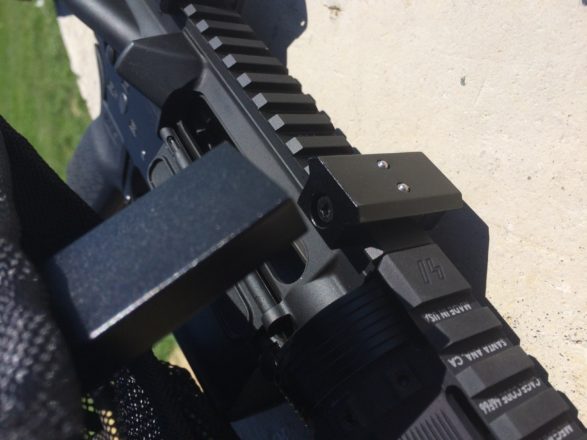 Once installed it fits against the rifle nicely without protruding too much. I won't be shooting any matches with this on, but it is great for a relaxing day at the range.
As a right handed shooter it stays out of the way, left-handed shooters might have some issues with it getting in the way.
Now that I was all set up, time to get to shooting.
My friend CJ was able to get a photo of me as I pulled the trigger, you can see the gas blowback as a result of having my suppressor mounted.
When having fun the brass catcher started to fill up fast.\
When you are ready to empty it has a convenient zipper on the bottom so you don't need to remove the brass catcher.
Just a quick zip and the brass pours out of the bottom.
When I mounted the catcher on my rifle, I didn't have a need to adjust the mounting point. Caldwell wisely included that option for those of you running an optic.
It is rather easy to do, you just insert the provided wrench through the mesh and loosen the two screws on the top of the catcher.
After you loosen those screws you can slide the mount to any point you like.
Out of curiosity, I wanted to see how much brass I could fit into the bag. It looks like the answer is a lot. Caldwell says it has a 100 piece capacity, I believe it.
The brass catcher is now a part of my range bag, carrying another tool in my range bag sure beats picking up my used brass. The Caldwell Pic Rail Brass Catcher retails for $49.99. You can find it here.
This post originally was run on The Firearm Blog - http://www.thefirearmblog.com/blog/2015/03/31/cadwell-ar15-pic-rail-brass-catcher/