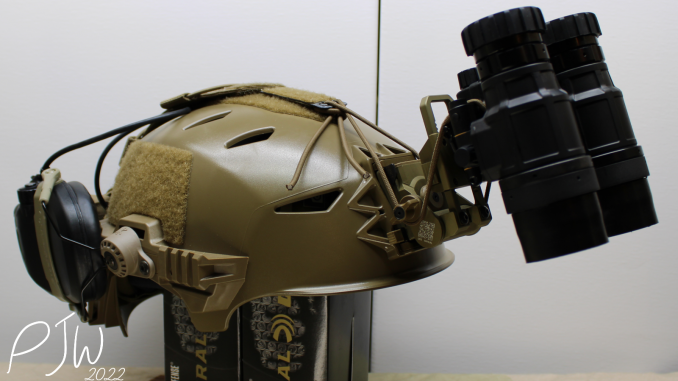 Back in 2020, I decided that I wanted to get a bump helmet. I don't have a need for ballistic protection, and wanted something that could be used to mount gear. After some digging, I ended up purchasing the Team Wendy EXFIL LTP. Two and a half years later, and I'm still using it. Is the EXFIL LTP a good bump helmet, or is it overpriced?
What is the Team Wendy EXFIL LTP?
Team Wendy is an Ohio based company that specializes in making helmets. They were founded in 1997 by Dan Moore, after his daughter, Wendy, passed away due to a traumatic brain injury incurred in a skiing accident. Team Wendy makes all sorts of helmets, but the focus of today is on the EXFIL LTP, one of their more "military" oriented helmets.
The EXFIL line is the current modern high-cut helmet design from Team Wendy, and the LTP is the non-ballistic rated bump model. LTP stands for Lightweight, Tactical, Polymer, and is marketed as a platform for mounting night vision equipment, or other gear. While not ballistically rated for bullets or shrapnel, the helmet should still protect against bumps, dings, dents, and falls. Team Wendy actually shows their testing protocol for helmets here.
Directly from Team Wendy, the LTP will run $310.52. I got mine during a sale, and paid about $240.
Aside from being a thing that helps to protect your head, the this helmet has a lot of other features.
Features of the EXFIL LTP
The LTP is extremely easy to fit to one's head. It features very comfortable, moveable Zorbium padding, which both protects your head, and makes the fit comfortable. In addition to the padding, there are also two ways to tighten the helmet to your head, with the BOA, and the cam locks.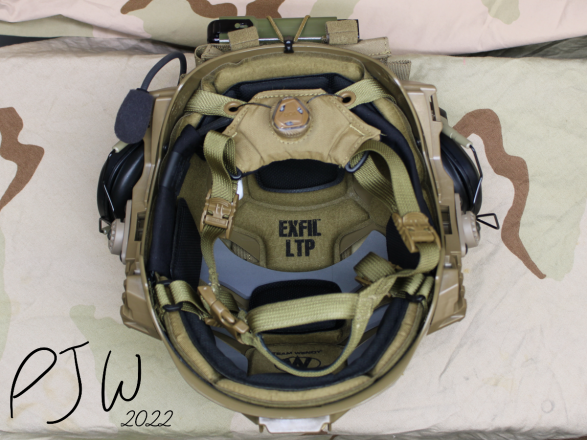 The CAM FIT BOA is a knob tied to a wire suspension system. Essentially, you put the helmet on your head, click the nob of the BOA, and tighten it. In doing so, the helmet's suspension system tightens evenly around your head.  I've played with lots of other helmets, and this makes a massive difference in fitment. In addition to the BOA, you've got cam locks for the chin strap, which allow you to adjust tension on your jaw. Easy to use, and easy to set up.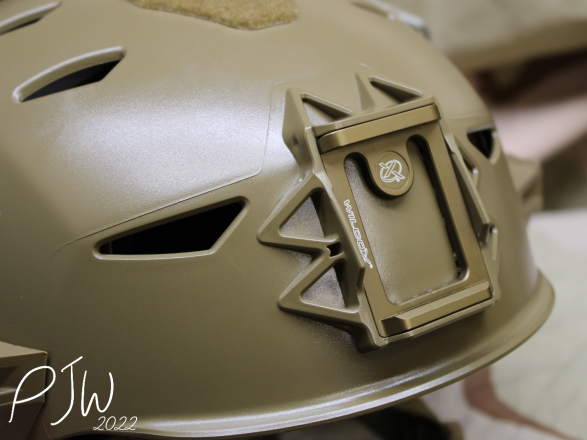 All of the LTPs come with a Wilcox NVG shroud. It is excellent, and will fit most NVG mounts with ease. I've used an old RHINO mount, a Wilcox G24, and a GoPro mount with no issues. Also mounted on the helmet is a lot of female hook-and-loop, which makes attaching counterweights easy.
Despite all of those features, there are more options to customize. You have choice of color (to be expected), and choice in type of siderail for the helmet. Team Wendy offers the 2.0 and 3.0 rail, and I went with the 3.0. On the 3.0, you've got a fixed forward 1913 section to mount lights or other objects, and the ability to add more rails if needed. You can also use these rails to mount hearing protection, which I ended up doing recently.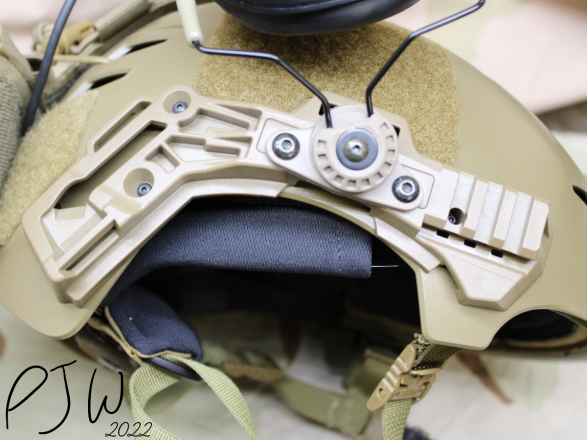 Setting Up The Helmet
How you set up your helmet is a pretty personal thing. I say this, as what I put on mine might not work on your helmet, and vice-versa. However, I'll go over what I have done to my LTP.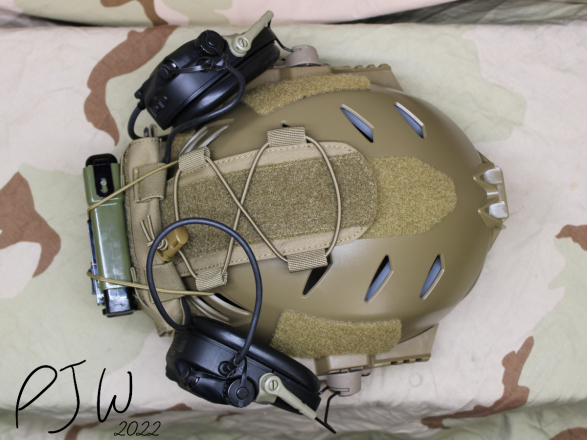 The helmet itself has not been modified much. I have experimented with various counterweights to balance out my night vision, and have floated between a battery pack, and an old MS2000 strobe. With my NVGs, the weight out front isn't too bad, so I haven't needed a massive counterweight. I did replace part of the 3.0 rail with the Unity Tactical MARK 2.0 AMP mount, for use with my OPSCORE AMP. With how the siderail system on the LTP works, I needed an adapter to make the AMP fit properly.
Dovetailing into ear protection, I've been using the OPS-CORE AMP for the better part of this year. These are fairly pricey, but have excellent clarity, and wonderful noise reduction. They also help to keep the helmet securely on my fat head.
For my NVGs and mount, I'm using PVS-31s with a Wilcox G24. These are binocular, dual tube generation 3 NVGs, with white phosphorus tubes. The G24 mount is overpriced (in my opinion), but works very well at getting the NVGs in the perfect spot in front of your eyes. The shroud on the LTP will work with most NVG mounts, and I never had any failures with mine.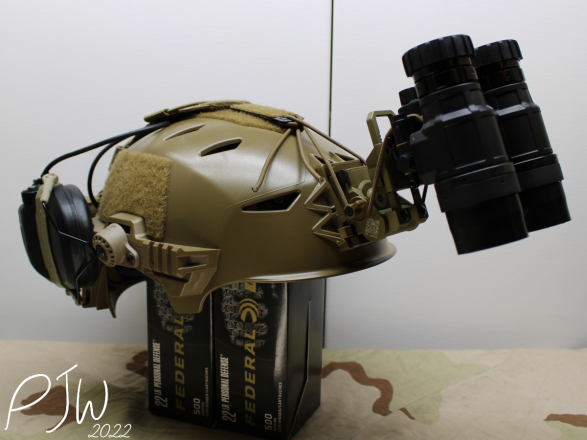 Now that we've got our helmet setup, how does it work for us?
Daytime Use
For daytime use, We need the helmet to be light, and comfortable for wearing for hours on end. I've worn the LTP on many a daytime shoot, and I can easily say that there is only one negative of it. That negative, is the helmet hair.
Aside from making me look like a doofus when I take it off, there are no downsides to the LTP for daytime use. It is light, comfortable, and doesn't impede my ability to shoot. The helmet doesn't loosen up on its own, and doesn't create hotspots on the head. The holes all over the helmet reduce weight, but also allow for a little bit of airflow. This is very much welcome on hot days. While not a review of the AMP, the helmet in conjunction with them is a great combo.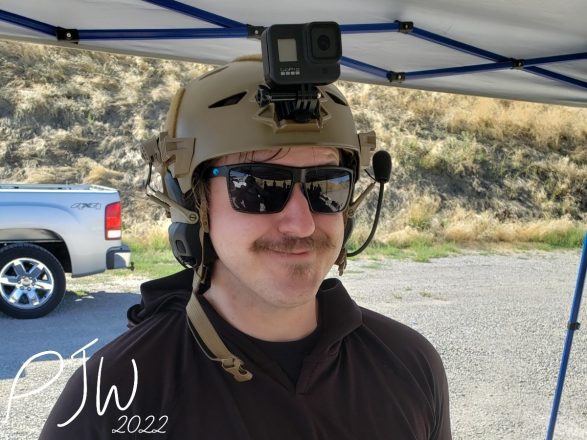 Like the song says, "At the end of every day, it becomes night, every little thing is gonna be alright." How well does the LTP do when using NVGs?
A Bump In The Night
The LTP still excels at night.
The Wilcox shroud holds an NVG arm well, and I've yet to have anything inadvertently fall off of the bracket. When using the helmet with my PVS-31s, the weight out front is substantial, but not massive. A counterweight is required to help keep the helmet firmly in place, but the suspension system helps immensely. The extra weight on the head will lead to fatigue more quickly, but even after 3-5 hours of use, I find it quite comfy.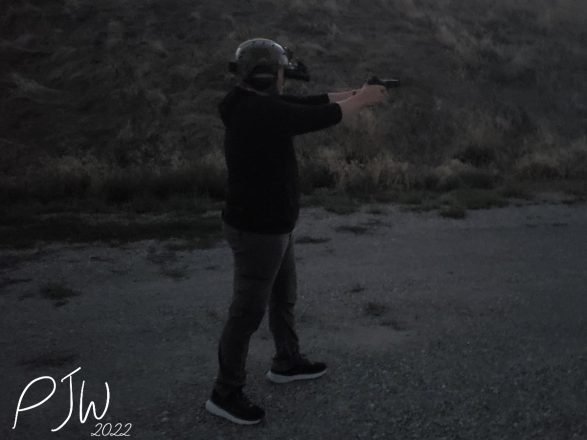 The amount of hook-and-loop is welcome too, as routing wires and attaching accessories is quite easy. In addition to that, the LTP has holes for attaching bungies, which are great to retain components too.
The 3.0 rails have space for you to mount a helmet light, even with using attached ear pro. I've used the TLR-1 and X300U-B, and both work well. Shorter lights will mount better, so keep that in mind.
All in all, I'm very happy with the EXFIL LTP.
The Verdict
I think that the Team Wendy EXFIL LTP is one of the best, (if not the best) bump helmets on the market. It has excellent features, great comfort, and is well made. However, it is pricey for a non-ballistic helmet.  The bump helmet market has been on an upswing in price, however the LTP offers enough features that I still find it to be a great buy. A lot of cheaper bumps will not have an NVG mount or rail system as nice as the LTP, and won't be as comfortable or adjustable. If you want a non-ballistic bump, I don't think you can go wrong with this one.