Kimber just announced their new conceal carry handgun, the R7 Mako. The R7 Mako is "Unlike Anything You've Seen From Kimber. Or Anyone Else." The new 12-round micro compact will also come with an extended 14 round magazine. You can purchase the R7 Mako optic ready to receive any optic that fits the Shield pattern RMSc footprint, or pre-installed with the Crimson Trace CTS-1500 Reflex Sight. The hooded ejection port will vent gasses and brass away from optic. It has a performance carry trigger, which promises to deliver "the kind of smooth, consistent, short pull and clean, crisp break you'd expect from a single-action handgun."
MSRP: Optic Ready $599, Optic Installed $799
Specifications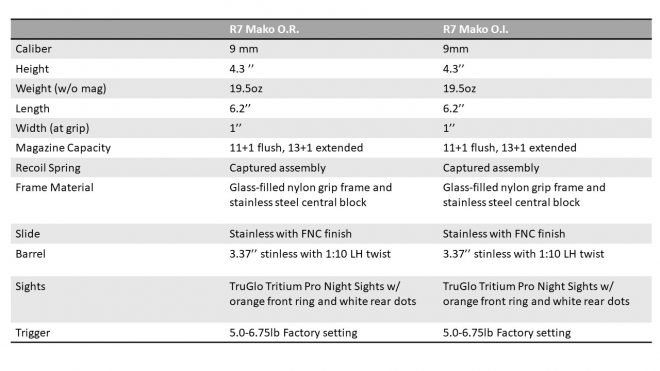 Kimber's new R7 Mako. 12- and 14-Round total capacity. Optics installed. The new Performance Carry Trigger™. It's a micro-compact, striker-fired gun like nothing you've ever handled. Discover everything that sets it apart at R7Mako.com.