Aimpoint announced their new ACRO P1 MRDS last year, but SHOT 2019 is the first time for many to actually try it out. I had the opportunity to shoot a Glock 17 with the ACRO P1 mounted, and it was really impressive.
Aimpoint ACRO P1 Impressions
First things first, the ACRO was not nearly as bulky as the pictures made me believe. The footprint was similar to that of an RMR, however, it still is bigger.
The 3.5 MOA dot was crisp, and the brightness adjust buttons were tactile. Battery life is an advertised 1 year, with a CR-1225.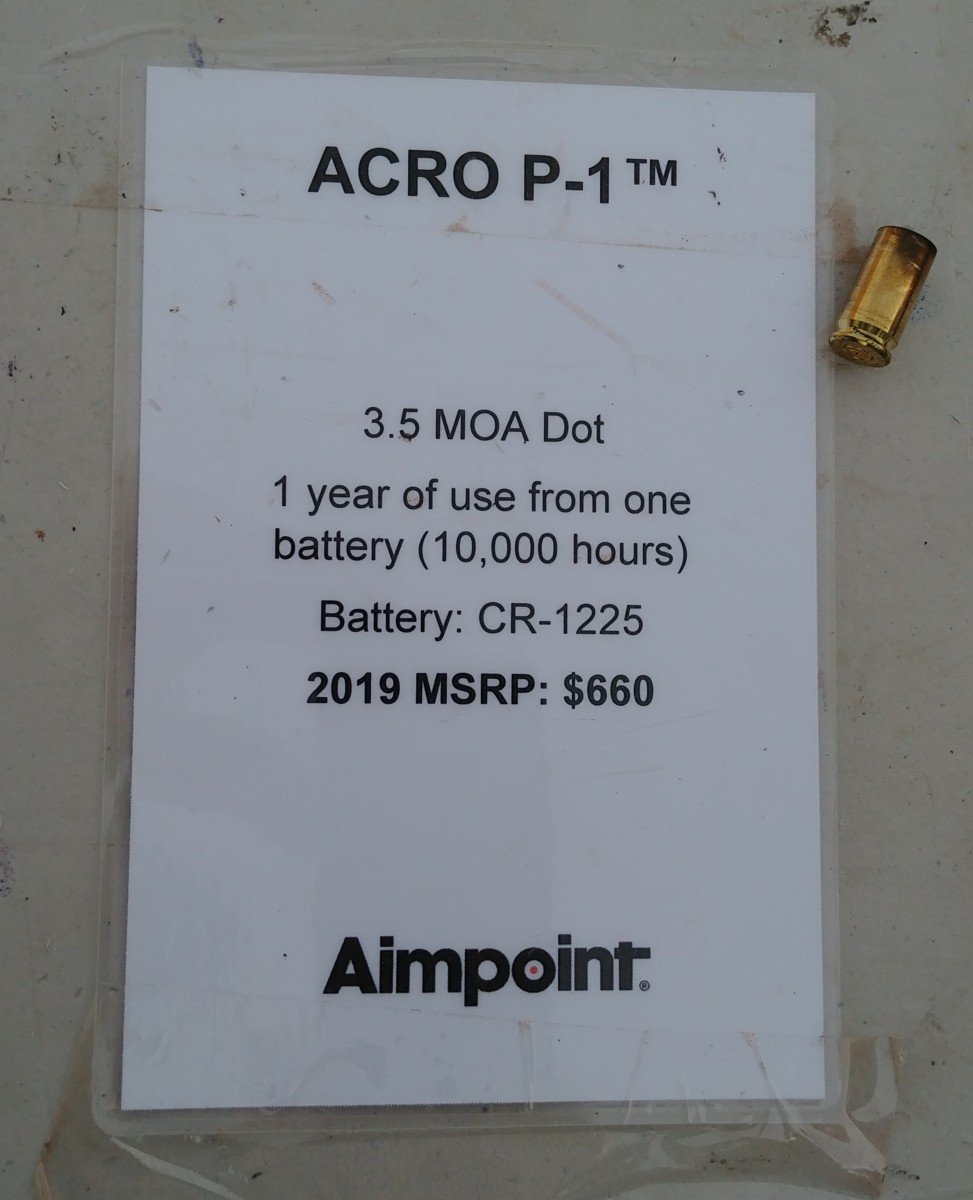 The ability to track the dot under recoil was the best thing that I took away from my time with the ACRO. I fired 20 rounds fairly quickly on a steel plate at 15 yards, without a single miss. I'm not the most experienced with MRDS, but the ACRO performed better for me than most other dots.
The ACRO P1 has an MSRP of $660. I'm looking forward to the ACRO as time progresses, as I think it will be here to stay for quite a while.