Daniel Defense is finally throwing their hat into the PDW game. The announcement of the DDM4PDW left SHOT Show 2020 attendees saying "took you long enough."
Daniel Defense DDM4PDW Details
The Daniel Defense DDM4PDW takes the quality rifles we all know and mates them with the .300Blackout we all love. Making the most out of its chambering, the guns feature 7 inch 1:7 twist barrels, focused on running subsonic ammunition. Muzzles are capped off with linear compensators on both versions. Users will be able to fit Daniel Defense's OEM suppressor as well.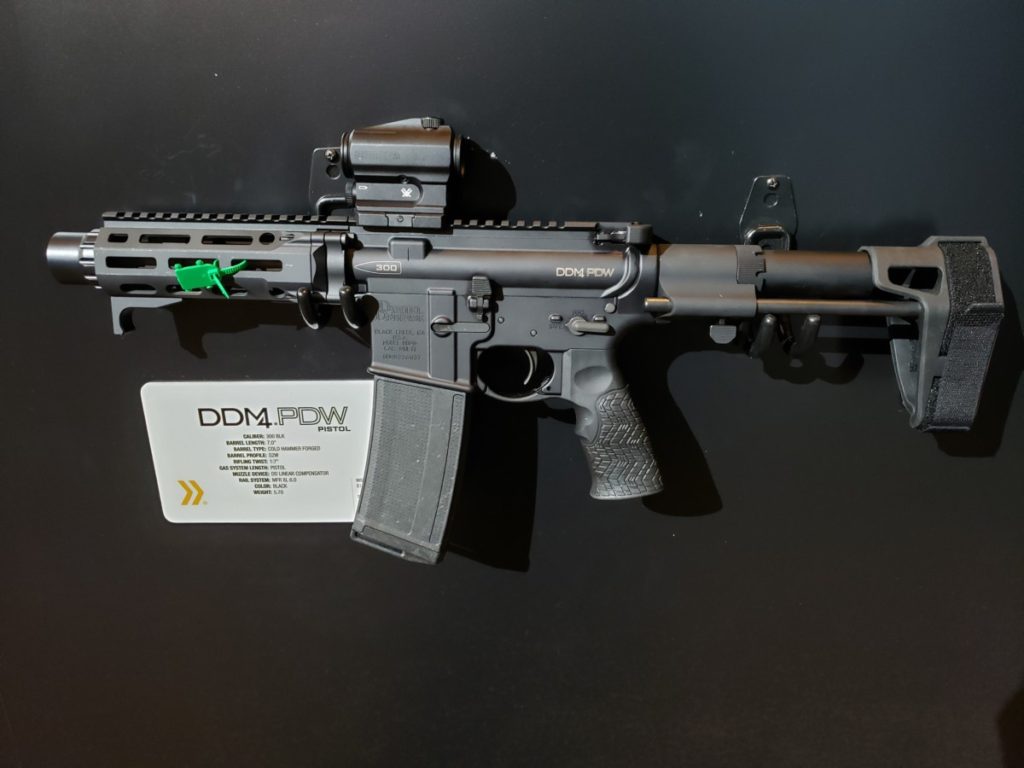 All guns will include updated ambidextrous safeties, enlarged ambidextrous charging handles, and enlarged bolt release levers. Daniel Defense is shipping all guns with Magpul PMags optimized for .300BLK. Rifle configurations feature Maxim Defense's CQB stock, with pistols being fit with Maxim's brace.
The Daniel Defense DDM4PDW has an MSRP of $1,865 for the pistol version, and $1,935 for the SBR. Both versions are shipping to distributors now. Expect to see guns available for purchase in February.
Affiliate Disclaimer: Firearm Rack is funded through direct donations and affiliate programs. Some links on FirearmRack.com are affiliate links. Using one of these links costs nothing extra, the retailer pays a percentage of the sale to Firearm Rack. Funding in this manner will assure that factual information is always first. If you would like our Amazon affiliate link or find more retailers on the Support Us page