New from DSG Arms is the Ranger Rack ammunition and accessory storage system. Designed to fit in the pocket of a car door, the Ranger Rack comes in two sizes to fit any vehicle.
DSG Arms' holsters and accessories connect the Ranger Rack using either their standard belt mount or screws for a secure hold. Pistol and rifle magazines, handcuffs, flashlights, shotshells--all things that can be used with this system. Those with no compatible gear need not fret, as DSG Arms provides pre-built Ranger Racks at $95 for the mini, and $135 for the standard size. DSG Arms also offers a model that bolts directly to the car door, called the Hardtail. Each mount comes in at $34 no matter what size or mounting solution is selected.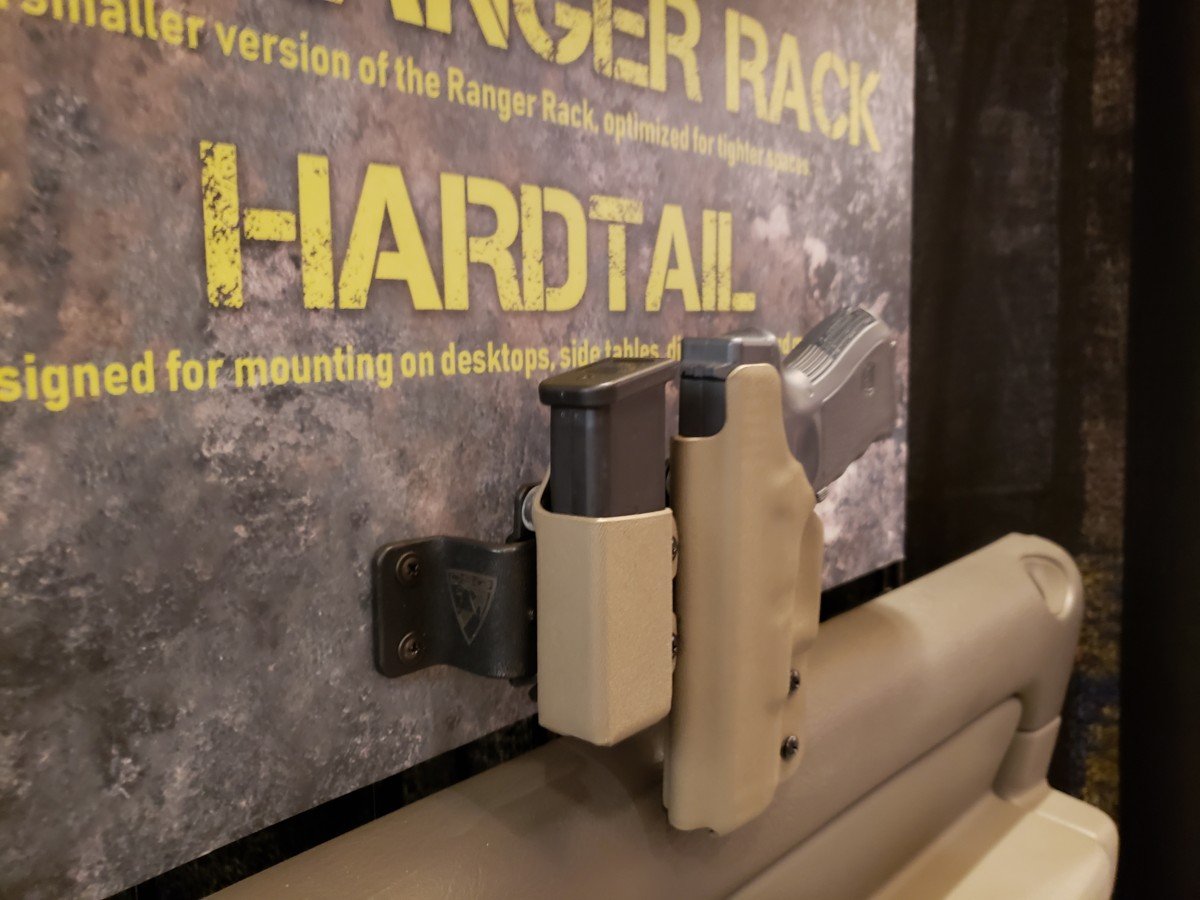 In addition to mounting accessories, users can also attach DSG Arm's D4 holster to their Ranger Rack. The D4 holster is available in light-bearing and plain options, supporting lights from Surefire, Streamlight, and Inforce. Each D4 holster is completely ambidextrous, and runs between $49 to $74.