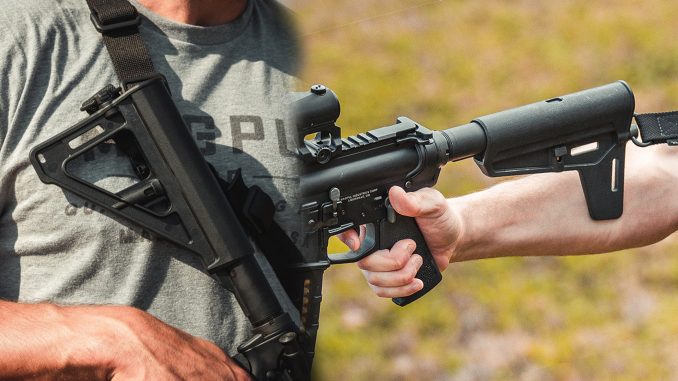 It might be easy to overlook, but the new Magpul Arm Brace changes everything ... from a political point of view. Sure, the new arm braces look suspiciously like the KAK Industries Shockwave brace, we can admit that. Looking past the design of the new arm braces, it might occur to you that the slightly generic arm braces are probably more impactful than you might think.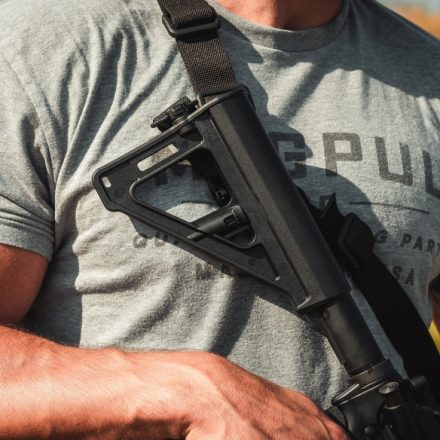 The Biden administration's unrelenting attacks on gun rights has taken clear aim at pistol stabilizing braces, or arm braces, alleging that they should be illegal due to being used by the shooter in Denver that cowardly took nine lives and injured 27. If you are a person who has critical thinking skills, it's obvious that regulating pistol braces isn't going to stop someone who has decided to commit murder from using one or even putting a stock on their pistol. Regardless of what the reality is, the push to regulate pistol braces is there.
The fact that pistol braces will come under fire is exactly why Magpul offering their own braces is a bigger deal than you realize. Relatively few companies have the political power to push back against infringements to the Second Amendment and you can bet your ass that Magpul is one of them.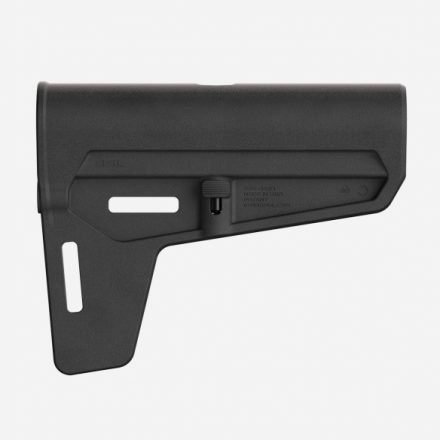 In recent years companies like KAK Industries and SB Tactical have run the pistol brace segment with a large market share, but they aren't industry heavyweights that have the bankroll to fight off a significant political attack on AR pistols or stabilizing braces.
SIG Sauer was the best bet of salvation that we had, but they have been silent in recent years when compared to the SIG Sauer of 2013-2014. It is hard to forget that time they fought back at the ATF's ruling that their MPX muzzle break was actually a suppressor ... even though it didn't make the MPX quieter.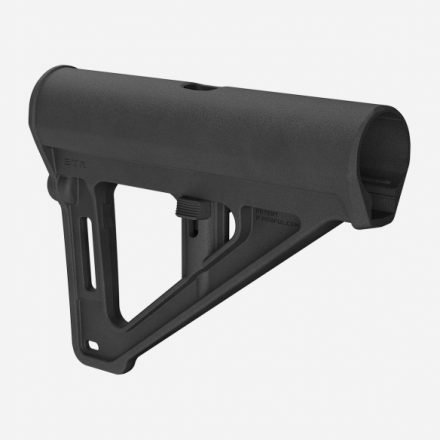 SIG was reasonably quiet during the last few attempts to regulate braces making Magpul's entry into the brace market something to really get excited about.
Magpul has a long history of gun rights advocacy; Duane Liptak served on the NRA board for several years, the Boulder Airlift successfully got thousands of standard capacity magazines in the hands of Colarado gun owners, relocated their HQ so that gun grabbing politicians didn't get to enjoy their tax dollars, and more recently worked with RECOIL to give free magazines to Vermont citizens before a ban on standard capacity mags was put in place.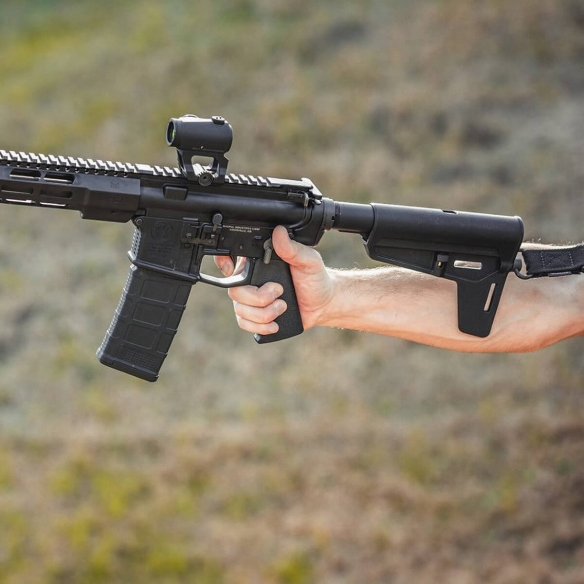 So, are the new Magpul Arm Braces good? I dunno yet, but I bet we will be just as impressed with the braces as we were with their MOE and CTR stocks. (MOE stock review)(Magpul CTR stock review) I am more hopeful about the future of pistol braces now that Magpul has more skin in the game, not that I think they would leave gun owners hanging in the wind.
Check out Magpul's BTR and BSL arm braces on the Magpul website if you want to learn more, they look pretty rad.