When my T.Rex Arms Sidecar repeatedly failed to retain my pistol, I knew it was time for a new holster. Seeing nothing but positive reviews, I chose the C-6 from NSR Tactical.
The NSR Tactical C-6 is a passive retention kydex holster, specifically for use with a weapon mounted light. It features adjustable retention and two flexible loops for mounting to the belt.
The attention to detail on the NSR Tactical C-6 is excellent. It sports beautifully melted edges with a mirror finish that make it stand out from every other kydex holster I've owned. There isn't a burr or sharp angle to be found.
The NSR Tactical C-6 is my first holster without a full-length sweat guard, opting for the standard body shield. This is also my last holster without a full-length sweat guard. The exposed rear sight would occasionally pull hair from my stomach, which does not happen with other holsters. I don't hold this against the C-6, as it may just be an issue with these sights.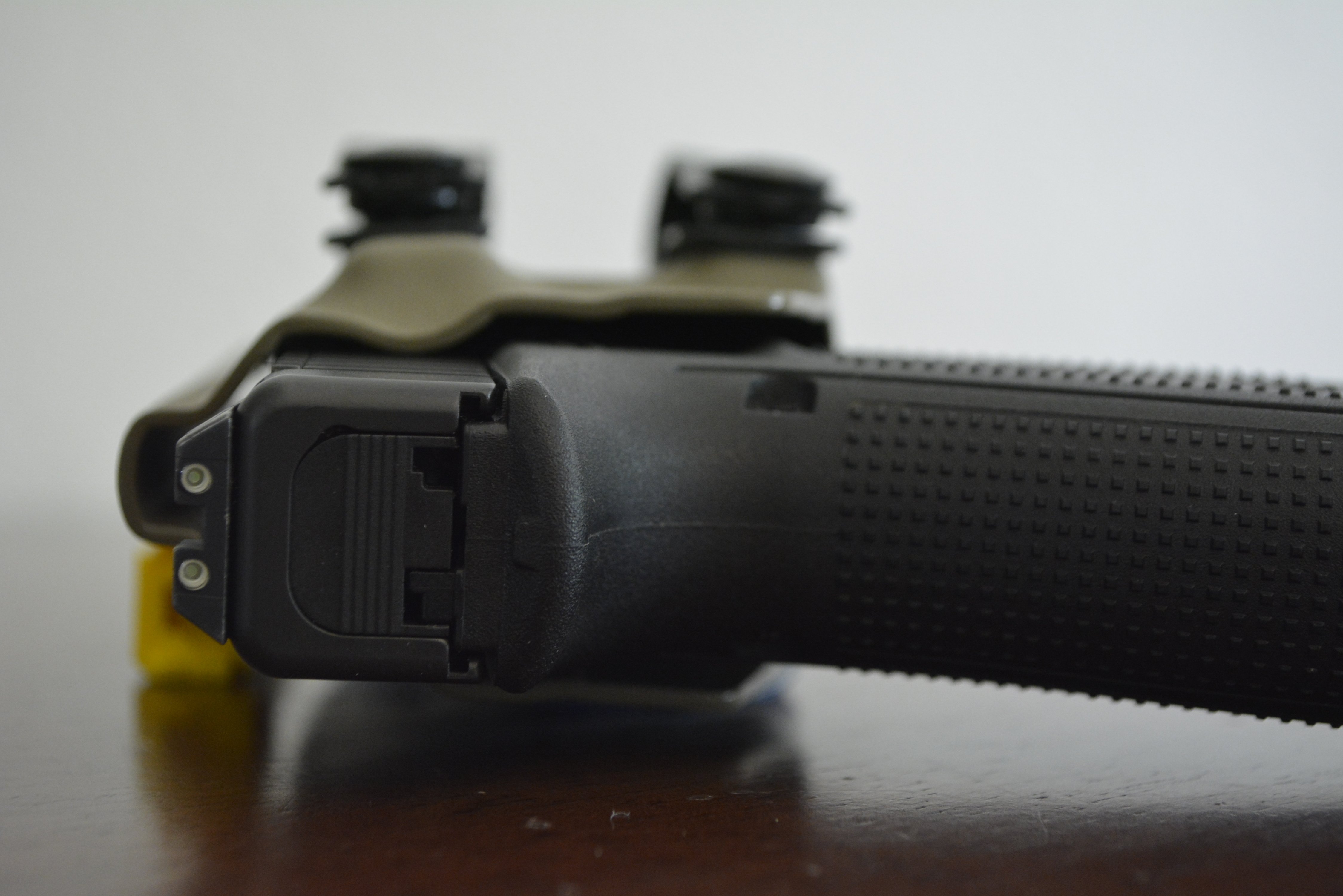 Shortfalls
For those wanting a full-length sweat guard, choose the "Yeager Cut" option, which will set you back an extra $15. This I do hold against NSR Tactical; I find it hard to believe that it costs them $15 for the extra square inch of kydex to make a sweat guard. This should be a standard option, no more than $5, or free.
Shooters looking for deeper concealment may be disappointed. NSR Tactical does not offer options for a claw or a wedge, and the C-6 has no space for the wearer to improvise a claw. Luckily there is plenty of room to mount a wedge. I use Melody Lauer's hack of velcroing a Dr. Scholl's heel insert to the holster. While not ideal, it certainly makes a noticeable increase in concealment with no decrease in comfort or draw speed.
A lack of consideration for deeper concealment is the biggest shortfall of the NSR Tactical C-6, and the primary reason I no longer use it. That being said, this holster is not specifically designed for appendix carry, so I can't fault it for not coming equipped with AIWB-centric components such as the wedge and claw.
Despite these shortcomings, the NSR Tactical C-6 is a good holster. Pull-the-Dot loops offer solid attachment to the wearer's belt. There is a single point of adjustment for cant, providing forward rotation for those carrying behind the hip. Retention is perfect from the factory, with no adjustments ever being necessary. Coming in at $84 before options, it sits firmly in the middle--price wise--of other class-leading holsters.
I may have moved on, but the NSR Tactical C-6 continues to be a solid option.
The NSR Tactical C-6 carries an MSRP of $70 and is available on Amazon.