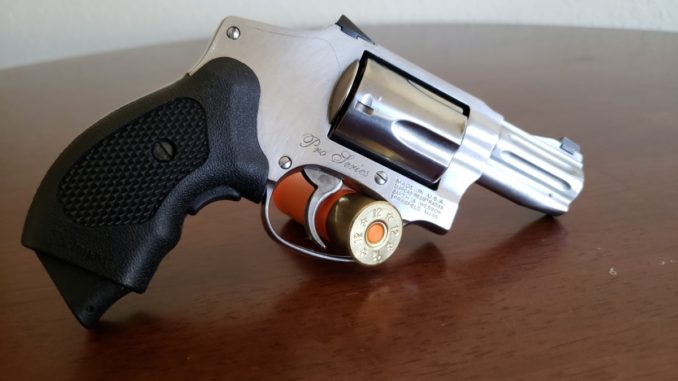 One of the main disadvantages of carrying a small handgun is how much more difficult they are to shoot when compared their full-size brethren. A good portion of this comes from shorter grips preventing shooters from getting a solid grasp on the gun. Generally, you are left to choose between shootability or concealability. Guardian Grips from Pachmayr try to offer the best of both worlds.
Gear used in this review:
All prices are current at the time of publication. Please click the link to see the most up to date pricing.
Great in Theory...
What sets Pachmayr's Guardian Grips apart from most revolver grips is their spring-loaded finger extension. The extension, normally concealed within the grip, springs downward when a button in the front strap is pressed down while acquiring a firing grip. When done, simply press the extension back inside the grips and go on your way.

...Meh in Execution
This is a fantastic idea but begins to fall apart in execution. The pinky extension of the Guardian Grip pays dividends when firing one handed, giving enough space for even the girthiest of fingers. When using a two-handed grip, my support hand ends up underneath the extension. This upward pressure causes the extension to slide back into the grip, essentially removing it from use.
During the three months, I carried with the Pachmayr Guardian Grips I experienced several accidental discharges. No, not the kind you're thinking of. The extension release button requires very little pressure to activate. Often when bending over, the button would hit my belt, causing the extension to pop out. While this doesn't reduce concealment by much, it does create an audible click. More than a few times this would happen and those around me would search for the source of the noise. If Pachmayr increased the pressure needed to depress the button, this would be a non-issue.
My final gripe with Pachmayr Guardian Grips is comfort. These leave a little more backstrap uncovered than the factory grips. While not a huge issue, I did notice more discomfort when firing where the additional bare metal hit my thumb.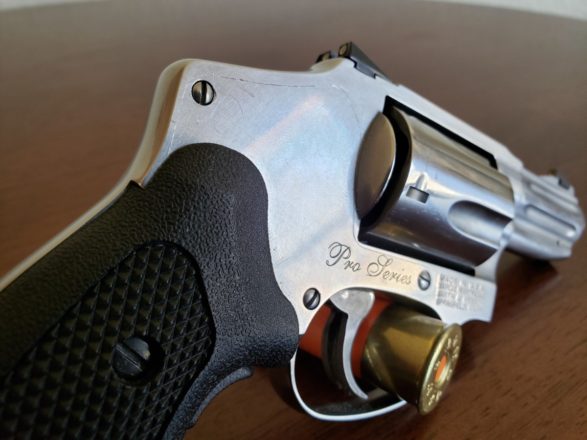 Final Thoughts
Overall, I think Pachmayr Guardian Grips are a decent product. Would I buy them again? Probably not. Would I stop someone from buying them? No. They won't get you killed in the streets, but they won't do much to save you either. Mine are getting swapped out for factory grips and will probably be lost to the parts bin.
The Pachmayr Guardian Grips were purchased at retail price by the author. 
Affiliate Disclaimer: Firearm Rack is funded through direct donations and affiliate programs. Some links on FirearmRack.com are affiliate links. Using one of these links costs nothing extra, the retailer pays a percentage of the sale to Firearm Rack. Funding in this manner will assure that factual information is always first. If you would like our Amazon affiliate link or find more retailers on the Support Us page