A major downside to being a revolver fan is living with largely outdated gear. Since polymer frame semiautos own the lions' share of the market, that is where most of the development goes. Despite the smaller market presence, a handful of companies are keeping the wheel gun alive. One such company is PHLster, and we are going to take a hard look at their offering in the PHLster City Special review.
Construction and Features
The PHLster City Special is a purpose made revolver holster. Available for both Smith & Wesson J-Frames with 2.125" barrels, and Ruger LCRs in 1.87" barrels across all calibers. For a complete list of compatibility, check out the product page on PHLster's website.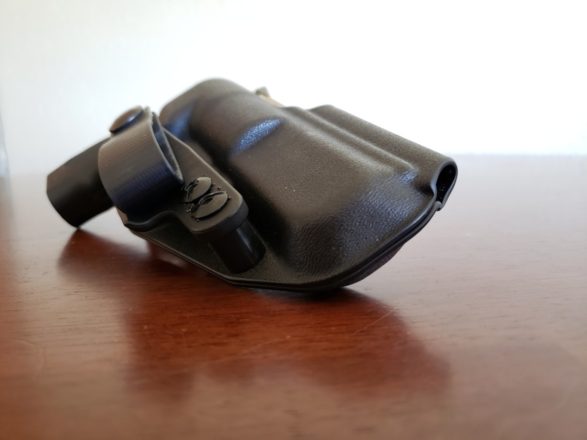 The City Special attaches via a single Pull-the-Dot loop, similar to other PHLster holsters. A TuckStrut is included to increase concealment. No wedge is molded into the holster, but plenty of room is available for users to add their own.
The holster is completely reversible. Users can adjust retention; mine was perfect on arrival but loosened over time. There are two places to adjust ride height, allowing for ultra-deep concealment or easier access to the gun. While there are no provisions for adjusting cant, my Tuck Strut rotates as it loosens, changing the cant of the holster.
The most interesting aspect of the City special is the Reload Cut. This is a portion cut out of the top of the holster to facilitate single-handed reloading. For a better explanation, check out this video from PHLster.
Carry Impressions
For the PHLster City Special review, I carried my S&W 640 Pro in the holster for two months I had no issues. The raised sides add comfort, keeping the bare metal off your skin when not wearing an undershirt. This extra protection can be especially helpful when carrying older blued guns.
The PHLster City Special retails for $79.99 at the time of this writing. This places it $20 higher than the Harry's Holsters Icon. Does the City Special have $20 worth of additional features? Honestly, that's up to the end user, as both have their advantages. The City Special seems to be a little more concealable with an additional aesthetic appeal. Though in the four months I carried the Icon I never once thought about swapping out for the PHLster until recently.
Both holsters are staying in my inventory, and I wouldn't hesitate to recommend either.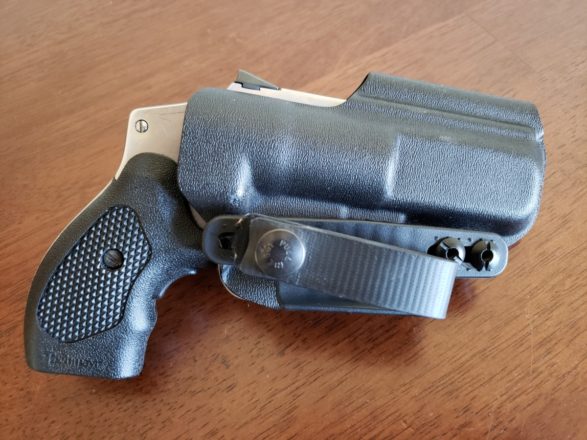 Affiliate Disclaimer: Firearm Rack is funded through direct donations and affiliate programs. Some links on FirearmRack.com are affiliate links. Using one of these links costs nothing extra, the retailer pays a percentage of the sale to Firearm Rack. Funding in this manner will assure that factual information is always first. If you would like our Amazon affiliate link or find more retailers on the Support Us page