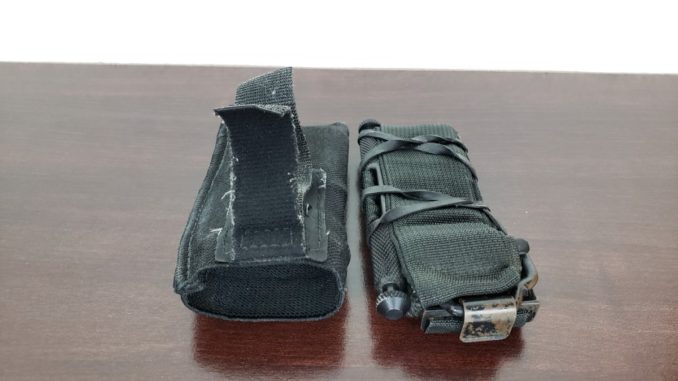 We love to focus on the guns and gear, from high speed Instagram Operators and former Snake Eaters, to the latest Top 5 Listicle. While I am responsible for more than my fair share of gun and gear content, I'd argue there may be something more important to keep on your person. Statistically speaking, we're much more likely to encounter a traffic accident than interpersonal violence, yet it's like pulling teeth to convince people to carry medical equipment. If you're carrying a spare magazine, but not tourniquet or hemostatic gauze, you need to reevaluate your setup.
The big question I see is "how do I carry this stuff?" Luckily we have a multitude of options. Ankle rigs, pocket carry, along with various OWB and IWB pouches make up the majority of the market. My first foray into the world of EDC tourniquets was with the Snake Eater Tactical IWB Rifle Mag Pouch.
Snake Eater Tactical IWB Rifle Mag Pouch Design
Designed for the discrete carry of a standard STANAG magazine, the Snake Eater Tactical IWB Rifle Mag Pouch is the perfect size to fit a SOFTT-W tourniquet from Tactical Medical Solutions. While the SOFTT-W is not as easy to apply as a CAT, its low profile makes it much more concealable. Made from an elastic material, the IWB Rifle Mag Pouch stretches to fit a multitude of items while being tight enough to retain your items during strenuous activity. The pouch is attached to the belt via a loop made from a double sided Velcro-like material.
Adjusting the SOFTT-W to fit in the IWB Rifle Mag Pouch takes only a few minutes. Simply fold your tourniquet, keeping the hardware facing out and the windlass on the opposite side of your gun if carrying AIWB. Apply some heavy duty rubber bands to keep the SOFTT-W properly folded, then insert the tourniquet into the pouch. You want the windlass away from your pistol to keep the slide or optic lens from getting scratched constantly. Ask me how I know.
Carrying the Pouch
I carried my example daily for 18 months, between the 11-12 o'clock position. Environments ranged from Las Vegas in Winter and Spring, Missouri across all seasons, central Texas and Florida in Spring, and more. I've been rock climbing, hiking, driving in excess of 13 hours, and sleeping with the Snake Eater Tactical IWB Rifle Mag Pouch on my person. The pouch keeps the tourniquet securely in place, but allows enough mobility for it to flex with your movements. Aside from the knurled windlass rubbing on a bare tummy during long days early on, which was rarely an issue, I experienced no discomfort while carrying the pouch. This is less obtrusive than your pistol or a spare magazine.
Being all nylon and similar materials, both the pouch and tourniquet do have the potential to absorb sweat. Be sure to allow your equipment time to dry out to prevent crotch rot or discomfort.
For removal of the SOFTT-W I recommend removing the Snake Eater Tactical pouch, then holding onto the belt loop while pulling the tourniquet out. You'll need to apply some force to remove the SOFTT-W, but it's not a challenge. This method will give you a solid purchase on both the tourniquet and the pouch, even in adverse conditions.
After about a year the Velcro on the belt loop had lost most of its bite. 18 Months in, and there is virtually no stick left. This seems to be roughly the average lifespan for daily use of the various Velcro products in my life, so I can't complain. Luckily the pouch stays firmly in place during normal wear, even without the belt loop in place.
Final Thoughts on the Snake Eater Tactical IWB Rifle Mag Pouch
Much like carrying a gun, I believe that AIWB is a superior way to keep medical equipment on your body. The Snake Eater Tactical IWB Rifle Mag Pouch is a cost effective and efficient way to conceal a tourniquet. If you're serious about saving life and limb, give one of these a look.
As an Aside
Whatever the decide to carry, don't forget to train. Medical gear us useless if used improperly, so I train medical skills at least once annually. This year I had a four hour block with Kerry Davis during Shooter Symposium. He runs Dark Angel Medical. They provide equipment, training, and consulting. See my thoughts on his class HERE
Affiliate Disclaimer: Firearm Rack is funded through direct donations and affiliate programs. Some links on FirearmRack.com are affiliate links. Using one of these links costs nothing extra, the retailer pays a percentage of the sale to Firearm Rack. Funding in this manner will assure that factual information is always first. If you would like our Amazon affiliate link or find more retailers on the Support Us page