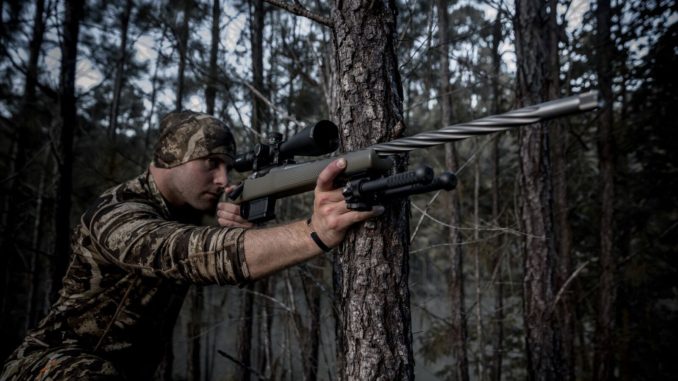 Some of the finest company in the outdoor/hunting market want you to know about the Hunting Essentials Giveaway.
There are only 2 days left in the Great Hunting Essentials Giveaway!
Regardless of what you hope to harvest in your hunt, quality outdoor equipment is always a plus. This contest gives you a chance at the most, highest quality hunting necessities you're likely to ever see in one place at one time, but you must enter by September 30th. 
Prizes include (but are not limited to) the following:
Seekins Precision HAVAK Pro Hunter in 6.5 Creedmoor (@seekinsprecision / facebook.com/SeekinsPrecision/)
Nightforce Optics SHV 4-14x50 Scope (@nightforce_optics / facebook.com/NightforceOptics/)
Q Half Nelson Suppressor provided by Shooting Surplus (@shootingsurplus / facebook.com/shootingsurplus/)
First Lite Hunting outdoor apparel (@firstlitehunting / facebook.com/firstlite/)
Insight Hunting Rifle Pack in Realtree camouflage pattern (@insightshunting / facebook.com/InSightsHunting/)
6.5 Creedmoor ammunition from Prime Ammunition (@primeammo / facebook.com/primeammo/)
Lightforce USA 140mm Handheld Spotlight (@/_lightforce / facebook.com/LightforceHQ/
Additional prizes have been provided by Accu-Shot, Emerson Knives, Offroad Retailer, Ozark Trail, and several others.
Register to win at the Great Hunting Essentials Giveaway page on Woobox; there is no purchase required to enter. You can find a complete list of all contest rules and regulations online here. *The Sponsor of this Sweepstakes is Lightforce Performance Lighting, LLC.  located at 336 Hazen Lane, Orofino, ID  83544, USA.