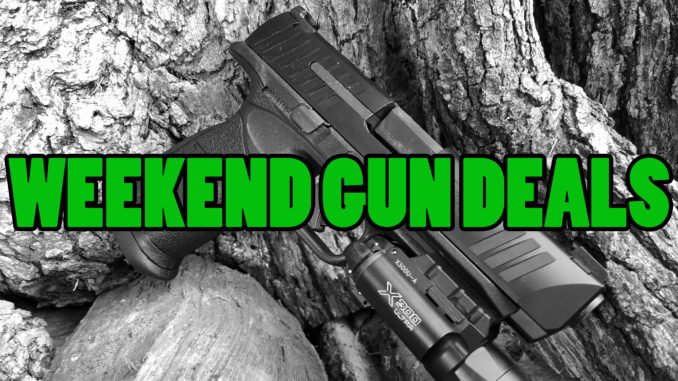 Today's weekend gun deals feature a stripped lower receiver from PSA and a pistol kit that allows you to build an AR for less than $300, some great deals on pistols, and some pretty low prices on Glock slides and 10/22 receivers. Of course, we found at least one ammo deal and the same SureFire deal from the last post is still something you should consider.
Please keep in mind that Firearm Rack is in no way endorsing these products, just making you aware that these deals exist. Where we do have experience with a product we will note or link that experience.
I know that the Remington RP9 got some pretty harsh reviews when it was introduced, but I don't think it is as bad of a gun as it was made out to be. I own one of these and haven't experienced any malfunctions in the 1,200 rounds I have through mine. It is adequately accurate, has been reliable, and is a locked breech handgun for less than three bills, I can't be mad at that.
Expect a full review of the Remington RP9 coming soon, it should be an interesting one.
On sale for $259.99 at Brownells with code M8Y, normally $321.99 plus shipping.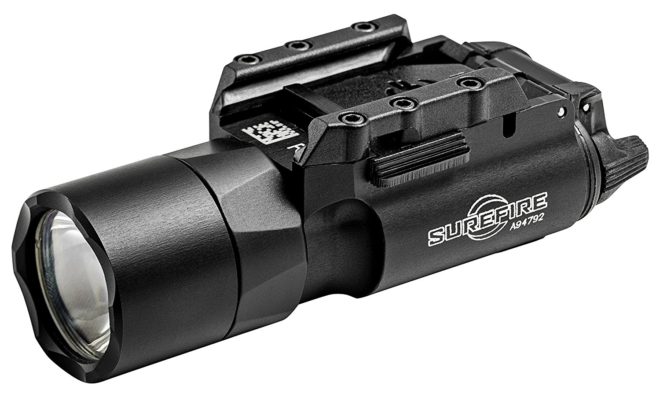 Yep, we are posting the SureFire X300U-A again. Just as a point of comparison, this Amazon listing makes buying a new SureFire light about the same cost as buying a used one on eBay with free shipping and is probably the lowest cost SureFire on the web.
While this is for the outgoing 600-lumen version of the light, it is still plenty serviceable. If you don't have a weapon light on your gun, get one ASAP. The fact that you can buy a SureFire X300 Ultra for a few dollars more than a Streamlight TLR-1 HL is just flat nuts. If you order this make sure to verify you have a real one before you throw the box away, See Daniel's post for more info on fake SureFire X300U lights.
On sale for $165 shipped with Prime on Amazon, normally $299.99.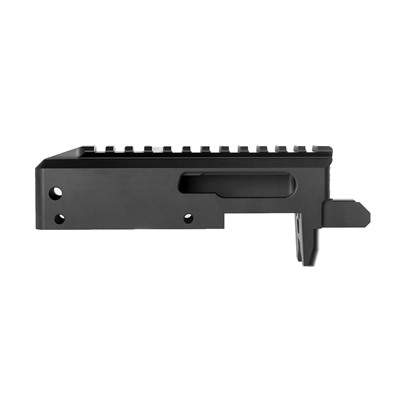 We got a chance to look at the Brownells BRN-22 during the 2018 NRA Annual Meetings in Dallas and were thoroughly impressed. The machine work was top notch and the receivers have a great feature set if you are looking to build up a custom 10/22 without buying a complete rifle that requires most of the parts to be discarded.
On sale for $69.99 shipped with code M7R at Brownells, normally $89.99 plus shipping.
If the railed version of the BRN-22 isn't your speed, take a look at this deal on the non-railed version for a few bucks less. This would be ideal for a build that you intend on using one of the many options of rear peep sights on your build.
On sale for $62.99 shipped with code M7R at Brownells, normally $79.99 plus shipping.
Palmetto State Armory has the Ruger LCP  priced extremely low yet again. This pistol would be a decent option if you are looking for a solid pocket carry gun or something for deep concealment. At $169 shipped I would be in for one if I hadn't bout one from my friend Yale.
On sale for $169.99 shipped at Palmetto State Army, normally $324.99 plus shipping.
These Brownells Glock slides are a pretty dang good value if you have a need to finish out a Polymer80 frame or just happen to have a spare full-size Glock frame on hand.
I have one of the non-window models like this one and was impressed when I hit 1,000 rounds out of the slide without a single malfunction. On top of that, the forward serrations are super useful, unlike other aftermarket slides on the market.
On sale for $149.99 shipped at Brownells with code NCS, normally $199.99 plus shipping.
If the non-window version of the Brownells Glock 17 slide isn't your jam, they also have a windowed version of the same iron sight slide priced exactly the same. Personally, I am not a fan of windows on slides with the SIG P320 X-Five being the exception to this rule, but if it is your thing, have at it friend.
I can't comment as to how reliable this slide is versus the non-windowed version, but I would suspect that it is on par.
On sale for $149.99 shipped at Brownells with code NCS, normally $199.99 plus shipping.
The Winchester 9mm NATO load is one of my personal favorites. It is a bit hotter than your standard 124-grain 9mm load and runs a comp more efficiently than standard FMJ ammo. If I have a choice between a NATO spec 9mm load and standard 115 or 124-grain 9mm, I will always choose the NATO spec stuff for that increased bullet velocity and the extra gasses it creates.
On sale for $179.80 shipped at Palmetto State Armory, normally $259.80 plus shipping.
This is a pretty solid deal on a complete lower considering the Magpul ACS stock will run you $85 on its own.
On sale for $159.99 shipped at Palmetto State Armory, normally $349.99 plus shipping.
If you don't have a spare AR lower laying around, are you even a gun guy? At $39.99 shipped for something that isn't an Anderson, why the hell not? This would make a great partner for the next couple of deals we found or to have on hand for whatever reason.
I have several PSA lowers that I have built into different range toy rifles and enjoy quite a lot.
On sale for $39.99 shipped at Palmetto State Armory, normally $119.99 plus shipping.
You know that lower that we just showed you? That would be perfect for putting a pistol together for a total cost of only $299.98. We really are in the golden age of ARs when you can slap a pistol build together for about the cost of a case of ammo!
On sale for $259.99 shipped at Palmetto State Armory, normally $509.99 plus shipping.
If you are in the mood for a green pistol, here you go. Again, total cost with the lower we showed you above would be $299.98.
On sale for $259.99 shipped at Palmetto State Armory, normally $509.99 plus shipping.
Disclaimer: The links above are affiliate links that fund the operation of this website and the Firearm Rack YouTube channel. Using the above links to purchase something does not cost you anything extra but the retailer does pay a small affiliate fee to Firearm Rack for the referral. If you would like our Amazon affiliate link click here or you can find a list of all of our affiliate links as well as other ways to support Firearm Rack by visiting the Support Us page.