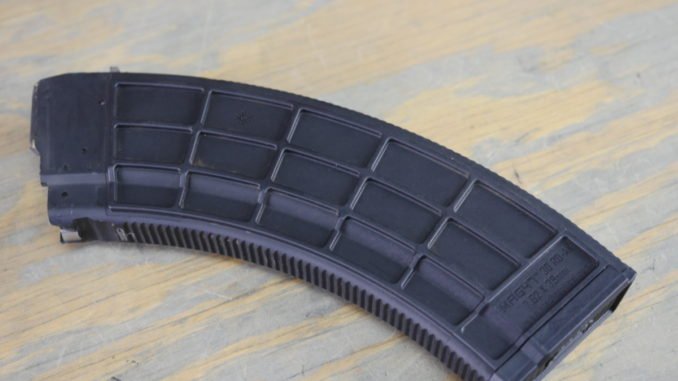 In a surprising development, Tango Down has licensed their AK mag design to XTech Tactical. If you aren't familiar with industry newcomer XTech, they make the MAG47 AK mag, pistol magazines, and even AR pistol grips.
If you have been paying attention to the news in the AK world recently, you know that Century International Arms has filed a suit against XTech Tactical for a perceived violation of trade dress. XTech has now revealed that they have licensed the magazine design from the designer of the original US Palm magazine.
While we won't comment on who is right or wrong in this particular case, I am hopeful this new information puts this soap opera style legal drama to bed and we can all get back to enjoying gun stuff. This type of squabble is becoming all too common, often over something that the accusing company had or has no legal right to.
Look for a review of the MAG47 soon.
Find more info about XTech Tactical on their website.
More from XTech Tactical:
XTech Tactical, an innovative firearms accessory manufacture based in Mesa, AZ announces the
company has reached terms with Tango Down on a licensing deal. Here is the background of the
licensed technology:

Around 2002, Tango Down released its AR/M4 ARC Magazine which featured a waffle pattern on its
side walls and tread patterns on its front and rear. There were never any patents related to the
features. That product continues to be sold today, and it is one of the strongest magazines available
for the AR/M4 platform.

Around 2008, Tango Down designed and developed an AK magazine using the same waffle and
tread features present on its ARC magazine. Due to the erroneous claims made by Century Arms
against XTech Tactical in their common law trade dress lawsuit, XTech Tactical is announcing that it
has licensed the rights to all IP related to the AK magazine formally known as the US palm AK30,
from Tango Down. Tango Down designed the magazine and has never sold the design to any party
including US Palm.

XTech Tactical does not require these rights or any rights from an outside party for its MAG47.
"Tango Down has been a strong ally to our company, and we are very thankful for their cooperation
during this time!" stated Jeremy Deadman, XTech Tactical's Director of Sales and Marketing.

Century Arms has stated it acquired US Palm in March of 2018 after signing a terms sheet with US
Palm's owners in January of 2018. Century Arms previously had filed trademark applications on the
US Palm name and logo in August of 2017. In September of 2018, Century Arms filed and
announced its first lawsuit against XTech Tactical, which was voluntarily dismissed by Century Arms.

Surprising to XTech Tactical, Century Arms then refiled in Arizona adding an AK Grip for which
XTech Tactical is solely one of several dealers. Century Arms also added one of XTech Tactical's
owners as a defendant. This second suit is still active in Arizona.

XTech Tactical will be releasing several new products leading up to and at SHOT Show 2019 at its
booth #4169. "We are believers in a free market that welcomes innovation and encourages fair
competition. We will stay true to our core mission of listening to our customers, offering great
customer service, and bringing innovation to the market. We could not be more excited for this
year's SHOT Show!" stated Deadman.