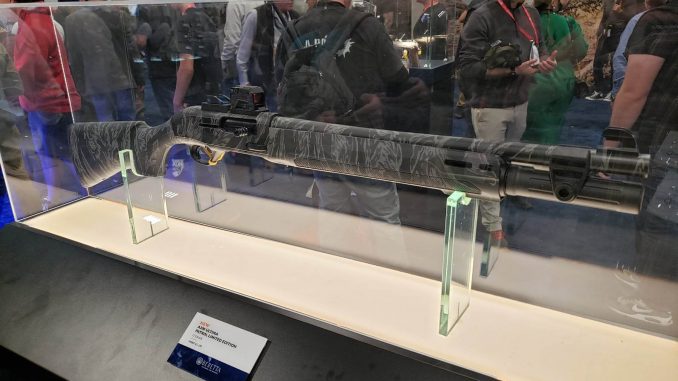 We stopped by the Beretta booth during SHOT Show 2023. Check out the details below on their latest products.
80X Cheetah
The 80X Cheetah is Beretta's latest pistol, and the reintroduction of the Cheetah series. For those unaware, the Cheetah is a straight blowback, DA/SA pistol chambered in 380ACP. The double column magazine allows for a sizeable 13+1 capacity, and the shorter round provides a reduced grip circumference. This in turn allows smaller handed shooters to acquire a proper firing grip, not often found with double column magazines.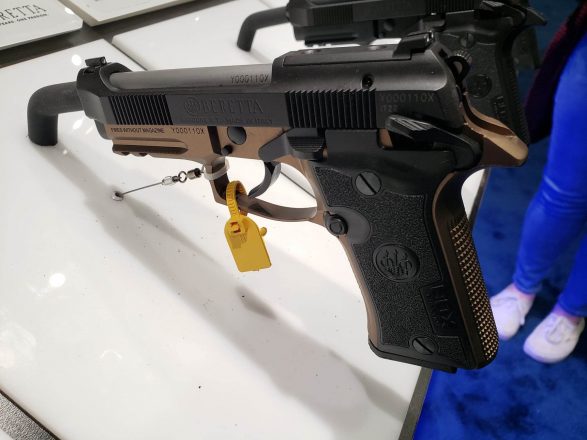 This new version brings the Cheetah into the 21st century with some serious modernizations. The first change is the addition of a 1913 accessory rail on the dust cover for use with lights and lasers. Despite being a DA/SA gun, you are not purely limited to that function. With a multi-position safety lever, shooters have the ability to carry cocked and locked, much like a 1911, keeping the lever in the up position. Press the safety lever up further to decock the pistol, returning it to double action, and then choose between safety on or off for hammer down carry. Much like the Cheeta's of yesteryear, the safety is frame mounted, and is positioned excellently, again like a 1911.
One of the most interesting aspects of the pistol is the factory optics mount. Beretta has opted for a plate system, with four options to accommodate common optics such as the RMSc, Holosun K-series, and more. Front sights are dovetailed into the slide, and are a proprietary front post. Rear sights are part of the optics cover plate, and are included with certain plate and optic combinations. Beretta is working with ANR Designs, PHLster, Dark Star Gear, and Henry to bring holsters to the market.
MSRP on the Beretta 80X Cheetah starts at $799. The guns will be available in late March to early April.
Beretta A300 Ultima Patrol
The new A300 Ultima Patrol brings a more budget friendly option to Beretta's defensive shotgun catalog. This is a 12 gauge, semiautomatic, duty style shotgun featuring a 3 inch chamber. Ghost ring sights come standard, with the receiver being topped off with a picatinny rail for mounting optics. The polymer handguard features MLOK slots at the 3/6/9 o'clock positions for the addition of weapon lights, sling mounts, and more. Some variants of the A300 Ultima Patrol will feature interchangeable chokes, while others will be a fixed cylinder bore.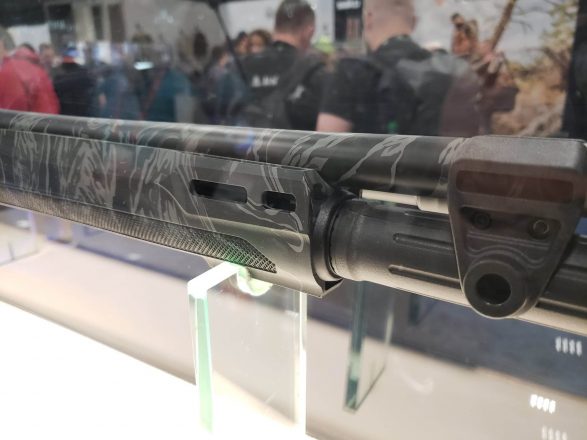 MSRP on the Beretta A300 Ultima Patrol is $1099 for black and grey variants, and $1,199 for the tiger stripe version.