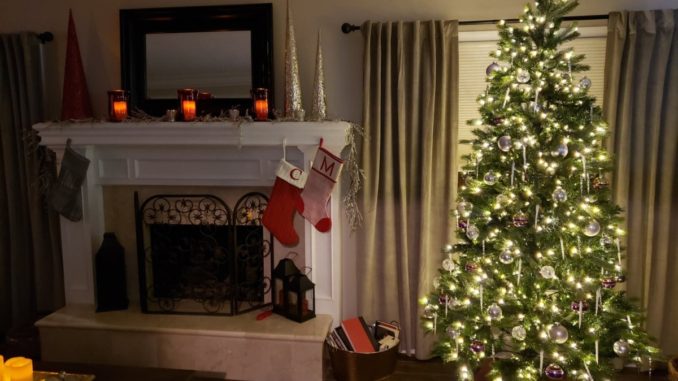 Christmas is just around the corner and everyone is doing their last minute shopping. Maybe you have a gun owner in your life, but aren't well versed in the community yourself and can't decide what to buy. Or maybe you've been extra good this year and have earned yourself another present with your name on it. Either way, you need to find a quality gift. We've compiled our 2019 Holiday Gift Guide so you don't have to slog through the crap pedaled by other places. For the thriftier among us, check out our paired Stocking Stuffer guide for gifts below $30!
Training
All the gear and guns in the world are virtually useless if you can't effectively operate them. There are more trainers around right now than you can shake a stick at, and sifting through the quality and crap can be a daunting task. Luckily, you have us! We've taken more than our fair share of classes, and have several After Action Reports to help you see what's right for you. Below are some of the trainers we recommend. Don't see the one you're considering? Check out our Discord to speak directly with the community to find your answer. If you're carrying a gun, you should know how to properly use it, otherwise your next Christmas may be spent in a concrete cell!
Shot Timer
Drills that measure both your speed and accuracy are critical to your development as a shooter. While there are plenty of free apps out there that try to replicate shot timers, nothing beats the real thing. Our favorite is the Pocket Pro II. You can even use these to time how fast your family opens up their Christmas presents!
MantisX
Training classes, competition, and dry fire are all great ways to improve your skills as a shooter. The latter option is by far the most economical, but with how little feedback you receive, it's easy to lose interest and become complacent. The MantisX series of dry fire trainers helps to not only keep you engaged, but provide you with more precise feedback with each repetition. Like a miniature coach attached to your gun, the MantisX provides data on your timing, alignment, and more, with multiple models being suited to specific tasks. Check out the MantisX series if you're wanting to improve your dry practice.
Peltor TAC 500
Protecting your hearing is critical, especially around firearms. Tinnitus is no fun, and permanent hearing loss can be devastating. While stopping loud noise is important, being able to hear what's going on around you is critical as well. Electronic hearing protection like the Peltor TAC 500 amplifies subtle noises such as voices while dampening the blast from firearms and more. Never again will you be shouting "WHAT?!?!" on the range. Spoiler alert: these will not filter out Christmas carols.
Optics
Romeo5
Pistol Mounted Optics
Magpul Tejas Belt
You wouldn't believe how much of a difference a good belt makes for concealment. Normal belts fold over or flop your gun out from the weight. This is not the case with the Magpul Tejas. Made of bullhide leather and an inner rubberized liner, the Tejas is both functional and fashionable. I have worn mine daily for over 3 years both at work and in training, and it still looks nearly as good as the day I bought it. I suggest buying two; one for your extra Christmas weight, and one for the rest of the year.
Good Holsters
Raven Concealment Perun
Tenicor
Harry's
Phlster
Magazines
XTech Tactical
Torkmag
Guns
PCCs
Brownells Retro guns
Charity!
Donate to Firearm Rack's Patreon to help keep us alive! Believe it or not, none of us are pulling a paycheck from writing for Firearm Rack. Our firearms, range time, ammunition, and more is almost entirely out of pocket except where noted, which adds up quickly. Simply maintaining the website, Youtube channel, our Discord server, and laying groundwork for future endeavors is more than enough work for a fulltime job, on top of our careers and personal lives. As little as a dollar a month helps to keep the lights on and relieves some of the stress involved with continuing to bring you quality, shill free, content. Spread a little Christmas joy from your family to ours.
Affiliate Disclaimer: Firearm Rack is funded through direct donations and affiliate programs. Some links on FirearmRack.com are affiliate links. Using one of these links costs nothing extra, the retailer pays a percentage of the sale to Firearm Rack. Funding in this manner will assure that factual information is always first. If you would like our Amazon affiliate link or find more retailers on the Support Us page