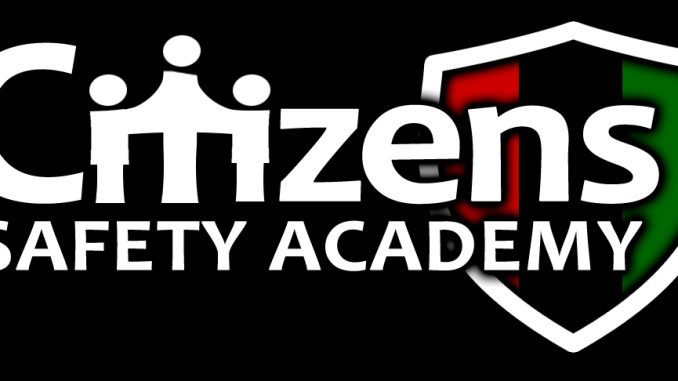 Over the past several years I have attended a variety of instructor development courses, firearms related and otherwise. During this time, many instructors have suggested acting as an assistant to others. Despite this, most have done little to explain what that apprenticeship looks like. Being already familiar with the crew at Citizens Safety Academy (CSA), I was instantly intrigued when they announced their Effective Assistant Instructor (AI) webinar. This is the first course I know of that is focused specifically on the assistant position. With this in mind, how does it compare to typical instructor development courses?
Overview of Citizens Safety Academy Effective Assistant Instructor Webinar
The Citizens Safety Academy Effective Assistant Instructor webinar is an entirely virtual lecture. Broken into three parts, CSA covers the role of an AI in the classroom, as well as on the range. This takes place over the course of about six, self paced hours. Students purchase the lecture through CSA's website, then are granted access to the material in its entirety. Once purchased, students are free to jump back and forth throughout the material, though moving in order is certainly your best option. Tiffany Johnson and Aqil Qadir take turns leading the instruction, with volunteers participating in various roleplaying exercises.
Part 1: Assistant Instructors in the Classroom
Part one covers the roles of the AI inside the classroom. As part of this, Tiffany and Aqil provide their definition of an assistant instructor, then explain the differences between the position, lead instructors, and coaches. Next we move into the goals of an AI, which help to shape the entire presentation. From here the topic turns to the Four C's; Communication, Coverage, Choreography, and Control. The Four C's are the major bullet points we'll cover throughout this webinar series, each critical to the success of class. A few examples from this segment include triaging time, and aiding students with special needs such as language barriers or literacy issues. Tiffany also covers administrative functions such as records management, handling waivers, and more.
Towards the end of Part 1, we recap the Four C's, along with our goals as assistant instructors. A Q&A session closes out the evening.
Part 2: Assistant Instructors on the Range
Part two of the Effective Assistant Instructor Webinar begins with a refresher on the Four C's, along with the roles of an AI. For this segment we focus on assistant instructor roles and duties on the life fire range. Each "C" is broken down individually, along with how they all come together to form a cohesive plan for success. We cover verbal and non-verbal communication, ingress and egress of the range, watching for potential safety violations and how to constructively mitigate those issues, and more. Safety is the major focus here, as guns will likely be in play. Even something as simple as effective resting positions for students is covered, helping to avoid fatigue, both physically and mentally.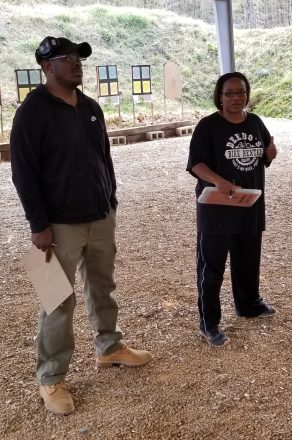 Part two wraps up with a review of the Four C's, along with the goals of an assistant instructor.
Part 3: Practical Exercises for Assistant Instructors
The final part of this webinar series is a change of pace from the previous two segments. Instead of being more lecture focused, this section is primarily practical exercises. Tiffany and Aqil present photos and scenarios for volunteers to analyze for problems. Feedback is applied by the CSA crew, along with additional input from those in the audience. The Four C's (Communication, Coverage, Choreography, and Control) are emphasized here, reiterating the learning from prior segments of class. Afterwards we cover a variety of helpful forms and services to streamline not only classroom and time, but also administrative functions.
Final Thoughts on Citizens Safety Academy Effective Assistant Instructor Webinar
I cannot give this course higher praise. If you are an instructor, assistant, or find yourself teaching in connection to firearms, you owe it to yourself to take this course.  To date, I have yet to find a course that actually teaches you how to effectively teach like this one does. From the management of students, to improving the physical flow of the classroom, records management, and more, you likely won't find a class with more bang for your buck.
The Effective Assistant Instructor Webinar costs $75 as of the time of this writing. You can sign up on the Citizens Safety Academy website >>HERE<<