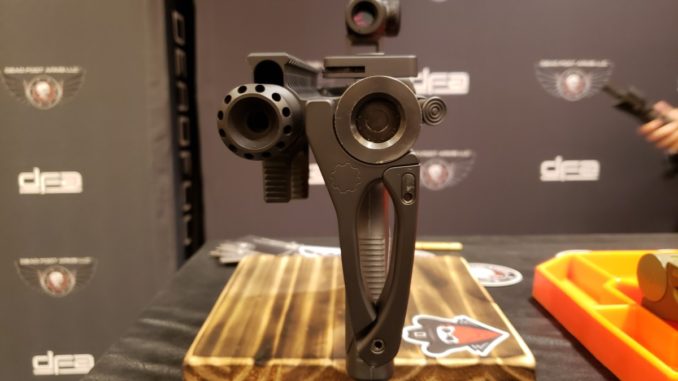 Deadfoot Arms was one of the first booths I stopped at during SHOW Shot 2020. Their latest design is the Subcompact Weapon, or SEW. This takes the folding design of the FoldAR (covered last year), and further reduces the footprint.
One of the biggest complaints with the FoldAR was the substantially increased width of the rifle when folded, and the requirement for a proprietary bolt carrier group (BCG). Deadfoot Arms took this to heart and worked out a solution. The SEW features a bufferless dual recoil spring, which substantially reduces the length of the buffer tube. This, in combination with the telescoping Gearhead Works Tailhook brace, essentially reduces the folded width of the rifle by 1/3. The cherry on top of this is the ability to use a standard BCG with the new recoil system, further reducing proprietary parts.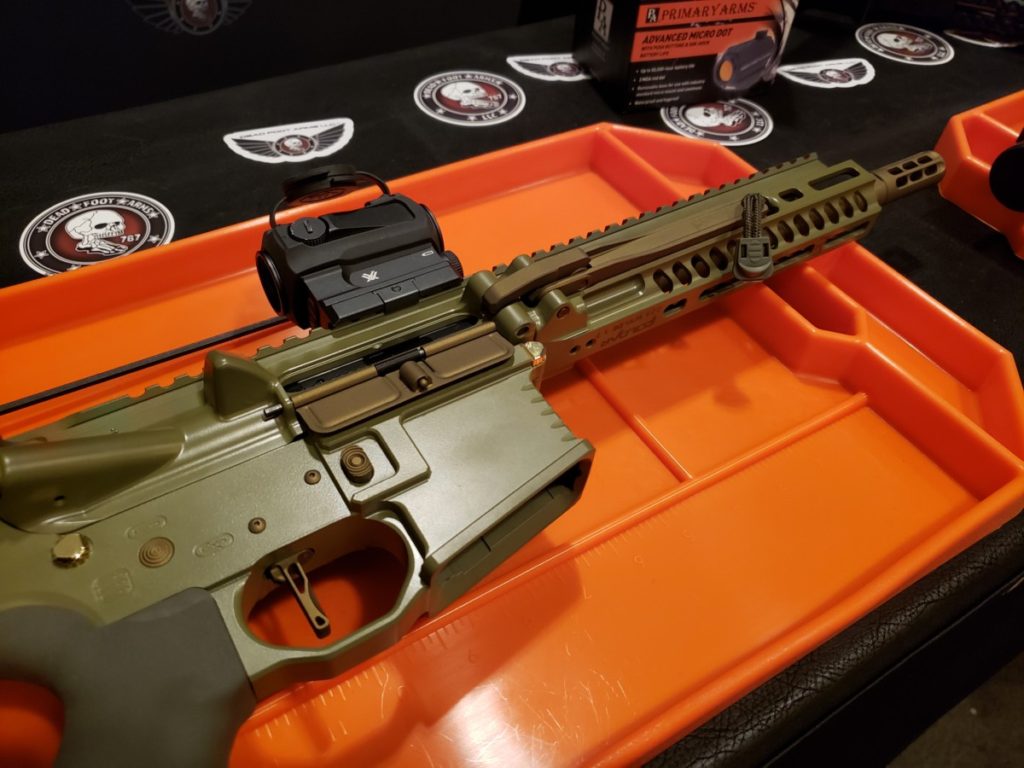 Other upgrades include a pull tab on the takedown lever of the upper receiver for greater leverage. A magnet has been added to the upper receiver to help retain the barrel when folded.
Deadfoot Arms is offering both their folding uppers and bufferless lowers as separate items for purchase. The upper has an MSRP of $1,000, with the bufferless recoil system running about $580. Deadfoot offers a package deal for $1,500, with the shooter providing a lower receiver.
Affiliate Disclaimer: Firearm Rack is funded through direct donations and affiliate programs. Some links on FirearmRack.com are affiliate links. Using one of these links costs nothing extra, the retailer pays a percentage of the sale to Firearm Rack. Funding in this manner will assure that factual information is always first. If you would like our Amazon affiliate link or find more retailers on the Support Us page