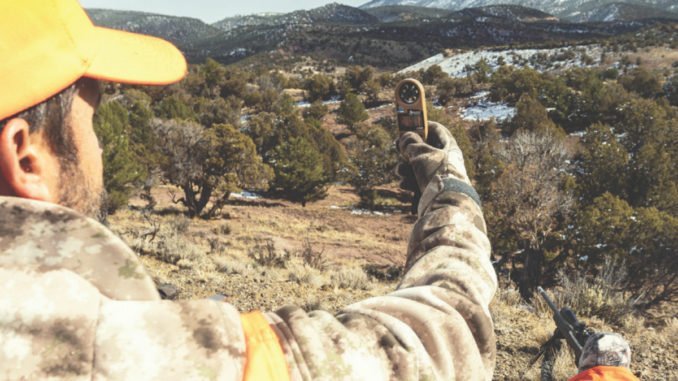 Previously Kestrel weather meters have been pretty costly, so much so that they are pretty much out of most shooter's budgets. The new entry-level Kestrel 2700 aims to change that by offering beginner long-range shooters a solid weather meter at under $180.
Even though the entry-level Kestrel comes in at $220 below the price of the next lowest price Kestrel you still get a very functional piece of kit. As best as I can tell the 2700 has everything a new shooter needs, and nothing they don't. Sure one of the higher-end models is more feature-packed, but there is nothing wrong with upgrading at a later date.
The Kestrel 2700 carries an MSRP of $179 and is available for pre-order on the Natchez site. You can find more information about the entire Kestrel product line on the Kestrel Instruments website.
More from Kestrel on the entry-level Kestrel:
Kestrel Ballistics, the leading brand in rugged American-built weather meters and long-range shooting accessories, announces the release of the Kestrel 2700 Ballistics Weather Meter. Simple to use and designed for single-gun, single-target operation, the 2700 is a highly capable standalone field device ideal for beginner long-range shooters and hunters seeking to push out farther.

The 2700 provides all the critical data you need for fast, precise shooting solutions at the range or on the hunt. A back to basics approach with powerful and effective results, the Kestrel 2700 ($179) offers an easy-to-use and budget-friendly alternative with this combination weather meter + ballistics calculator. With superior all-weather durability, easily readable in bright and low light conditions, and a longer battery life – the Kestrel 2700 will outlast your phone in the field every time when it comes to performance and endurance.

How It Works

It's Load & Go convenience with the 2700:

Set Up: Personalize the Gun Profile for your specific rifle and round using the free LiNK Ballistics app, load it into the 2700, then leave your phone at home for this standalone field tool
Capture : At the shooting location -- Quickly capture real-time, onsite wind and environmental conditions with just a few button presses
Range & Hit: Enter target distance for automatically updated accurate firing solutions –rely on accurate data for dead-on aim at long-distance shots

Key Features

Accurate Environmentals – Measures wind speed, wind direction, altitude, and temperature
G1/G7 Applied Ballistics® Solver – Extensive library of lab-tested bullet data for extreme accuracy out to 875 yds
Customizable Shooting Solutions - Ballistics data specific to your rifle, bullet, and scope
User-Friendly – Simple 3 button operation, Easy Mode helps you get started with step-by-step guidance for new users
Simple Target Display - Easily view the elevation and windage solutions for your shot
Rugged, All-Weather Durability – IP-67 Waterproof, MIL-STD-810 drop-tested, long life battery, and 5-Year Warranty, and no bulky phone case required
Protective Slip-On Cover – Rigid cover slides over the entire unit for added durability
Affiliate Disclaimer: Firearm Rack is funded through direct donations and affiliate programs. Some links on FirearmRack.com are affiliate links. Using one of these links costs nothing extra, the retailer pays a percentage of the sale to Firearm Rack. Funding in this manner will assure that factual information is always first. If you would like our Amazon affiliate link or find more retailers on the Support Us page