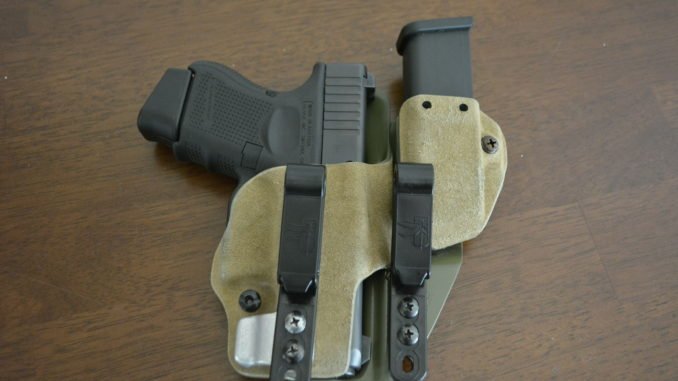 When I got my conceal carry permit almost four years ago I knew I was going to need a good holster. Something comfortable that would properly retain my gun and last a lifetime. Spending hours upon hours researching online I kept seeing one holster pop up with nothing but positive reviews. That name was the INCOG, made in partnership between G-Code and Haley Strategic Partners.
The INCOG is an injection molded, inside-the-waistband (IWB) holster designed for maximum adaptability by the end user.
Holster Design
One of the first things people notice is the outside of the INCOG is coated with a suede-like "Tactical Fuzz" material. This texturing helps holster stay in place stay in place during movement, as it clings to the inside of the wearer's pants. G-Code claims the water absorption of Tactical Fuzz to be near 0%. The fuzz definitely absorbs more moisture than an uncoated holster but dries significantly faster than any leather offering.
Retention is perfect from the factory on both my Glock 26 and S&W Shield INCOG. Outside of daily carry, I have used the INCOG in training classes, IDPA style matches, and even ran a mile while carrying the G26. Never once has there been a moment where my gun has become loose or overly tight no matter the activity.
The muzzle end of the INCOG is partially closed, preventing the use of longer barreled pistols. If you think you may switch from something like a Glock 26 to a Glock 19, I recommend choosing the larger holster, as it will still fit the smaller gun.
On the G-Code website, there are no options for adding a claw or wedge, essential components for those wanting to carry appendix. Fortunately, there is plenty of room on the INCOG for the user to add those pieces themselves. For shooters who haven't decided on a carry position, the INCOG provides a neutral design with the ability to customize as necessary.
Hardware
Belt clips are set at a negative angle to increase concealment by pressing the holster into the wearer's body. When speaking with Travis Haley during a class, he explains that this is why the INCOG does not come with a wedge or claw.
I think this logic is flawed, as the clips are flexible, bending with both the belt and the wearer. These offer slightly more concealment than what is provided by non-angled clips or soft loops, but not to the degree a wedge or claw provides.
Unlike most Sidecar style holsters, the spare Mag Caddy on the INCOG is flexible. This prevents the codpiece feeling found on holsters with a permanently affixed spare magazine. The Mag Caddy is removable for a lower profile design.
Several versions of the INCOG are available, including single clip and light-bearing options. Shooters with slide mounted optics other than an RMR should email G-Code directly to ensure compatibility. The addition of an optic will prevent the use of a Mag Caddy.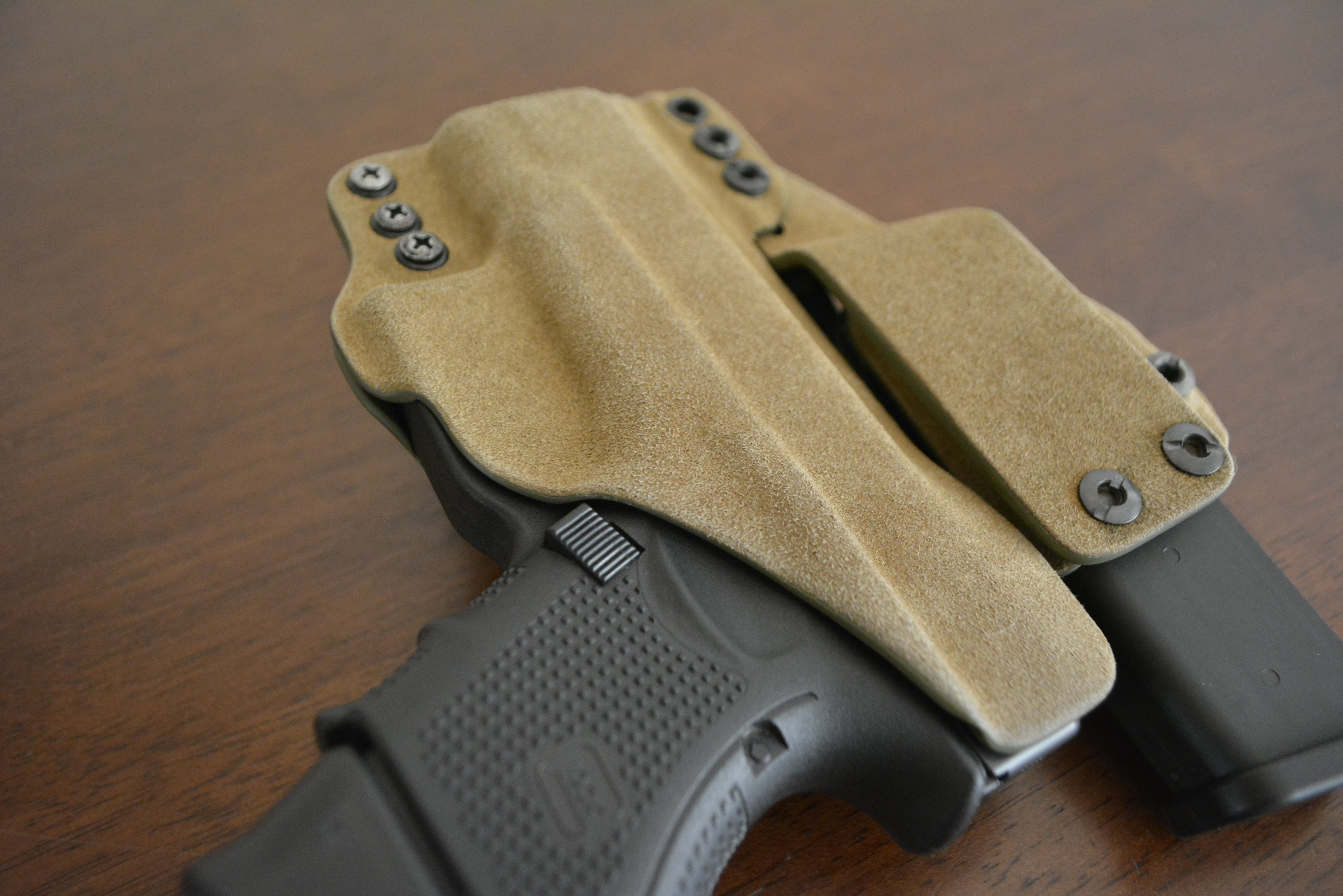 Would I Buy it Again?
The INCOG has never let me down. Functioning effectively in multiple carry positions angles, this holster can be custom fit for nearly any scenario.
Despite rarely carrying it nowadays, I wouldn't hesitate to recommend the G-Code INCOG for shooters both new and old.
UPDATE 21MAY2020: While I certainly prefer the INCOG to something like the T.Rex Arms Sidecar, this is no longer a holster in my suggestions. Carrying something specifically designed for appendix carry, such as a Tenicor Velo will provide much better comfort and concealment. There are also some serious flaws with the sidecar design as a whole. The INCOG is not a bad holster, but it is dated.