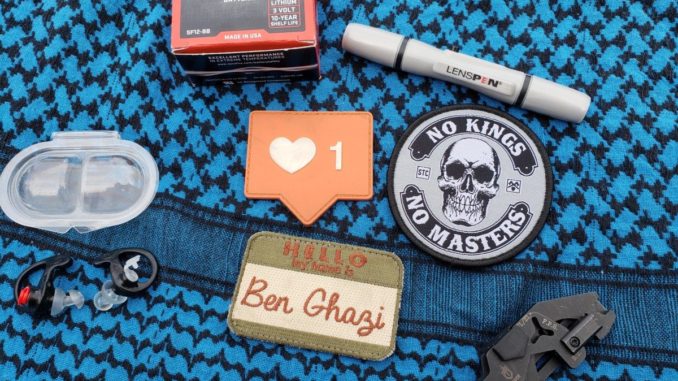 What Do You Get Them?
Holidays are right around the corner and it's time to start buying those gifts. Maybe you're buying a gift for a family member, for an office drawing or for your significant other. We're here to help you find gun gifts under $50 that don't suck.
I've gone out and done the hard work for you when it comes to the gun enthusiast. I have talked to fellow gun enthusiasts from every level and managed to find some pretty good last-minute gifts in the $50 range.
All of the prices are current as of the time the post was written and many, if not all of these can be delivered in time for Christmas.
The LensPen NLP-1 features a retractable dust brush and a special non-liquid cleaning element. These little pens are perfect for keeping scopes, flashlights and anything else with sensitive glass clean and shiny. The price point of $8.95 on Amazon means you should probably get a couple these little guys in case one gets lost. You can also upgrade to the LensPen Pro Pack and get three LensPen and a few other nice little add-ons for not much more.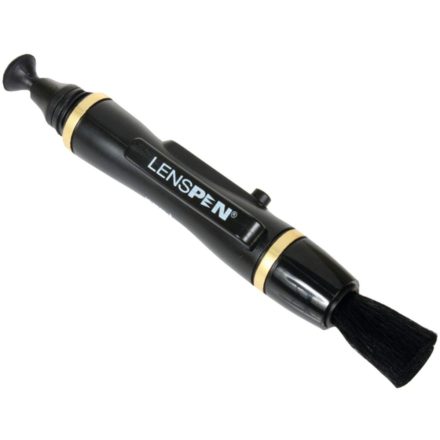 If your gun enthusiast is into the tactical scene then chances are they've got some Velcro gear laying around. Do one quick search for Tactical Patches on Amazon and you've now you have a bunch of options to pick from. Patches range from $5 and up so add a few patches to your cart and worry not.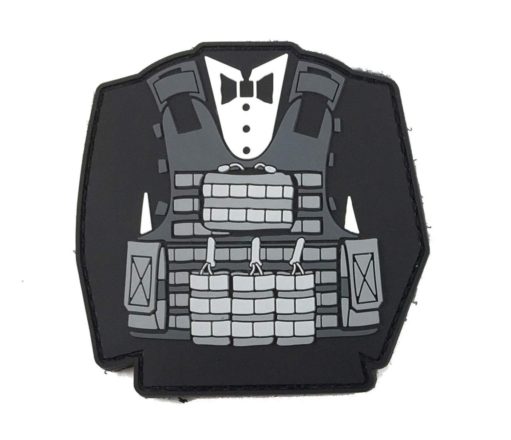 The SureFire EarPro EP3 is hands down a knock out gift for the shooter on your gift list. With multiple sizes, a neck lanyard and a carry case to keep them clean its a no brainer. The EP3 is 24dB noise reduction with filter caps inserted and hearing safe levels with the caps out. The low profile design allows the shooter to keep them in place while shooting in a bunch of scenarios. The EP3 can stay in your ears all day with comfort and when you pop the caps out you can hear as if you're almost not wearing them.
Editor Note: While Chris prefers the EP3 plugs, I am a fan of the Surefire Sonic Defender EP4 plugs. While the noise reduction rating is the same, the EP4 plugs sound quieter.
When you tactical lights burn through batteries in just a couple hours of being on, extra batteries are a must. A CR123 can cost almost $3 or more a battery for household names at your box store. Having a stash of these guys around can start to cost a small fortune or feel like a gold stash. SureFire and Streamlight both have taken a bit of the sting out of buying CR123a batteries. With a price point of less than $2 per battery, they're some saving to be had when buying for sure!
The Gerber Short Stack is the perfect little multi-tool for the AR15 owner on your list. The Short Stack has a bunch of handy little features that make cleaning and maintaining an AR15 rifle a breeze. Since It's small enough to fit into some grips of an AR15 it'll be an asset on the range or in the garage. If the person on your list has an AR15 then they could really use a Gerber Short Stack in their list of tools.
Having ammo cans around are an amazing thing to have as a gun enthusiast. I use my ammo cans for just about everything that i can think of. It don't matter the size of the ammo can so long as its metal and has a good rubber seal. Big or small we love them all and will cherish the almighty ammo can. If you wanna see the gun enthusiast smile, buy them a metal ammo can.
I've been shooting plenty of times while using those orange earplugs and never really enjoyed the experience. I usually have to yell in order to hear myself through the ear plugs and anyone not wearing them is wondering why I'm yelling. Once I switched to electronic ear protection everything changed all at once.
Electronic ear pro is like wearing head phones until a loud noise happens and then the quiet the noise down. So I'm no longer yelling and I can now hear everything just fine. The offerings from Peltor Rangegaurds and the Howard Leight Impact Sport are my favorite two electronic ear protection at this time.
The Redfield Target come in a pack of 100 and are my favorite accuracy targets right now. With each square measuring an inch on the paper target, it makes zeroing scopes at the range a breeze. These targets also make it easy to see how tight you can get your groups as well. Unwrapping a pack of these targets is a great way to make sure your gun enthusiast has a good range session.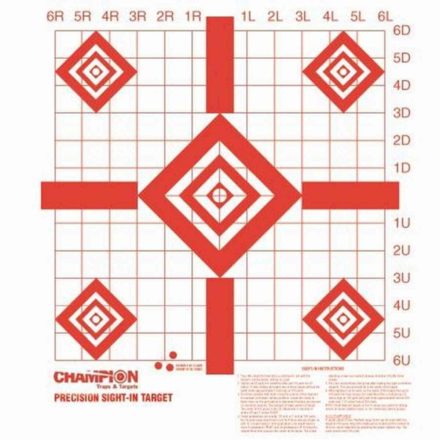 That is my list of under $50 gun gifts that don't suck. Did we miss something that you think should have been on the list? Sound off below!
Affiliate Disclaimer: Firearm Rack is funded through direct donations and affiliate programs. Some links on FirearmRack.com are affiliate links. Using one of these links costs nothing extra, the retailer pays a percentage of the sale to Firearm Rack. Funding in this manner will assure that factual information is always first. If you would like our Amazon affiliate link or find more retailers on the Support Us page