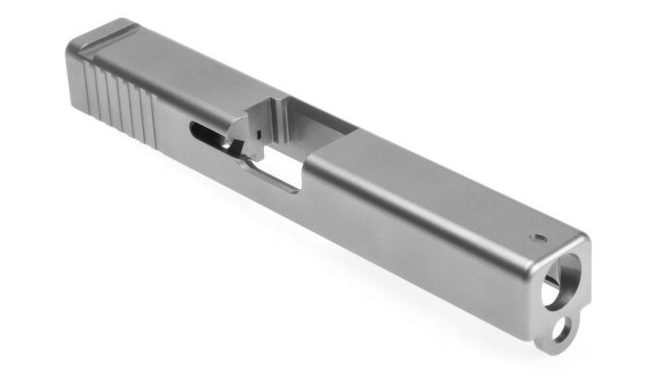 Lone Wolf has brought another aftermarket slide to the market, this time they are OEM profile Glock slides. This comes as a bit of a surprise given Glock's history with filing suit against anyone producing something that might violate their trade dress protection.
Never the less, Lone Wolf has produced a slide that when compared to the original that come with a new Glock Gen 1-3, you wouldn't be able to tell the difference at a glance.
Currently, the slides are offered for Glock 17, Glock 19, Glock 26, Glock 34, Glock 21, and Glock 20 in both Generation 3 and Generation 4.
The new slide will be made in the United States from 416 stainless steel and feature a Gen 3 nose profile as well as cocking serrations.
Once the machine work is finished, the slide is bead blasted to give it a nice matte finish. The new AlphaWolf slide will be offered as a bare slide only, but Lone Wolf has the parts available to finish the slide off and even includes an option for them to build the slide for you.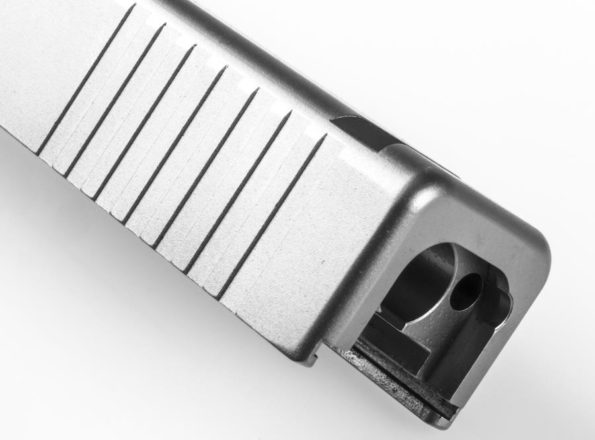 Glock 22, 24, 31, 35, and 37 owners will really appreciate the ability to convert to 9mm with nothing more than a quick slide change (OK, they still need to change ejectors).
With an MSRP starting at $179.95, this makes the slide one of the more reasonably priced aftermarket offerings out there.
Lone Wolf is already shipping them, you can learn more about it on their website HERE.