The Magpul Fall 2018 line is designed and focused around the shooting lifestyle, Magpul has created seven unique apparel items that support the carriage, movement, and comfort you need when you want to be out in the elements but don't want them to take control of your activities. They have invested heavily in the material, construction, fit and features of their fall line, and they're bringing you the Magpul quality and value you're used to getting from firearms accessories to apparel.
 Magpul Logger Shirt LS (MSRP: $89.95) 
Constructed of a unique stretch synthetic wool that provides warmth even when wet, the Logger Shirt LS is the perfect layer to be worn in colder months. Providing a more relaxed fit that allows for non-binding base layer compatibility, the Logger Shirt LS has been designed for everyday wear, no matter the mission. From a trip to the range, working in the shed, or staying buttoned up for a casual night on the town, the Logger Shirt's articulation provides unrestricted reach and the two secure chest pockets keep contents in and debris out.
Magpul® Commando Zip Neck Sweater (MSRP: $119.95)
Constructed of warm synthetic wool and defined by its clean lines, the Commando Zip Neck Sweater offers unmatched versatility for colder months. Capable of being worn under a light insulated jacket for especially cold days, doing chores inside a chilly cabin, or lounging outside in crispy fall weather, the devil is in the details, and we've got the details covered. With reinforced windproof and weather-resistant shoulders and arms, the articulated fit of the Commando Zip Neck Sweater allows for unrestricted reach and mobility while also accommodating concealed carry.
Magpul Reversible Tech Logger Shacket (MSRP: $159.95)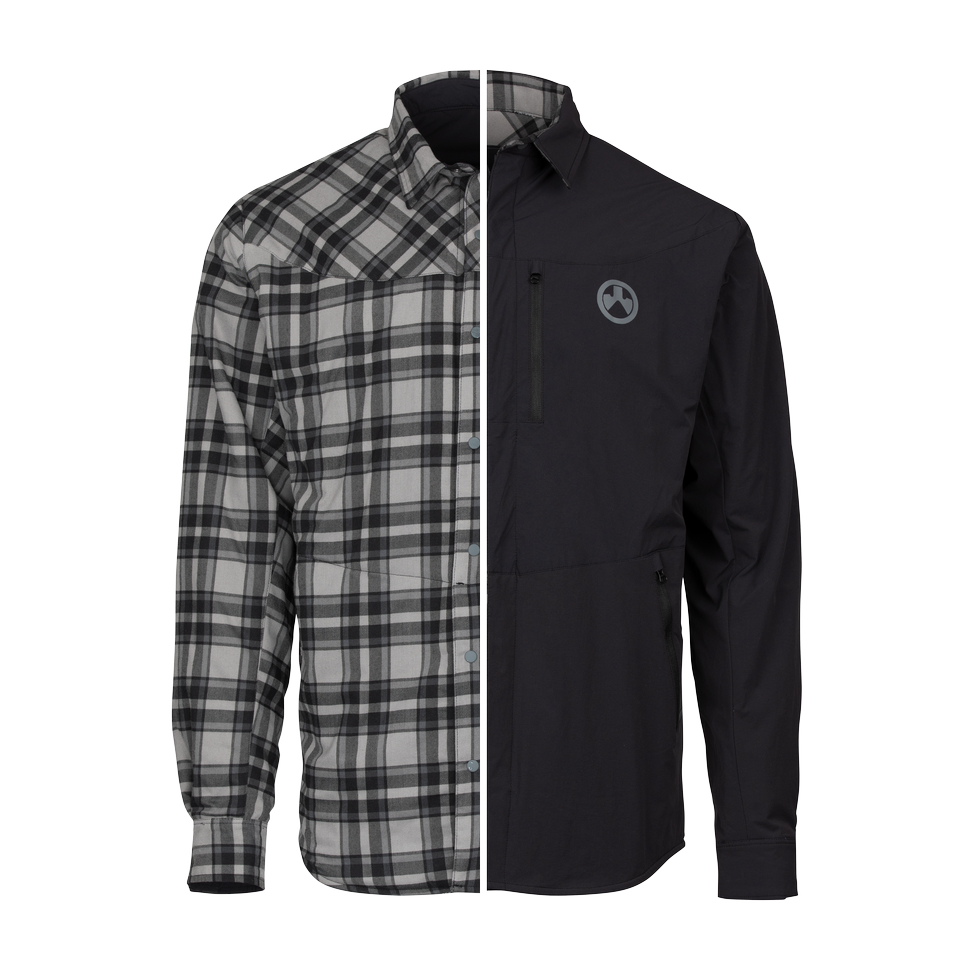 A fully reversible plaid shacket (shirt + jacket, it's a thing), this garment serves as a tough plaid jacket on one side and a lightly insulated layer on the other. Offering equal function, regardless of the direction of wear, this windproof shacket boast Magpul's stateside articulation for unrestricted forward reach and range of motion when presenting a firearm. Supremely cozy, it provides two easy-access hand pockets for storage and thermal protection, while the athletic fit allows for additional layers underneath without obstructing its concealed carry capabilities. 
Magpul Light Insulated Jacket and Hoody (Light Insulated Jacket MSRP: $179.95 and Light Insulated Hoody $199.95 )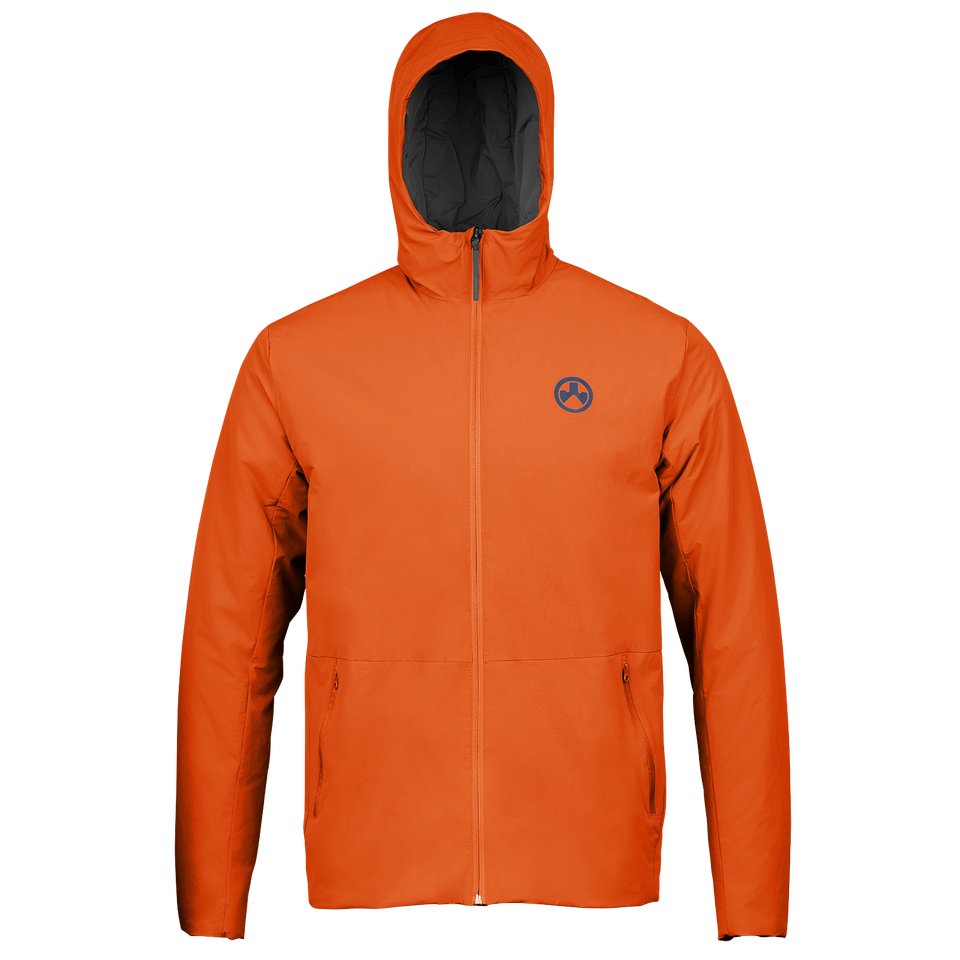 A lightweight insulated jacket constructed with breathable, synthetic hydrophobic insulation and a windproof face fabric that can withstand hardwearing use, the new Magpul Light Insulated Jacket is built to work as a standalone jacket or the perfect layer under an outer shell. Capable of moving moisture away during high output activities, this jacket sheds weather and provides unmatched wind resistance. The built-in articulation allows for unrestricted forward reach, making it functional for shooting, hiking and virtually any other outdoor pursuit, and it includes two zippered hand pockets for secure storage. The Magpul Light Insulated Hoody offers additional protection with an adjustable drop hood for times when conditions are a little more severe.
Magpul Softshell Utility Pant (MSRP: $114.95)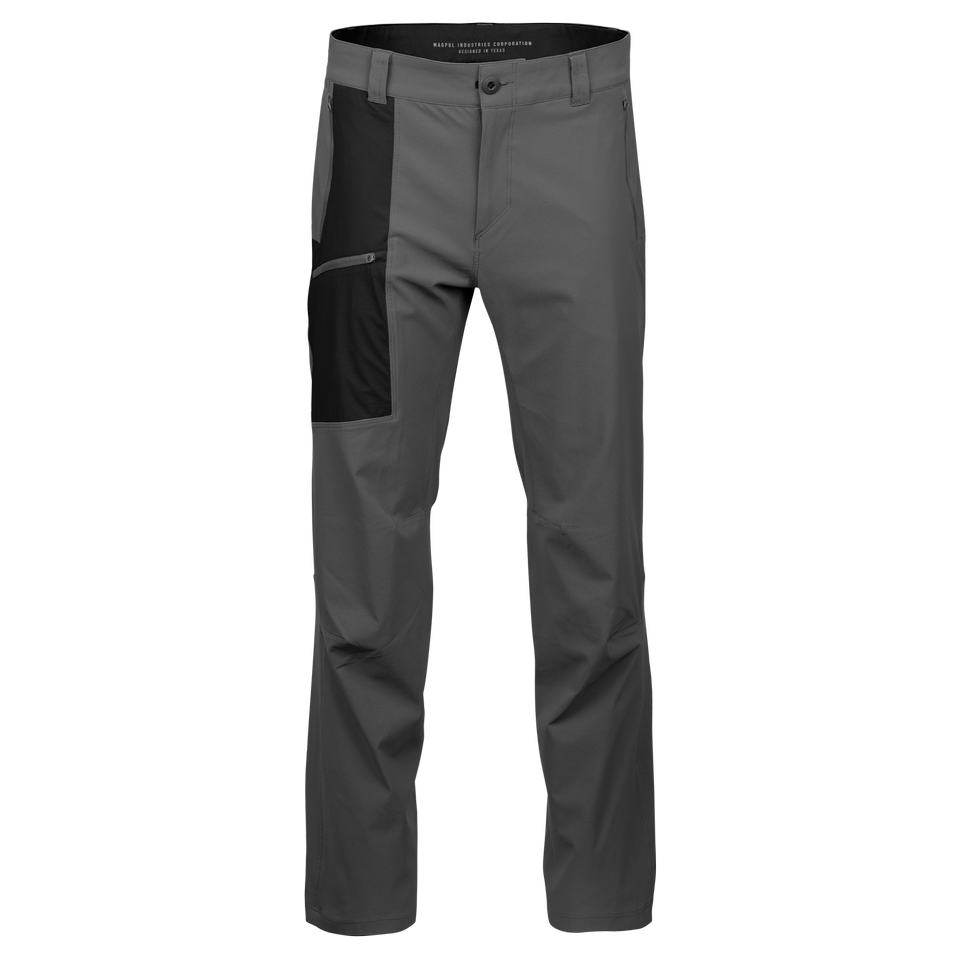 The perfect pant for the mixed conditions of fall and winter, this Softshell Utility Pant is constructed of a tough but lightweight softshell material that dries quickly while providing warmth without additional insulation. Designed for dynamic movements and medium-to-high output activities, the advanced integrated gusset provides full range of motion and minimized seams. Featuring secure hand pockets with internal storage for phones, two internal multi-use magazine pockets that are the perfect size for carrying 15-round magazines or pocket knives, and one thigh pocket for extra gear, the Magpul Softshell Utility Pant is a standout in your wardrobe that does it all.
Magpul Light Insulated Hybrid (MSRP: $189.95)
The Magpul Light Insulated Hybrid pullover is designed with a singular purpose: to be an asset during cold-weather shooting activities, not a hindrance. With an insulated upper torso and arms paired to a stretch nylon lower torso, it is warm and dynamic in the right areas, and it moves the way your body does. Designed to work with chest rigs, binocular harnesses, CSAR chest packs, and waist belts, the Light Insulated Hybrid keeps you warm, fights off moisture, dries fast, and works with your equipment. Go far, go fast, and shoot straight in the Magpul Light Insulated Hybrid.
Website: