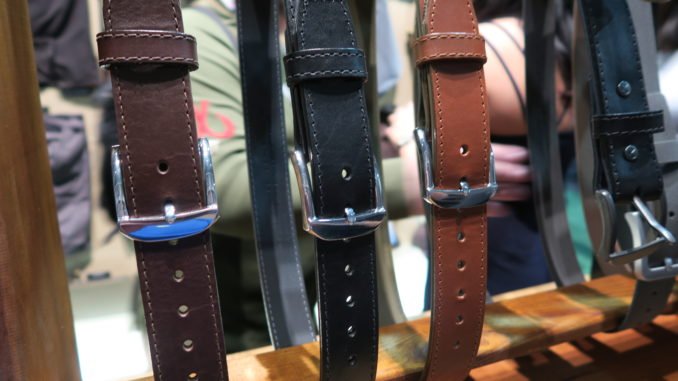 Not long ago Magpul released the Tejas gun belt to the shooting public. Being a Magpul nut I really was looking forward to seeing the belt in person. I have had a hard time finding a quality gun belt that looks like a standard belt for some time I hope that Magpul's new entry to the market will change things.
Magpul's rep told me that the Tejas gun belts are all made in my home state of Texas way out west in El Paso using premium US hides. They fuse the premium leather with their own biothane developed just for these belts in order to make them as strong as they possibly can. With nice touches like the hardware with the Magpul logo on it and a separately available hardware dress up kit as well as some nice stitching, it does a really good job of being a gun belt without looking like a gun belt.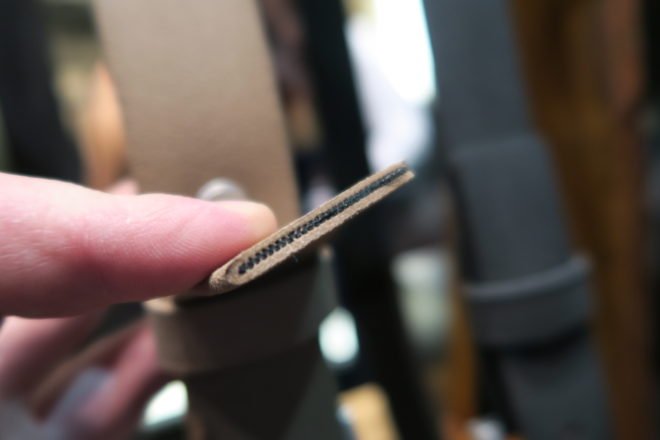 Sadly I was not able to really see how rigid the Tejas gun belt might be with the weight of a gun on it I plan to get my hands on one somehow to run it through its paces. I have a feeling that Magpul didn't release a half done product and it will live up to the Magpul reputation of working. With an MSRP of $84.95, it comes in at a hair under what other guys are selling belts for.
Find the Tejas Gun Belt on Amazon
This post originally was run on The Firearm Blog - http://www.thefirearmblog.com/blog/2016/01/19/shot-show-2016-magpuls-tejas-gun-belt-in-the-flesh/