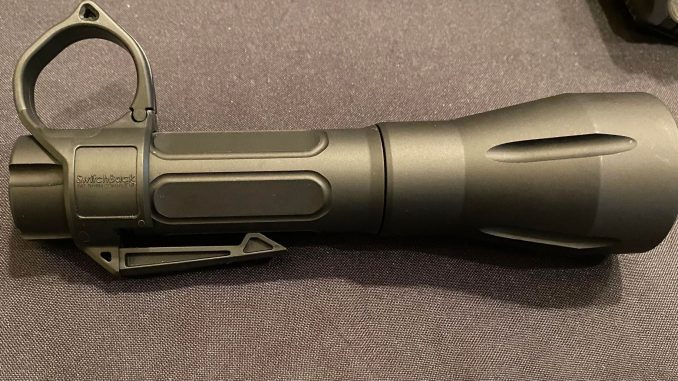 After a chuckle at the Modlite booth when I asked to "see the HOG" I was able to get some more information on Modlite's newest light.
Specs of the Modlite HOG
This HOG will won't necessarily fit discretely in your pants (pocket). Lengthwise it is 6.75 inches, and has a diameter of 1.765 inches.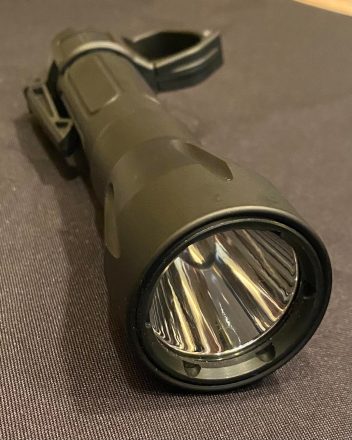 The light will be available in black, or FDE, and you can choose between two emitter types (OKW or PLHv2).
The only difference between the two emitter types are output, and run time. The OKW will consistently run for just over 3 hours, emitting 720 lumens and 170,000 candela. The PLHv2 runs for 2.5 hours and emits 1350 lumens and 120,000 candela. The OKW and PLHv2 emitter options run on 21700 batteries.
Compatible accessories include the Thyrm Switchback, a Helios HOG light carrier, and a 2 pack of 21700 batteries.
Availability
The HOG has an MSRP of $349, and is available THIS Friday! You can purchase your new handheld here.