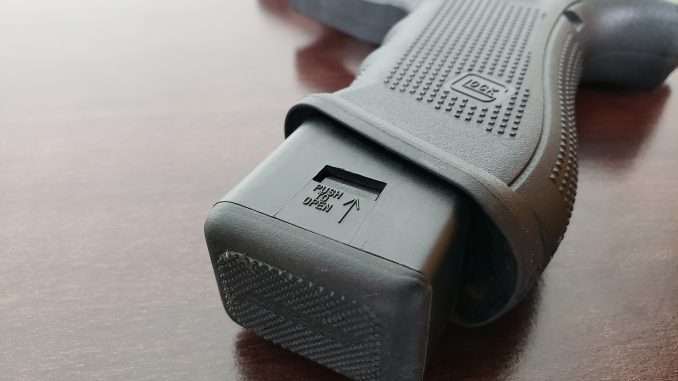 Arredondo is one of the major players in the competitive shooting world. With a wide variety of parts and accessories for rifles, pistols, and shotguns, they have something for everyone.  In my quest for the perfect magazine extension, Arredondo is an obvious choice. Do the results live up to the hype?
Mounting the Arredondo Glock Magazine Extension
Mounting these extensions is one of the easiest methods on the market. Remove your OEM base plate, magazine spring, and follower from your Glock magazine. Transfer the follower onto the extra power spring from Arredondo, then insert into the magazine. Next, slide the plastic extension sleeve onto the mag, with the bevel cut aligned with the top of the magazine. Finally, compress the magazine spring with the base plate until it clicks into place in the extension.
If you need to remove the extension, Arredondo includes a plastic tool for disassembly. This is to pinch the base plate to pop it out of the extension sleeve. If lost, other items can easily replace this tool.
Dimensions
The Arredondo extensions are fairly low profile and plain. The sides are smooth and flat, with very slight beveling at the top. Base plates feature some checkering on the bottom to provide a bit of traction. Glock magazines with these extensions come in at 3.4 ounces empty, making them some of the lightest I've found. Arredondo extensions work with Magpul magwells, along with most larger competition oriented models. Capacity comes in at +5/6, giving 23 rounds of 9mm in a G17 magazine. Length is within requirements for USPSA divisions such as Carry Optics and Limited. 
Arredondo is one of the few extensions that I've carried concealed. I toted it in a modified Bawidamann Uber CC Vertical. This configuration was used for a few days during Winter in Las Vegas. Walking roughly 10 miles per day, indoors and out, I had no issues regarding comfort or concealment. The extra length and checkering aren't noticeable against the skin, and the lower weight helps to keep magazine tight to the body.
Function
Before being trusted on my belt all magazine extensions endure a drop test. Parameters are simple. Each magazine is fully loaded, then dropped five times onto concrete from shoulder height. Mags are dropped straight down onto the extension as though falling from a firing pistol. The Arredondo survived all five drops with only minor scuffs on the checkering.
This extension was one of my primary magazines throughout 2019 and early 2020. Seeing use in regular range time, USPSA, Shooter Symposium, Rangemaster Instructor Development Course, and Citizen's Defense Research Handgun Tests & Standards. The extension has endured varied weather and environmental conditions, from pouring rain to blazing heat and sand. Throughout firing the Arredondo extension has performed virtually flawlessly across 1,200 rounds.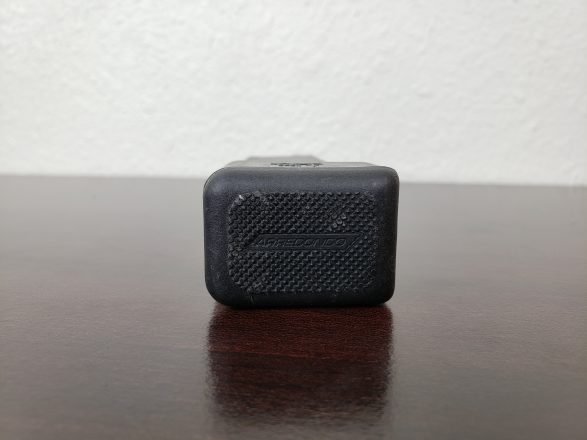 The only hiccup I've encountered is due to the low weight of the extension. This can prevent it from dropping free at greater angles compared to other, heavier extensions. Shooters can easily remedy this by ejecting their magazines at more vertical angles--which they should do anyway.
Final Thoughts on the Arredondo Glock Magazine Extension
I love the Arredondo Glock magazine extensions. They perfectly strike a balance between competition, duty, and every day carry. Reliability is fantastic, along with form factor, and weight. If you need to pick one extension as a "do everything" choice, make it this.
MSRP is $43.24 with an included enhanced power spring. These are available in a handful of color options from Arredondo >>HERE<<.