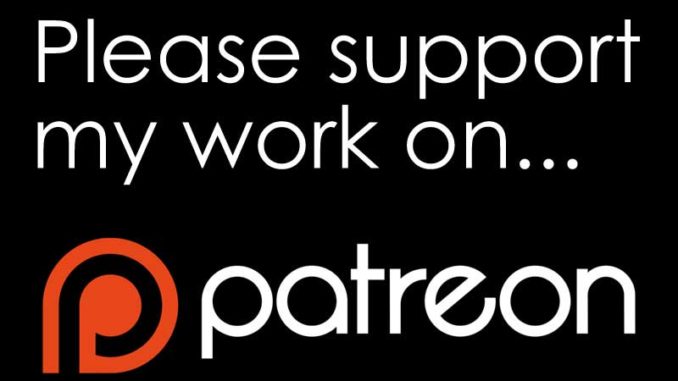 Writing is expensive, especially when you're not plopping out garbage left and right for a place in someone's pocketbook. With that in mind, some of us here at Primer Peak finally made Patreon accounts for ourselves after years procrastination. If you like what we do, consider giving us your entire paycheck, or at least a fraction of it. Your contributions help to bring the content you enjoy, as the vast majority of our work here is self-funded.
Below you'll find links to those of us with Patreon accounts, along with links to our work here at Primer Peak. Pick your favorite writer, or donate across the board!
From Dan's bio:
My work has been published by Primer Peak, AmmoLand, The Truth About Guns, Recoil Concealment, The Kommando Blog, Air Force Times, and Task & Purpose. I've also made appearances on the Primary & Secondary, and That Weems Guy podcasts.
I hold certifications from Rangemaster as a Master Pistol Instructor, Agile Training & Consulting as an OC/Less Lethal instructor, and the NRA as a rifle and pistol instructor and range safety officer. I currently hold over 600 hours of training from people like Craig Douglas, Darryl Bolke, and Steve Fisher among others. I've shot competitively in several disciplines to include USPSA, IDPA, Steel Challenge, CAS, and 3-Gun.
From Paul's bio:
Hi there! I'm Paul, and I'm a writer & content creator! I specialize in outdoor and firearms related content, from gear reviews, editorials, and how-to articles. You can find the lion's share of my content on PrimerPeak.
If you do choose to support my Patreon, I really do appreciate it. The majority of what I create is bankrolled by me alone, so the support of viewers would make that process a lot easier, and allow me to do more.
From Ally's bio:
I'm Ally Corless, lady writer at Primer Peak! I live in the desert with my husband, two dogs, and many backyard lizards.
Wrapping Things Up
Check back here from time to time. As Primer Peak continues to grow and new writers join our ranks we will update this page when those creators make Patreon pages of their own. Directly supporting your favorite creators is the number one way to help them continue their work. This also helps us to stay independent, avoiding the influence of manufacturers that often plagues other sites. Additionally, supporters have more direct access to those they donate to, allowing them to seek advice, make requests for future content, and more.