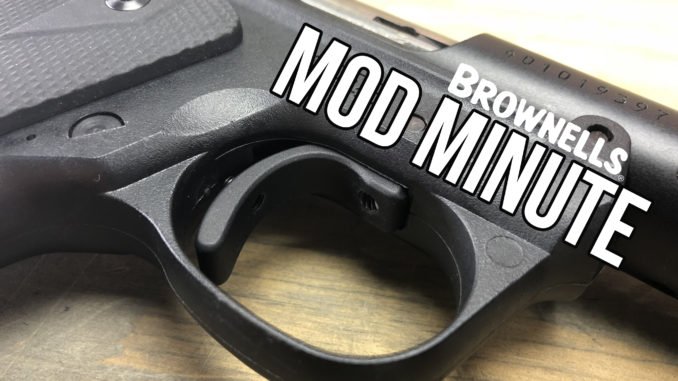 If you were a little disappointed in the stock Ruger 22/45 LITE trigger like I was, rest assured that an MK IV trigger upgrade is easy to do at home.
Since I was coming from a Ruger Mark III that had a tuned trigger installed by me, I might have had some overly high expectations of the stock trigger. Thankfully Volquartsen is now offering a Mark IV Accurizing Kit that is compatible with the 22/45 LITE.
Links to the parts and tools used are below the embedded video. Click HERE for last week's Mod Minute.
Gun & Red Dot:
Ruger 22/45 Mark IV LITE - Brownells Part # 100-026-747
Vortex Venom 3 MOA Red Dot - Brownells Part # 100-017-322
Burris FastFire Red Dot Mount - Brownells Part # 118-000-202
Parts & Tools Used:
Volquartsen Ruger Mark IV Accurizing Kit - Brownells Part # 930-000-153
Brownells MagnaTip Super Set - Brownells Part # 080-112-081
Apex Tool Group Chain Nose Pliers - Brownells Part # 191-103-360
Brownells Extra-large Bench Block - Brownells Part # 080-000-492
Timney Pull Weight Gauge - Brownells Part # 883-000-065