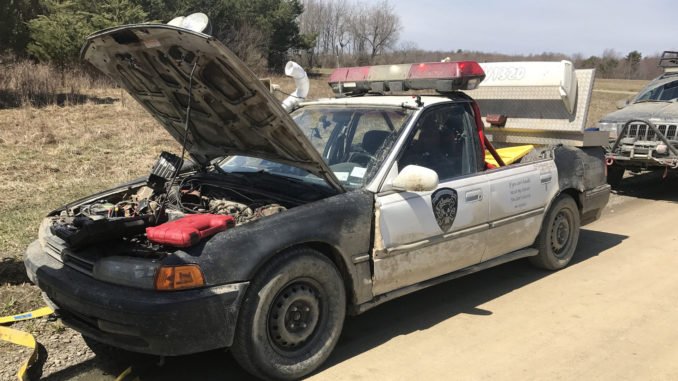 If you haven't heard about the Gambler 500, think back to the days when the Gumball 3000 was the event to be at but replace all of the cars with $500 beaters. The event is gaining in popularity and even corporate entities are taking part in the trail cleanup effort disguised as a rally. The recent release announcing that SIG will be participating in the Gambler 500 adds yet another large company to the list of participants.
This Gambler 500 looks super fun and is a great idea.
Anyone down to participate next year?
Newington, N.H.  – What happens when you have $500 to spend on a car, and just two days to get it ready for a 500 mile adventure rally? Find out the answer by following the world-class driving team from SIG SAUER as they compete in the Gambler 500 Adventure Rally throughout Oregon July 13th to July 15th.

SIG SAUER is the 2018 presenting sponsor of the Gambler 500, a mostly off-road, rally-style, navigational adventure. Participating teams compete in a vehicle that costs no more than $500, and is then modified during a two-day period for performance by each of the participating rally teams. In their custom-built rally car, each team travels through a 500 mile adventure course checking-in daily at GPS navigational waypoints.

The SIG SAUER team car will be driven by American professional race car driver Billy Johnson; boasting both an exceptional win record and resume, Johnson is a seasoned endurance and road-course racing specialist.

Come gamble with SIG SAUER and follow this epic adventure on the @SIGSAUERInc social media channels on Facebook, Twitter, and Instagram and by following #NeverSettle #Gambler500. To learn more about the Gambler 500 visit Gambler500.com.