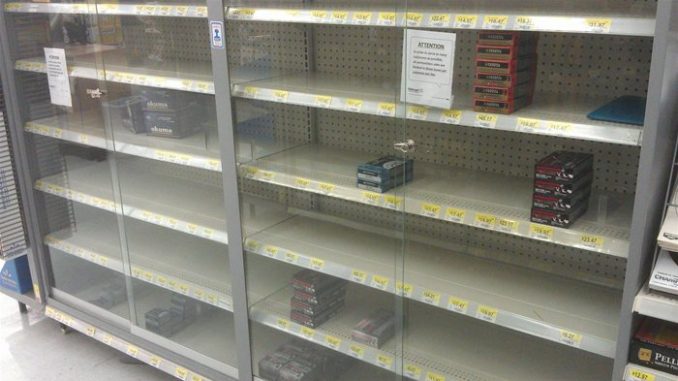 Eight months into a growing ammunition shortage and people are still coming to me, surprised they can't find ammo. Asking if I know One Weird Trick to find rounds locally or online. Supply is higher than ever, but so is demand.
Covid lockdown panic, then Civil unrest panic, followed by election season panic, and then election results panic. All of this before most people realizing that Joe Biden wants to ban all online ammunition sales. If that's successful, ammo supplies will drop, demand will continue to grow, and many jobs will disappear. Magnify all of this with COVID-19 restrictions, and you'll start to see how the current market came to be.
You just have to look, it's the luck of the draw. If you find ammo, buy it, it won't be there when you come back. Folks are panic buying like never before and will continue to do so for the foreseeable future. Reduce your round counts during range trips, increase your dry fire, and find a new hobby or two. We're in this for the long haul.
Jason Vanderbrink, President of CCI, Speer, Federal, and Remington recently came out with a video showing their efforts to keep up with astronomical demand. See his words in >>this video<<